In this article, we are going to discuss short-term disability insurance costs for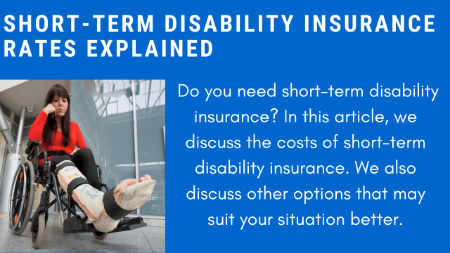 2023.
Disability insurance is an extremely important insurance that most families need. It is the only insurance that will pay a benefit to you if you are sick or hurt and can't do your job. No other type of insurance does that.
Inflation is still high, money is still tight, and economists predict doom and gloom with a recession. I receive many phone calls from professionals about the costs of short-term disability insurance.
Continue reading Get Ahead of the Curve: 2024 Short-Term Disability Insurance Costs Explained