How The Definition of Disability Affects Your Benefits
Updated: March 13, 2020 at 1:58 pm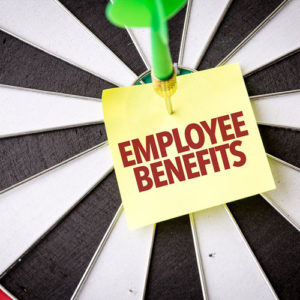 As they say, "It's all in a name." In this case, the definition of disability in your policy determines whether or not you will receive benefits from your claim.
The definition of disability is the "heart" of your policy. It is critical you understand how the carrier views your disability. The carrier pays (or not) the disability benefit based on this definition.
Let's see an example of how important it is to understand your policy's definition of disability.
Example Of The Definition Of Disability
You were cleaning leaves out of your gutter when you shifted suddenly and slipped off your ladder. You broke your right leg in several places. Surgery is required to repair a torn patella tendon and muscle in your left knee. Due to the severity of the break, you won't be able to properly work for up to a year at your job as a food cashier at the supermarket.  The break makes it difficult for you to stand for long periods of time on both legs. You will need to go through extensive rehab, too. Your doctor fills out the doctor's report necessary for the claim. Next, you apply for disability benefits through your employer's plan.
Disability benefits are important because they will keep food on the table and your lifestyle going.
Soon thereafter, you receive a notice from the insurance company that your claim has been denied! You become scared and nervous because you can't work, and how are you going to pay all of these bills and keep yourself going? Then, you become angry when you read the definition of disability in your policy.
What Happened?
In the above example, you have a disability definition called "any occupation". This means a benefit will be paid only if you could not perform the duties of any occupation based on your education, experience/skill set, and work history. This is the strictest definition of disability. Social Security uses this definition. The carrier determined you could sit at the customer service desk at the supermarket and work.
What If You Had A Different Definition Of Disability?
Modified Own Occupation Definition
If your policy contained the "modified own occupation" definition, you will receive disability benefits. The good news is that you will receive benefits based on your own occupation. You will receive benefits if you are unable to perform the duties of your occupation and you can't work in another job and receive an income. So, because you could not stand as a cashier, you would receive a benefit. It doesn't matter that you could work as a customer service clerk. The policy pays a benefit based on your own occupation.
What if you did want to work in another job? With the modified own occupation definition, you could not. You can't receive disability benefits AND receive income from another job.
However, that's not all that bad. You still receive a disability benefit based on your own occupation.
True Or Pure Own Occupation
If your policy contained the liberal "true or pure own occupation" definition, you could receive disability benefits based on your own occupation AND receive income from another job. You are considered disabled if you are unable to engage in the principal duties of your own occupation.
Going back to our example, since you could not stand at your cashier stand, you would receive benefits. You could then work in customer service, if you wished to do that.
Split Definition Of Disability
Most carriers offer a "split definition" which typically means the own occupation definition for the first couple of years of disability followed by modified any occupation or any occupation definition thereafter. Carriers are using this definition more and more: it gives people the ability to get situated with their disability. Moreover, it incents them to improve and get back to work. Additionally, most carriers offer rehabilitation benefits and other incentives to get the disabled person back to work.
Transitional Own Occupation Definition of Disability
You may see a transitional own occupation definition of disability. This is a somewhat new definition and has flexibility because it allows you to work. This pays a benefit based on your own occupation and if you are employed in another occupation, provided your income does not match or exceed your income from your prior occupation.
Let's use our example. Let's say you made $2,500 per month as a cashier, but $1,500 as a customer service rep. The plan will pay $1,000 to you.
If you earn more than your former occupation as a cashier, you do not receive any benefit.
This is an easy example. The $1,000 could be limited based on percentage limits in your plan, but you get the idea.
Key Takeaways With The Definition Of Disability
Generally speaking, the own occupation definition is more expensive than the any occupation definition, all things being equal.
Transitional own occupation is relatively new, and usually reserved for upper occupation classes.
As you can see, the definition of disability insurance is an important piece to any family's financial plan. Feel free to call, text, or email us. Or, use the form below. We will be happy to help you with your disability income insurance needs and determine which is the best course of action for your situation.
Learn More
Are you interested in learning more about the information in this article? Please fill out the form below, and we will email you additional information or give you a call. We always work in your best interest. By entering your information, you are providing your express consent that My Family Life Insurance may contact you via e-mails, SMS, phone calls, or prerecorded messages at any phone number(s) that you provide, even if the number is a wireless number or on any federal or state do-not-call list. Additionally, you understand that calls may be placed using automated technology, and that consent is not a requirement for purchase. Your information will NOT be sold and will remain private. However, you may opt out at any time. We respect your privacy first and foremost. By contacting us, you agree to receive text messages from our number (800) 645-9841. If you no longer wish to receive text messages, you may opt out at any time by replying "STOP".