Updated On: by My Family Life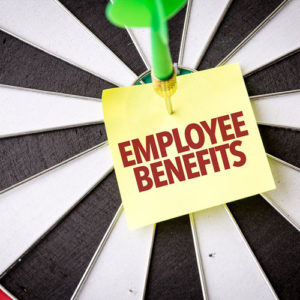 As they say, "It's all in a name." In this case, the disability definition determines whether or not you will receive benefits from your claim.
Let's set an example of how important it is to understand your policy's definition of disability.
You were cleaning leaves out of your gutter when you shifted suddenly and slipped off your ladder. You broke your right leg in several places. Surgery is required to repair a torn patella tendon and muscle in your left knee. Due to the severity of the break, you won't be able to properly work for up to a year as a food cashier at the supermarket.  The break makes it difficult for you to stand for long periods of time on both legs. You will need to go through extensive rehab, too. The necessary disability paperwork between your doctor and your employer is being processed. Next, you apply for disability benefits through your employer's plan.
Disability benefits are important because they will keep food on the table and your lifestyle going. Soon thereafter, you receive a notice from the insurance company that your claim has been denied! You become scared and nervous because you can't work, and how are you going to pay all of these bills and keep yourself going? Then, you become angry when you read the definition of disability in your policy.
What Happened?
In the above example, you have a disability definition called "any occupation". This means a benefit will be paid only if you could not perform the duties of any occupation. This is the strictest definition of disability. Social security uses this definition. The carrier determined you could sit at the customer service desk at the supermarket and work.
What if you had a different definition? Here they are the outcomes below:
If your policy contained the "modified any occupation" definition, you may receive disability benefits or you may not. You will receive benefits if you are unable to perform the duties of any occupation for which you have been trained, received education, or have work experience.
If your policy contained the liberal "own occupation" definition, you probably would have received benefits. You are considered disabled if you are unable to engage in the principal duties of your own occupation. Since you could not stand at your cashier stand, you will most likely receive benefits.
Most carriers offer a "split definition" which typically means the own occupation definition for the first couple of years of disability followed by modified any occupation or any occupation definition. There is a simple reason carriers are using this definition more and more: it gives people the ability to get situated with their disability. Moreover, it incents them to improve and get back to work. Additionally, most carriers offer rehabilitation benefits and other incentives to get the disabled person back to work.
Generally speaking, the own occupation definition is more expensive than the any occupation definition, all things being equal.
Disability insurance is an important piece to any family's financial plan. Feel free to call, text, or email us. We will be happy to help you with your disability income insurance needs and determine which is the best course of action for your situation.