Updated On: by Laura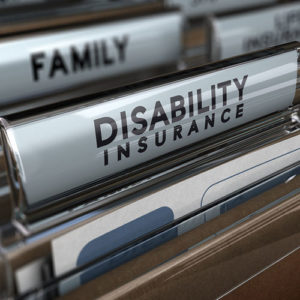 Don't think you need disability insurance? One in 3 working adults will experience a disabling injury or illness lasting longer than 90 days. Considering that the odds that your house will burn down is 1 in 100, and you probably have an adequate amount of homeowner's insurance, isn't it time to protect your paycheck in case you can't work due to a disability?
Here are the top 5 reasons you need disability insurance:
Money is one less thing to worry about – If you can't work, the bills can't get paid. What do you do then? Think of the stress compounding with getting injured or sick, not working, and then worrying how the bills will be paid. As a result, a disability income insurance policy with appropriate coverage will take care of that stress.
You can have a future – remember that spare tire / tow truck analogy? You and your family are planning for something – living your life to enjoy it, make memories, and retire. Therefore, if you don't have a disability policy and should become disabled for an extended period, what is stopped – your 401(k), your IRA, and your savings. What is withdrawn to make ends meet – your 401(k), your IRA, and your savings. Moreover, you are stopping your future from even happening! How does that make you feel? A properly structured disability income insurance policy will keep those dreams and future intact.
Don't be selfish to your spouse – if you are the breadwinner of the family, and you become disabled, what kind of affect does this have on your spouse? He or she will likely have to work, work longer, or work several jobs to pay for medical bills, your care, or make ends meet. As a result, your life and finances will be squeezed. A disability income insurance policy will help your spouse from working multiple jobs to keep food on the table.
And, don't be selfish to your children – you want the best for them, right? How would their futures be affected if you had an extended disability? Would you be able to save for their college? Would they be able to have the things you want them to have? Their futures may have to be diverted to survival mode if you did not have a disability insurance policy. Consequently, their success and future is directly dependent on you.
You need to stay on the "financial" road – you have a lifestyle. A house. You have things. Without a disability income insurance policy, those might be gone. When the bills start coming in, savings start to deplete. The last thing you want is to give up those lifestyle choices you enjoy. With a properly structured disability insurance policy, you can maintain your lifestyle.
Here at My Family Life Insurance, we understand the importance of a disability income insurance policy and can tailor a policy to your needs and goals. Feel free to call, text, or email us. We will be happy to help.