Affordable Supplemental Pregnancy Insurance
Updated: February 19, 2021 at 9:19 am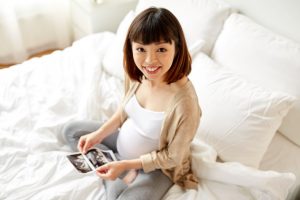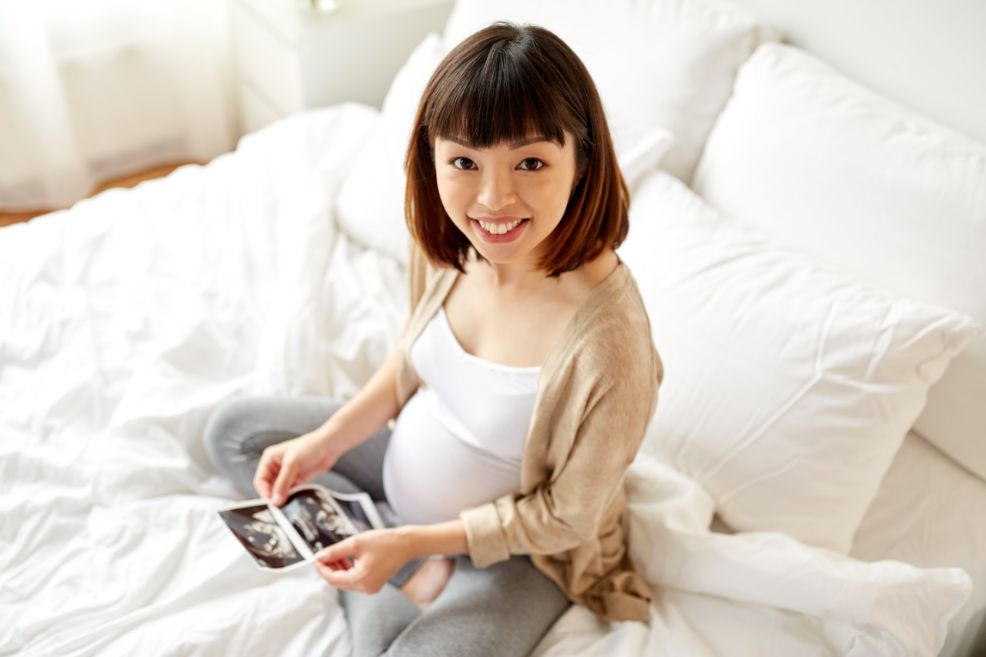 Having a baby is expensive. You can look no further than the back page of the summary of benefits of your major medical policy. There, you'll see an estimated cost of your pregnancy. Most pregnancies command out-of-pocket expenses into the thousands – after your major medical insurance paid its share. This excludes any high-risk testing, a cesarean birth, or a high-risk pregnancy. While the potential costs seem overwhelming, supplemental pregnancy insurance helps pay for these out-of-pocket expenses. A supplemental health insurance policy (like supplemental pregnancy insurance) pays for these costs "gaps" that your underlying health insurance doesn't pay.
In this article, we discuss all you need to know about supplemental pregnancy insurance. We discuss pregnancy coverage under your major medical insurance. Additionally, we discuss supplemental pregnancy insurance options. Moreover, we illustrate the underwriting requirements as well as provide estimates on monthly premiums.
Pregnancy Coverage Under Your Major Medical Insurance Policy
The Affordable Care Act (AKA "Obamacare") changed pregnancy coverage. Say what you want about Obamacare, but having pregnancy coverage is a benefit for women and families here in the US.
By law, health insurance (except for private health insurance – outside the scope of this article) is required to carry the following pregnancy provisions:
(1) maternity and childbirth are considered essential health benefits. This means they are attached to every qualified policy under the Affordable Care Act.
(2) pregnancy is a pre-existing condition, and you can purchase health insurance even when pregnant. Note: this is not supplemental pregnancy insurance as we describe in the next section.
(3) provide a summary of benefits and estimated cost of a pregnancy. We've included an example here of an HMO Silver plan. So, this plan is a "middle of the road" plan between premiums and out of pocket costs. As you can see, a typical pregnancy might cost around $6,000 of out of pocket!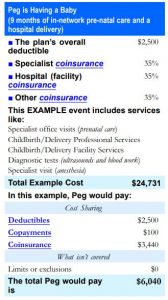 While the addition of pregnancy and maternity coverage has been a game-changer for many families, you'd have to be living under a rock to know that premiums, deductibles, copays, and coinsurance on major medical insurance policies all have risen rapidly. Pre-existing conditions and pregnancy inclusion attribute to the increase in these costs.
These increases, as we all are aware, makes having a baby expensive. Your deductible on your major medical is likely as high as a rocket zipping to the moon. However, not to worry. Next, we discuss those supplemental health insurance policies that will cover pregnancy and maternity costs.
Supplemental Pregnancy Insurance Exists
Because of the rising costs of pregnancy, a couple of carriers offer supplemental gap health insurance to help offset. While they are similar in some regards, they differ in other ways. Let's talk about some of the similarities of these plans.
First, these plans are hospital indemnity plans or out-of-pocket insurance plans. What are these plans? They are simply gap health insurance plans that help defray the rising out-of-pocket costs of your underlying health insurance policy. You receive a benefit if admitted to the hospital, have outpatient surgery, or see a doctor. Many hospital indemnity or out-of-pocket insurance plans DO NOT cover normal pregnancy. It's important that you work with an agency like My Family Life Insurance that knows which plans include normal pregnancy insurance coverage.
So, to quickly recap, you'll receive supplemental pregnancy coverage through a hospital indemnity plan that allows for a normal pregnancy or child birth.  Most, if not all, hospital indemnity and out-of-pocket insurance plans cover complications of pregnancy.
Second, you can't be pregnant and then decide to enroll in a hospital indemnity plan. As we stated earlier, a pregnancy is indeed a pre-existing condition. These supplemental pregnancy insurance plans do not follow the Affordable Care Act. Having said this, if you are pregnant and apply, the carriers will decline you. However, the carrier spells it out that it will not cover a currently pregnant woman. Most policies have a 10 month waiting period for pregnancy claims. Some longer.
Additionally, the carriers want to know more about you. So, they will conduct underwriting to determine if you qualify. Don't worry – these plans don't usually require a paramedical exam which is common in life and disability insurance. They do, however, require you to answer health-related questions. See below for an example.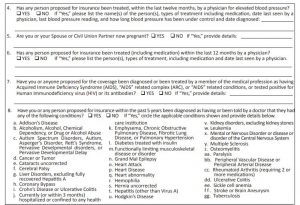 What Does A Supplemental Health Insurance Policy Cover In Addition To Pregnancy?
These following attributes are common to most hospital indemnity plans that cover pregnancy.
(1) hospital confinement lump sum – payable upon confinement to the hospital. Usually requires a stay of 23 hours or longer. Up to $5,000 lump sum or more depending on the plan
(2) hospital outpatient – payable for stays less than 23 hours and any surgical care
(3) ER benefit – if you received treatment at the emergency room,
(4) rehabilitation unit – if you need rehabilitation under a doctor's orders
(5) wellness and diagnostic – pay for simply going to the doctor or having lab work done, outpatient situations as well
(6) daily hospital confinement – pays a daily benefit for additional days in a hospital after admittance
Remember that the purpose of a hospital indemnity insurance plan is to help you pay for those additional out-of-pocket costs related to your underlying medical insurance. It's not directly "pregnancy insurance".
Let's say you develop a pain in your lower intestinal area. You are rushed to the ER because you can't even stand up straight. Your doctors say you have appendicitis and need surgery done. This situation is all covered as well.
A normal pregnancy, under these plans, is considered an illness.
It's important to note that many hospital indemnity insurance plans cover complications of pregnancy. However, only a few supplemental health insurances cover normal pregnancy without complication.
How Much Can These Gap Health Insurance Plans Pay For Pregnancy?
So, the answer, as usual, is it depends. It depends on the plan. Let's say you are admitted to the hospital for pregnancy for two days.
You'll receive an admittance benefit which, depending on the plan, can be $2,000 to $4,000. If you are in the hospital for a couple of days, which is typical, you'll receive a daily benefit as well.
That's about it. These plans don't make a separate benefit if you need an epidural, for example. They'll pay based on hospital admittance and daily hospital stay.
So, going back to the example above, if you receive $4,200 from the supplemental pregnancy insurance, then you can use that money towards your out of pocket costs.
Which brings us to an important point. These plans typically do not coordinate with your underlying health insurance. If you have a covered condition, such as pregnancy, the plan pays a fixed benefit based on the provisions in your insurance contract.
How Much Are Premiums For Supplemental Pregnancy Insurance?
That is the $64,000 question, right? Of course, it depends. It depends on your age, predominantly. However, for one person – a woman, young and in her 30s – the monthly premium rate is usually around $50 per month. Sometimes that is more, and sometimes that is less. Remember, supplement pregnancy insurance is a hospital indemnity of out-of-pocket insurance plan. Of course, other members of your family can join as well. Obviously, adding more people to the plan increases your monthly premium. However, these people will also have the same out-of-pocket expense protection in case they (and you) are faced with a costly medical event.
How Are Claims Filed?
This is important, right? You will need a few forms to process claims. The below gives a general description of the claims process. Review the claim process that is specific with your carrier.
(1) a basic claim form, which also must be filled out by your physician
(2) authorization that the carrier may obtain medical information related to your claim
(3) a bill or itemized receipt from provider showing the charge. Note: explanation of benefits forms (EOB) are not allowed
Conclusion
We hoped you learned that supplemental pregnancy insurance is available through a hospital indemnity or out-of-pocket insurance plan.  You can't be currently pregnant. Additionally, you need to purchase the policy at a minimum of 10 months from the birth of your baby. In our opinion, 12 months is ideal. If you and your spouse are planning to have children or more children, it's important that you look into this now to start the waiting period.
These insurance plans help cover most, if not all, of your pregnancy-related costs.
Are you ready to learn more? Contact us or use the form below. We would be happy to discuss your options. As with everything we do, we put your interests first and foremost. That means if there is a better solution available that we can't provide, we will let you know that and help you as best we can.
Learn More
Are you interested in learning more about the information in this article? Please fill out the form below, and we will email you additional information or give you a call. We always work in your best interest. By entering your information, you are providing your express consent that My Family Life Insurance may contact you via e-mails, SMS, phone calls, or prerecorded messages at any phone number(s) that you provide, even if the number is a wireless number or on any federal or state do-not-call list. Additionally, you understand that calls may be placed using automated technology, and that consent is not a requirement for purchase. Your information will NOT be sold and will remain private. However, you may opt out at any time. We respect your privacy first and foremost.