Term Policies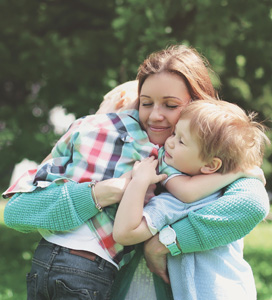 Term life insurance is the most out-of-pocket affordable way to protect your family's security in case of your unexpected death and obtain peace of mind. Here at My Family Life Insurance, we believe that everyone should have some amount of term life insurance. The reasons are simple:
It has a relatively low, out-of-pocket cost for a given death benefit. That means you have more cash freed up to invest for retirement, for college savings, or for family life in general
It provides an income tax-free benefit upon your unexpected death to cover income and loan obligations such as your mortgage, college savings, retirement monies for your spouse, and monies for your family to continue its standard of living
It is easy to understand: you purchase for a set term, such as 5, 10, 15, 20, or 30 years. The premiums remain the same within the term period. If you die within the term, the insurance company will pay your beneficiaries a death benefit. If you die after it, your beneficiaries won't receive anything unless you have purchased additional coverage or extended coverage. Term life insurance is ideal to provide a death benefit to cover only temporary situations such as college expenses, mortgage, loans, etc.
Why would someone need term life insurance? The reasons are almost limitless based upon your unexpected death:
You have family and need to fund financial goals and priorities such as college savings, mortgage payoff, provide income for surviving spouse, family to continue its standard of living
You are a cosigner of a loan, and you need an appropriate amount of life insurance to cover the period term of loan
You are a business owner, and you need an appropriate amount of life insurance to cover a business agreement
Some policies offer additional riders such as a terminal illness, critical illness, or a long-term care (LTC) type, making the policy more robust and advantageous than a basic policy. These policies will be higher in cost than a basic term policy, but should be less expensive than separate, stand-alone policies on the above. For example, a $100,000 basic term life policy on a 47 year old woman might be $20 per month. With a terminal illness, critical illness, and LTC rider, the cost might be $60 per month. Critical Illness and a LTC policy might separately cost $300 per month depending on your health. Is the additional $40 per month worth it in your case to have an attached long-term care or critical illness rider? We can help you determine that. We talk about these types of policies in our article about life insurance with living benefits.
We are experts in finding term life insurance for people with high-risk conditions or lifestyles. Here are some of the areas we help:
Return of Premium (ROP) Policies
Return of premium (ROP) policies are just as how they sound: you will receive your premiums back if you do not die within the term. The insurance company establishes a cash component with the term policy. As such, the premium on an ROP policy is higher than that of a base term policy, but usually lower than that of a whole life policy (since the ROP policy is still being underwritten for a term).
Already know what you need? You can apply yourself!
(Click the button below and fill out our secure application.)
I acknowledge and understand that by contacting My Family Life Insurance through any contact form, "Submit," "Display Rates," "Apply Yourself" or other form means, I am providing my express consent that I may be contacted by My Family Life Insurance via e-mails, SMS, phone calls and prerecorded messages at any phone number(s) that I provide, even if the number is a wireless number or on any federal or state do-not-call list. I understand that calls may be placed using automated technology, and that consent is not a requirement for purchase. Your information will NOT be sold and will remain private.