Life Insurance For DACA Recipients | Here Is How We Help & Your Options
Updated: March 27, 2020 at 8:05 am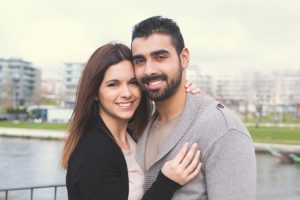 You've lived here in the US for a while. Maybe you have or are starting a family of your own. As a DACA recipient, you understand the need and importance of life insurance.
However, it seems like time after time, you face a roadblock on obtaining life insurance. While many carriers won't insure DACA recipients, many others will. In this article, we discuss life insurance for DACA recipients. We discuss how recipients can obtain life insurance and the types available.


Specifically, here's what we will talk about. Feel free to jump around and always contact us if you have questions.
Let's talk about eligibility requirements next.
---
Eligibility Requirements To Receive DACA
President Obama signed DACA (Deferred Action for Childhood Arrivals) in 2012. In order to be eligible for DACA, you:
Were under the age of 31 as of June 15, 2012;
Came to the United States before reaching your 16th birthday;
Have continuously resided in the United States since June 15, 2007, up to the present time;
Were physically present in the United States on June 15, 2012, and at the time of making your request for consideration of deferred action with USCIS;
Had no lawful status on June 15, 2012;
Are currently in school, have graduated or obtained a certificate of completion from high school, have obtained a general education development (GED) certificate, or are an honorably discharged veteran of the Coast Guard or Armed Forces of the United States; and
Have not been convicted of a felony, significant misdemeanor, or three or more other misdemeanors, and do not otherwise pose a threat to national security or public safety.
While the current status of the DACA program remains in flux, one thing hasn't changed: the need to protect your family in case the unexpected happened.

Let's discuss the fact that, yes, as a DACA recipient, you can obtain life insurance.
---
Yes, A DACA Recipient Can Obtain Life Insurance
As a DACA recipient, you should have received a social security number and a work authorization permit. Honestly, these two pieces of information make it easier to obtain life insurance. Even though you are considered undocumented,  you can still obtain life insurance.

A DACA recipient can obtain life insurance. While many carriers will only insure, at minimum, green card holders or VISA holders, several carriers cover DACA recipients.
You have many options available.
Are you interested in how to obtain life insurance? We will discuss how to obtain life insurance next and the types available.
---
How DACA Recipients Obtain Life Insurance
In order to obtain life insurance, you will need the following:
your social security number or ITIN
work authorization number
a determination of the type of life insurance you need (term or permanent life insurance)
go through the carrier's underwriting process
Does this sound hard? Right. It isn't. It's really that simple. Moreover, on #4, the good news is that many carriers don't require a paramedical exam.

In order to do that, you need to know your options. We describe some of the carriers that will insure DACA recipients.
---
Life Insurance Carriers That Accept DACA Recipients
As we mentioned, we work with several carriers that accept DACA recipients. All of these carriers provide term life insurance and permanent life insurance like whole life or index universal life to DACA recipients.
There are, however, a couple of carriers we like for DACA recipients.
Simplified Underwriting Process
The first one offers a very simplified underwriting process. Honestly, it is the easiest underwriting process we work with. All you do is apply, answer 4 or 5 questions about your health and lifestyle, and submit the application. Moreover, you can fill out and submit the application yourself! The carrier reviews your application, and if everything checks out, you'll have life insurance in a few days to a week. Sometimes, the carrier will require a phone interview if they have questions about your application (for example, a medication you took). The process is very easy.
While the process is easy, there are some drawbacks:
(1) their term life insurance is only a 20-year term
(2) you can only purchase up to $250,000 death benefit on their term life and $100,000 on their permanent life
(3) their premiums can be higher compared to others, mainly because their rates are fixed at a table 4 (substandard) rate. You can be the healthiest person on earth, but will be paying a rate that accepts moderately overweight people or someone with controlled, type 2 diabetes.
That doesn't sound good, does it? Well, there are other options.
More Robust Coverage, Just A Longer Underwriting Timeframe
For these reasons, there are other carriers we like. Other carriers will insure you well above $250,000 (we've helped many DACA recipients obtain $1,000,000 in coverage and more), provide a 30 year-term, insure you at healthy rates like "preferred best", and provide living benefits for no additional cost!

You have your choice of term coverage and permanent products like whole life and an IUL. The carrier may require a paramedical exam, but most of the time, they do not.
There are a couple of other carriers as well, which could fit depending on additional specifics with your situation.
Nevertheless, you do have many life insurance options!
---
Are The Life Insurance Premiums Higher Because I Am A DACA Recipient?
We receive this question a lot. The answer is no. Life insurance carriers don't increase rates because you are a DACA recipient. The rates are the same for everyone.
Certainly, some carriers won't insure you because of your status, but others will.
If you would like to obtain a general idea of premium costs, feel free to use our quoting tool below. Just enter the pertinent information. Or, better yet, contact us. We would be happy to help.
---
Now You Know DACA Recipients Can Obtain Life Insurance
I hope you found this article educational. As a DACA recipient, you can obtain life insurance. As we discussed, not many life insurance carriers cover DACA recipients, but many life insurance carriers will. We work with several life insurance carriers that cover DACA recipients.
Do you want to learn more or would like our assistance? Use the form below or contact us to have a conversation. Unlike other agencies, we aren't trying to "sell" you. We really want to learn more about you and see if we can help. That is it. If we can work together, great! If not, you've learned something new and we will part as friends. It's that simple because we always work with your best interests first and foremost.
Learn More
Are you interested in learning more about the information in this article? Please fill out the form below, and we will email you additional information or give you a call. We always work in your best interest. By entering your information, you are providing your express consent that My Family Life Insurance may contact you via e-mails, SMS, phone calls, or prerecorded messages at any phone number(s) that you provide, even if the number is a wireless number or on any federal or state do-not-call list. Additionally, you understand that calls may be placed using automated technology, and that consent is not a requirement for purchase. Your information will NOT be sold and will remain private. However, you may opt out at any time. We respect your privacy first and foremost. By contacting us, you agree to receive text messages from our number (800) 645-9841. If you no longer wish to receive text messages, you may opt out at any time by replying "STOP".