Life Insurance And Coronavirus [Consider These Other Insurance Options]
Updated: March 15, 2020 at 9:25 pm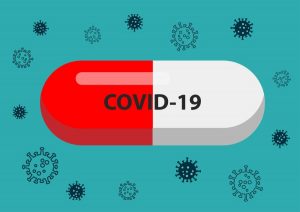 I read a Forbes article which described the increase life insurance traffic due to the Coronavirus (COVID-19).
People are worried about dying from this virus, which has a 3.4% mortality rate worldwide (around 2% here in the US as of this writing).
We have seen a surge, too, in phone calls, emails, and questions about life insurance and the Coronavirus.
However, there is one insurance that everyone is overlooking. You'll need this insurance much more if you are inflicted with the Coronavirus.
That insurance is disability insurance.

In this article, we discuss:
This is a quick article. Feel free to jump ahead or watch an abridged version of our article in 4:10.
---
Why You Need Disability Insurance As Well As Life Insurance For The Coronavirus
Life insurance is very important, and if you don't have it during this time of the Coronavirus, then you need to get it.
It is that simple.
However, will life insurance pay you while you miss work under quarantine or in the hospital if you have the Coronavirus?
The answer is "no".
Nope, not even living benefits on your life insurance will cover you, as the Coronavirus is not a covered critical illness on any life insurance policy. Or, any stand-alone critical illness insurance policy, for that matter.
That's the reason (in our article about choosing life insurance with living benefits carefully) we describe a disability insurance policy is just as important as living benefits. I stated that disability insurance is more important because, as I said, disability insurance will cover you if you are disabled and can't work. Having the Coronavirus and unable to work would be a disability.
That is right. A disability isn't always the condition that puts someone in a wheelchair. A disability can be any injury or illness which impedes you from working in your occupation. Many people have severe anxiety which prevents them from working. Their anxiety is a disability.

A comprehensive disability insurance policy will cover you if you have the Coronavirus. The policy will pay a percentage of your income and earnings. You can use that money to pay your bills, pay your mortgage, and keep your family needs going.
Can life insurance do that? No.
---
The Types And Structure Of A Disability Insurance Policy
There are a couple of types of disability insurance.
Short-term disability insurance
Long-term disability insurance
The differences between the two is short-term disability insurance pays a benefit for shorter claims and has a shorter waiting period, usually 7 days for sickness.
Long-term disability insurance pays a benefit for a longer period, like for 5 years or even to age 67. Long-term disability insurance usually has a longer waiting period, starting at 30 days.
There are other differences, too. Short-term disability insurance is very plain vanilla with not much customization. However, long-term disability insurance has many options available for a customized policy.
Premiums are also drastically different. Short-term disability insurance is much more expensive compared to long-term disability insurance. The reason is the waiting period is shorter. There are more claims.
A similarity between the two: usually most policies have the own-occupation definition of disability. This is an extremely important definition to have.
Both types of policies typically pay between 60% and 70%, or more depending on your occupation and job situation, of your salary or earnings.
We have discussed the need for disability insurance in greater detail. However, know that this type of policy pays a percentage of your salary or earnings in case you can't do you job. And, yes, even in the event you are inflicted with the Coronavirus.

If you are a business owner, you can obtain short-term disability insurance and/or long-term disability insurance rather quickly with no underwriting.
---
Premium Cost Of A Disability Insurance Policy
The premium cost of a disability insurance policy varies. It really depends if you have short-term or long-term disability insurance. Short-term will be more expensive because there are more claims.
Long-term will be more reasonable because the waiting period is longer.

Premiums also depend upon your health, age, gender, and your occupation.
Regardless, we at My Family Life Insurance aim to keep your monthly premiums between $50 and $100 or less.
There is no reason you need to spend more than $100/month unless you have a situation outside your control, like a health condition.
---
Other Types Of Insurance Which May Help
Other types of insurance, outside of your health insurance and a disability insurance policy, may help if you are inflicted with the Coronavirus.
One that comes to mind is a hospital indemnity insurance or GAP insurance plan.
These plans are very flexible and beneficial.
They essentially pay for any gaps in your health insurance.
What's a gap in this case? It is an out-of-pocket expense, like a deductible or coinsurance.
We've talked about hospital indemnity and gap insurance at length in previous articles. Today's plans are flexible and affordable compared to plans of years ago.
OK, John. Sounds great. However, how can this help if I have Coronavirus, you ask?
Well, it won't help if you are quarantined at home. However, let's say you have the Coronavirus and are admitted to the hospital. These hospital indemnity or gap plans will pay a lump sum dollar benefit upon hospital admittance.
Most plans pay $2,000 or $3,000 upon a hospital admittance, but the other plans we like pay $5,000 to $6,000.

The great thing about the hospital indemnity insurance is that it does not coordinate with your primary health insurance. So, even though (presumably) the government and insurers say related Coronavirus health care expenses will be $0, you will still receive the lump sum benefit.
You can use the money for whatever you want, notably for your living expenses.
Premiums are usually affordable, but the premiums depend on your age and the level of benefits you want.
---
How We Can Help
We know that this is scary and unprecedented times. Looking for life insurance during the Coronavirus is important if you don't have any. Just do it! You can always contact us or use the form below.
However, do overlook a disability insurance policy which will protect you much better should you be inflicted with the Coronavirus (or, let's face it, any other health condition, virus, illness or injury).  A disability insurance policy pays a percentage of your income if you are disabled and can't do your job.
How can we help? Contact us or use the form below. We would be happy to help and answer any questions you have. There is no risk to contacting us. Why? We have duty of care to you. That means we always work in your best interest and not someone else's. If we can't help you, you've learned something new, and we will part as friends. Seriously!
Learn More
Are you interested in learning more about the information in this article? Please fill out the form below, and we will email you additional information or give you a call. We always work in your best interest. By entering your information, you are providing your express consent that My Family Life Insurance may contact you via e-mails, SMS, phone calls, or prerecorded messages at any phone number(s) that you provide, even if the number is a wireless number or on any federal or state do-not-call list. Additionally, you understand that calls may be placed using automated technology, and that consent is not a requirement for purchase. Your information will NOT be sold and will remain private. However, you may opt out at any time. We respect your privacy first and foremost.