How Non-US Citizens Obtain Life Insurance
Updated: December 2, 2019 at 6:10 pm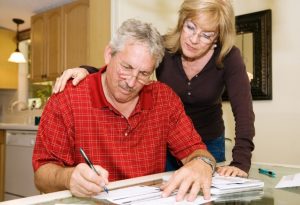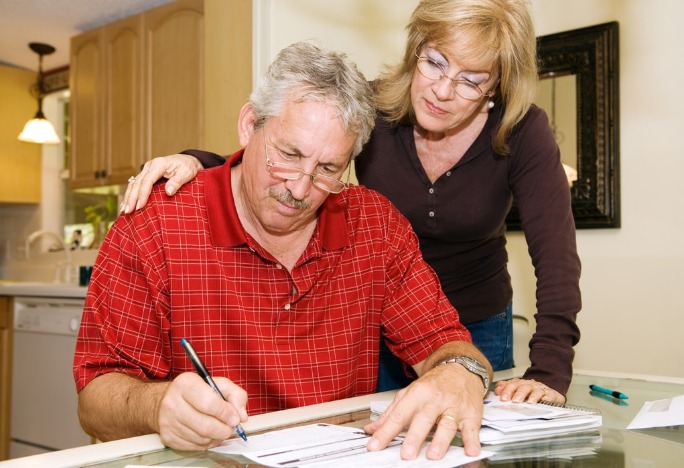 Life insurance is an extremely important financial planning tool, even for non-US citizens. If you are a non-US citizen, you may be wondering if you can obtain life insurance here in the US. The answer, generally, is you can. However, life insurance availability really depends on your situation. In this article, we discuss how non-US citizens obtain life insurance. We will discuss the requirements, the process, and the types of life insurance available.
Can A Non-US Citizen Obtain Life Insurance?
The short answer is, yes. A non-US citizen can obtain life insurance. However, there is more to the answer. The right answer is "it depends". You see, not everyone in the world can obtain life insurance here in the United States. Many factors are involved. You'll need proper documentation that includes a VISA, green card, work permit among other information.
The following types of immigration statuses are non-US citizens:
(1) Green Card Holders
(2) VISA Holders
(3) Undocumented / illegal immigrants
If you fall into one of the above categories, you are not a citizen of the US. You are either a permanent resident, a US resident,  or a non-US resident. You may live here; however, your citizenship remains with your birth country or home country. Thus, the availability and type of life insurance really depend on your immigration status. We will discuss this more.
Additionally, depending on your situation, there could be resident or home country laws as well as financial requirements. Finally, some carriers have different underwriting requirements. Not all carriers evaluate or underwrite non-US citizen applicants the same way.
So, life insurance availability really depends on your immigration status as well and your home or birth country. After that, there are specific carrier requirements.
Before we discuss the availability of life insurance for the above immigration statuses, let's first discuss the basic requirements for a non-US citizen to obtain life insurance.
Basic Requirements For Non-US Citizens To Obtain Life Insurance
In order to obtain life insurance here in the US, non-US citizens must meet various requirements. These requirements include, but are not limited to:
(1) be legally present in the United States with proper documentation (a green card, allowed VISA, work permit, etc)
(2) provide a social security number or individual taxpayer identification number (ITIN). If these are not available, then a W-8, which is available from the IRS.
(3) copy of the VISA or work authorization / work permit and US entry (I-94 document)
(4) an understanding of the non-US citizen's ties to the United States. Many carriers require a clear business or financial connection to the US
(5) conduct all underwriting here in the US. The non-US citizen must also agree to bear the costs of any underwriting needs such as doctor's records translated to English.
(6) premiums drawn from a US bank account
(7) demonstrate a substantial presence living in the US or substantial interest in needing US-based life insurance
(8) many carriers have a maximum death benefit limit. Usually, the amount is between $15 million and $20 million, adequate for most people
These are the general requirements. However, as we mentioned, your immigration status, as well as your birth country, play important parts. We'll discuss these factors next. We will first discuss life insurance for green card holders, VISA holders, and undocumented immigrants.
Life Insurance For Green Card Holders
If you are a green card holder, you are still considered a non-US citizen. However, with a green card, you are considered a permanent US resident. Carriers like that. It shows your permanent presence here in the United States. That's important. As such, even though you are not a US citizen, for life insurance purposes, carriers treat you like one. The best life insurance rates are available to you as well as numerous and many carriers.
You'll also have term life insurance or permanent life insurance available.
There is one extra step. Nearly all the carriers will require a copy of your green card to prove your status. That is it. No extra forms or requirements. No home or country requirements, either.
Life Insurance For Visa Holders
Visa holders are non-US citizens. Additionally, depending on their visa, they are either US residents or non-US residents. Visa holders who have work authorization here in the US are considered US residents. However, unlike green card holders, they are not permanent residents because their visa can expire. Additionally, the person's sponsoring company may decide not to renew. In these cases, they would then go back to their home country.
A visa holder who is a non-US resident spends a majority of his or her time outside the US. They are also known as foreign nationals. Generally speaking, a foreign national refers to someone who spends 4 months or more out of a rolling 12 month period outside the US. Visa holders who are considered foreign nationals must demonstrate financial or business ties to the US for life insurance.
In all cases, visa holders are temporary residents because their visa can expire or not renew by the sponsoring company or organization.
Most visas relate to business, employment, and travel.
It's important to note that not all visas are eligible for life insurance. For example, if you hold an "A" visa, you (generally) aren't eligible for life insurance. Alternatively, if you are an H1-B visa holder, then you are eligible for life insurance here in the US.
So, if you are a visa holder, life insurance availability depends on the type of visa you have. But there is more required. Even if you have one of the many visas allowed for life insurance, you still need to meet the requirements of your home country rules. Let's talk about this next.
Country Rules For Visa holders And Foreign Nationals
Visa holders still have to meet country rules and requirements. These rules are not necessarily made by the life insurance carriers, but rather by the US Government and treaties between countries.
Additionally, the US Government won't allow citizens of the following types of countries obtain life insurance in which
(1) they are on the US travel warning list
(2) war or open conflict exists
(3) an increased risk for terrorism or political instability
(4) famine, endemic, or epidemic exists
Additionally, many countries simply won't allow its citizens to obtain life insurance from another country. For example, France generally does not allow its citizens to purchase life insurance here in the US (although there is some leeway that is outside the scope of this article).
Outside of these restrictions, carriers (generally) have some freedom on where to categorize remaining countries. Countries are categorized by letter as follows:
A countries – are usually allowed up to the very best rate class. Permanent life insurance is available as well as, possibly, term life insurance (depending on the carrier).
B countries – usually have up to preferred best or standard health ratings. Usually, for B countries, only permanent insurance is available
C countries – usually approved on a case by case basis and, if approved, at standard with a flat rating. Usually only permanent insurance available.
D countries – citizens of these countries usually no life insurance available.
As mentioned, carriers have some leeway on where to categorize remaining countries. This means one carrier may not insure a person when another carrier will. For example, while Prudential won't insure citizens of Russia, AIG will (provided other requirements are met, of course).
Life Insurance For Undocumented Immigrants
Undocumented immigrants are here in the US illegally from an immigration standpoint. They are "illegal" in the sense that they do not have legal documentation allowing them to visit or reside in the US. What this means is that they overstayed their visa and let it expire. Or, they came here with their family and entered through other means. We've included them in this article because they are non-US citizens.
Undocumented immigrants can obtain life insurance. I know that doesn't seem right, but there are a few carriers that will insure them. The carriers see them as long-term US residents. They aren't, legally, permanent residents, but they aren't a temporary or a foreign national, either. There are a few requirements the undocumented immigrants need, mainly an ITIN.
Undocumented immigrants can obtain either term life insurance or permanent life insurance.
We have written about and helped many undocumented immigrants obtain life insurance.
Can A Non-US Citizen Be A Life Insurance Beneficiary
Now that you know that non-US citizens can obtain life insurance, you may wonder if the beneficiary needs to be a US citizen. We receive this question quite a bit. Yes, a non-US citizen can be a life insurance beneficiary. In cases where a non-US citizen is a beneficiary, you will want to provide as much information about the beneficiary to the carrier as possible. There also must be an insurable interest, which exists with love or business relationships. In other words, your beneficiary would bear financial hardship or loss upon your death. These cases happen in love (family) or business relationships.
Additional Details For Non-US Citizens Wanting Life Insurance
There are additional details, limitations, and concerns for non-US citizens wanting life insurance here in the US. These details include:
(1) many carriers have age limits for applicants. For example, many carriers limit an application to age 70 or 80.
(2) there can be death benefit minimums and limits. For example, some carriers require a minimum of $250,000 or $500,000 death benefit. We do work with a couple of carriers with lower death benefit minimums, starting at $25,000, if this interests you.
(3) as discussed, carriers may want to see permanence here in the US. Some require living here for a minimum of a year before application.
(4) other carriers will want to see healthcare and financial needs established. The more you live as a permanent resident here, the better your chances for life insurance
Carriers and Companies That Insure Non-US Citizens
Not all life insurance carriers insure non-US citizens. Really, only the top carriers do. Who are we talking about? Well, the list changes frequently, but the following carriers will insure non-US citizens:
(1) Prudential
(2) AIG
(3) Transamerica
(4) John Hancock
(5) Principal
Note that if you are a green card holder, nearly all carriers will insure you since you are a permanent US resident. You will have many more choices.
Conclusion
I hope you found this article about life insurance for non-US citizens educational. It may seem tricky, but non-US citizens can obtain life insurance. The amount and type really depend on their situation.
Are you a non-US citizen looking for life insurance? Hopefully, by reading this article, you can see that we can help. Use the form below or contact us for a conversation. We'd be happy to speak with you, learn about you and your situation, and see if we can help. If not, then you learned a little more, and we'll part as friends. It is that easy. Working with us is easy because we always have your and your family's best interests first and foremost.
Learn More
Are you interested in learning more about the information in this article? Please fill out the form below, and we will email you additional information or give you a call. We always work in your best interest. By entering your information, you are providing your express consent that My Family Life Insurance may contact you via e-mails, SMS, phone calls, or prerecorded messages at any phone number(s) that you provide, even if the number is a wireless number or on any federal or state do-not-call list. Additionally, you understand that calls may be placed using automated technology, and that consent is not a requirement for purchase. Your information will NOT be sold and will remain private. However, you may opt out at any time. We respect your privacy first and foremost.