Low Cost Burial Insurance For Seniors
Updated: November 10, 2019 at 7:27 am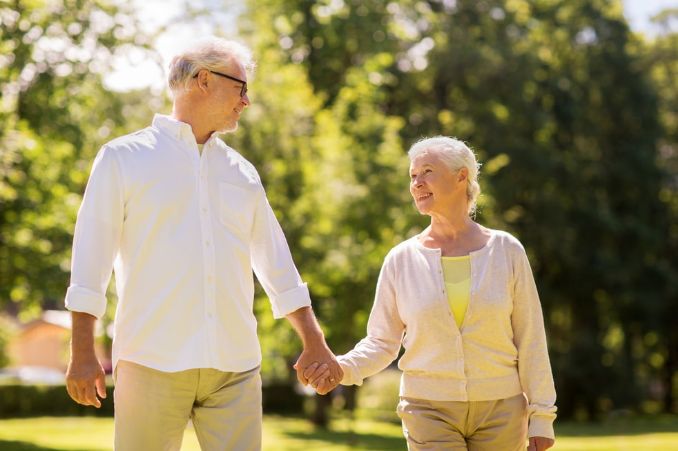 Let's compare two cars. They are the same. Same engine. Same color. The suspension is the same. The safety rating is also the same. Same radio, too. Maybe with the exception of a few nuances, they are essentially the same. Would you spend an extra $15,000 on one of the cars? Yeah, likely not! The same goes for burial insurance. There are a lot of burial insurance carriers available. They are all essentially the same. There are nuances among carriers, but they all are generally the same. If you could purchase your burial insurance for less money, wouldn't you? Yeah, that is right, you would. In this article, we discuss low cost burial insurance for seniors.
We first discuss what burial insurance is and underwriting. Then, we describe some of the typical options available. After that, we describe in detail ways to obtain low cost burial insurance. Some of the ideas may surprise you.
What Is Burial Insurance?
Here is a secret. Burial insurance is a whole life insurance policy (Typically. More on that in a minute.) The industry calls it "burial insurance" because it is an easy way to describe the need – to pay for your funeral and burial expenses upon your death.
That is all it is.
Face amount or death benefit  usually run between $3,000 and $25,000. Some policies allow for  greater death benefit. With the average funeral cost being $15,000 or so, these small whole life insurance face amounts work well.
What is whole life insurance? It is a life insurance policy intended to last for your life. Generally speaking, we aren't big proponents of whole life insurance. But, it does have its place. Burial insurance is one of those places. You can die tomorrow or 30 years from now. Who knows?
Geez, John, you say. This sounds like term life insurance.
True. But, term life insurance is not appropriate for burial insurance. For one thing, the underwriting is usually more stringent. Secondly, many carriers do not allow low term life insurance death benefits like $10,000 or $20,000. Also, many carriers only allow a 10 year term for seniors. Maybe a 20 year term depending on your age. What does this mean? If you die outside the term, your beneficiaries likely won't get the life insurance death benefit. This brings us to our final point: you simply don't know when you are going to die.
Burial Insurance Underwriting
One key difference with burial insurance and other types of life insurance is underwriting. Burial insurance underwriting is rather simple. Usually, all that is required:
(1) Filling out a yes/no application
(2) Having a phone interview with a member of the carrier's underwriting team
The application is probably one of the easiest components of the burial insurance process. Every carrier has a list of health questions to answer related to specific health conditions. The great thing about burial insurance underwriting is that all of the carriers don't usually consider common ailments like high blood pressure or high cholesterol. If you have these ailments only, you can obtain burial insurance rather easily.
Carriers want to know if you have had cancer, heart problems, stroke, surgeries, or other major illnesses or health conditions. They also want to know that you are able-bodied, and not in a nursing home or assisted living.
Burial Insurance Application
A typical question on the application could go something like this. Within the past 2 years, has the proposed insured been diagnosed with, prescribed medication for, or had or been advised to have treatment for chronic obstructive pulmonary disease or emphysema?
If you honestly answer "no" to the questions, then you will likely obtain immediate coverage burial insurance.
That is not all, though. Depending on your age and the carrier, they may require a phone interview. This interview is to review your application. It usually is no more than 15 minutes. The interviewer is usually a member of the carrier's underwriting department or a 3rd party underwriting team.
They will likely ask you the questions again. Simultaneously, the interviewer looks up your information in the MIB and prescription drug history (at a minimum). If they see anything that looks out of ordinary, they will ask you about it.
Don't even think about lying on the life insurance application. As one underwriter told us, paraphrasing, if we feel the applicant is conscientiously lying, we will decline. Carriers have ways of finding out things, so be truthful.  
Types Of Burial Insurance For Seniors
We aren't going to belabor what's been written on the internet already. You came here for low cost burial insurance, not the same-old-same-old information. Look up "low cost burial insurance" in Google or anywhere else, and you will find "guides", "best of", and "top 10 lists" of these supposedly "low cost" burial insurance policies.
You will see lists containing Mutual of Omaha, Transamerica, Royal Neighbors, etc, etc. These are all very good and well capitalized carriers. They offer traditional whole life insurance policies that are the common structure of burial insurance.
However, they are not low cost per se. No. These are higher priced, usually, compared to what we describe next.
But, this leads us to an important point.
Your goal is to find the lowest cost, immediate coverage burial insurance policy you can find for your given situation. If you have type 1 diabetes or had cancer 2 years ago, your choice of burial insurance carriers is limited. Honestly, if your premium is $100 per month, and you have immediate coverage, then that is the best choice.
Having said all this, we introduce 2 low cost burial insurance options for seniors.
Low Cost Burial Insurance For Seniors
We have two different, low cost options for seniors looking to save money on their burial insurance.
Yes, that is right. Low cost burial insurance does exist.
We describe them next.
The application process is a bit similar to that of traditional burial insurance. Both options offer a simplified application process where you likely won't need to submit a paramedical exam.
Guaranteed Universal Life Insurance
Often overlooked as burial insurance, guaranteed universal life (GUL) is an interesting option. Guaranteed universal life insurance is considered permanent insurance, like its whole life cousin. However, guaranteed universal life operates much differently than whole life, specifically with the cash value.
With a comparable whole life illustration, you will see a guaranteed cash value increasing over time.  It is a stable illustration with guaranteed cash value and non-guaranteed cash value.
Without getting in the weeds, a traditional universal life insurance policy, at some point, potentially becomes underfunded. That means there is not enough cash value to support the cost of insurance. The cost of insurance increases each year as you age. If the cash isn't large enough, combined with the premiums you pay, you have to make additional, larger premiums or the policy terminates itself.
Not with guaranteed univeral life. As long as you pay the target premium, the GUL keeps going, even if there is no cash in the policy. The fact there is limited cash provides a low cost burial insurance option.
Here is a premium comparison for $25,000 of burial insurance for a healthy, 60 year old non-smoking woman.
With whole life insurance, she could expect to pay, at minimum, around $98 per month.
With a GUL, the same woman could pay around $70 per month – a $28 difference per month.
Additionally, since there is likely no cash value in the later years of the policy, she likely won't have to worry about losing her burial insurance through the Medicaid spend down process.
The underwriting process is simplified, but a little more stringent. I would say you have to be more "healthy" than someone who can qualify for traditional burial insurance. However, even if you take a couple of basic medications and good height/weight, you will qualify.
Not-For-Profit Life Insurance
Why pay more when you can get the same product, essentially, for less?
Many people don't realize that there are life insurance carriers that are "not-for-profit". I know. Crazy, right?
It is true. Let's read on about another low cost burial insurance option.
These carriers are called fraternal benefit societies. These societies initially established for a certain sect of people. Many European immigrants established these societies here in the US to help their fellow kind as well as to create social events. Over time, some religions developed fraternal benefit societies (for example, the Catholic Order of Foresters). Today, while these societies exist, many have evolved and opened to anyone with a common, social goal.
The American Fraternal Alliance has more information about fraternal benefit societies. They are not-for-profit. Any profits they make, within IRS guidelines, must be issued back through the fraternal society, back to its members and communities. In other words, the profits go back to you in the form of member benefits, charitable giving, and other social events.
The not-for-profit status makes, in general, life insurance rates comparatively less than their for-profit counterparts. Let's use that example again of the 60 year-old, non-smoking woman looking for $25,000 of burial insurance.
She could purchase that $25,000 through a for-profit carrier at $98 per month. Or…
She could purchase that $25,000 through one of the fraternal carriers we work with for $61 per month!!!
Wow!!
Moreover, the above fraternal premium assumes paid-up additions. Most fraternal benefit societies offer paid-up additions on their whole life insurance. This means the fraternal life insurance certificate is dividend paying. You receive dividends back and can elect to purchase more life insurance with these dividends.
What could you do with $37 per month savings?  I bet a lot.
More On Fraternal Life Insurance And Fraternal Societies
A lot of agents like to "poo-poo" fraternal societies. They say they their financials aren't strong, they are smaller (in asset size), and they can't serve customers, or their AM Best rating is inadequate.
Many of these anecdotes are completely not true. Many of these societies have been around since the late 1800s and have seen every economic crisis in the United States. War. The Great Depression. Economic Growth. Recessions. You name it. They have paid their claims and haven't skipped a beat.
Sure, many of them are conservative with their member's money. Don't you want your money to be there when you need it the most? Of course. And, yes, some of their AM Best ratings aren't "A" like the for-profit carriers. They might be B+. Is that a bad thing? Some agents say "yes"; however, many of these fraternals have stronger solvency ratios, liquidity, and reserves/surplus than their for-profit counterparts. That is something these agents don't talk about. They are just small carriers.
It is important to note that we are neither for nor against fraternal benefit societies. We are for YOU! If that means a for-profit serves your situation better, that is what we will recommend. If a fraternal carrier does, then obviously that is what we will recommend. We are not beholden to any life insurance carrier or commission. We are beholden to serving you.
Conclusion
We hope you enjoyed this article on true low cost burial insurance options for seniors. What is the right choice for you? That is where we can help. In every case, the right solution is the one that fits your needs and situation. Not someone else's and definitely not the life insurance agent's interest.
We at My Family Life Insurance pride ourselves in serving our clients with their best interests first. It is the only way we know how. If you were presented burial insurance and want to know your other options, or want to work with an agency that values you and your family, contact us, or use the form below. We would be happy to help and serve you any way we can.
Learn More
Are you interested in learning more about the information in this article? Please fill out the form below, and we will email you additional information or give you a call. We always work in your best interest. By entering your information, you are providing your express consent that My Family Life Insurance may contact you via e-mails, SMS, phone calls, or prerecorded messages at any phone number(s) that you provide, even if the number is a wireless number or on any federal or state do-not-call list. Additionally, you understand that calls may be placed using automated technology, and that consent is not a requirement for purchase. Your information will NOT be sold and will remain private. However, you may opt out at any time. We respect your privacy first and foremost.