Life Insurance: What Is The MIB?
Updated: March 13, 2020 at 8:37 pm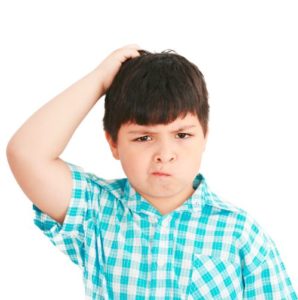 Have you ever heard of the MIB? Nope, in this case, we aren't talking about a bunch of men, dressed in black, looking for aliens. You may have heard of this acronym if you applied for any type of personal insurance (life, health, disability, critical illness, and long-term care) on yourself. Contrary to what you may have heard from another agent or think, the MIB isn't some evil organization out to "get you" (or find aliens).
In this article, we will describe the importance of the MIB and their role in the underwriting process. After reading this article, you may even be happy the MIB exists, and understand that they are your friend in the underwriting process (Ok, we won't go that far :)).
The Purpose of the MIB Group 
The MIB formerly stood for Medical Information Bureau. Now, they are simply known as MIB Group or MIB for short. Approximately 500 insurance carriers located throughout the United States and Canada support the MIB Group. Their purpose is to ensure information provided through the underwriting process is consistent with information given on the application. Why is this important? An example will illustrate.
Example Of The Importance Of The MIB
Let's say the MIB did not exist, and you applied for life insurance. You are very healthy and simply want $100,000 of term life insurance. It's cheap, right? The carrier says it will cost $1,000 per month, and that is the lowest cost on the market! (If you read our term life article, you know term life insurance is really inexpensive and doesn't cost $1,000 per month for a healthy individual!)
That's ludicrous, you say to them. I am healthy and deserve a lower rate! The insurance carrier says that so many people applied for life insurance, saying they were healthy, when in fact they weren't. It caused the carrier to pay death benefits much earlier than anticipated, thereby using up their cash reserves. In order to remain solvent, they had to increase the premiums for all new applicants! (This damaging situation is called adverse selection.)
This is a great example of the purpose of the MIB. As we stated, their purpose is to ensure that information through the application and underwriting process match and complement, thereby keeping premiums low, fair, and equitable to all. That is why you should look at the MIB as a "friend". They aren't out to get you. They are in the business of ensuring errors, omissions, and misrepresentations on insurance application are kept to a minimum so insurance pricing is fair for all.
What Information Do They Have?
Contrary to what you think, or what has been told to you, the MIB does not have your medical records. Through previous applications for individual insurance (life insurance, health, disability insurance, critical illness, and long-term care insurance), member insurers submit your information in encrypted format to the MIB. Upon a new application, the insurer is able to reference the previous information and see if it matches the information on the new application. If not, the underwriter receives an alert from the MIB.  For instance, if a previous application states you take Lisinopril for hypertension, but your new application makes no mention of hypertension, the underwriter will receive an alert for the discrepancy and request more information from you.
How Do I Obtain My Information?
Very easily. You can easily obtain your MIB records. Your records will show you the same kind of information that the insurance companies review. We at My Family Life Insurance believe it is a good idea to obtain records when applying for any kind of personal, individual insurance, especially with those with high death benefits or high benefits. You can simply request your records online through www.mib.com. We have done so, and the process takes a week or two to receive your records.
What Happens If The Information Is Wrong?
The MIB records are accurate, but discrepancies do exist. If you feel there is a discrepancy in your records, you can start a re-investigation process through the MIB Disclosure Office. You will need to supply a Request for Reinvestigation (form from the MIB) and some pertinent information. Initiating a dispute and reinvestigation does not cost any money or fees.
What If I Don't Have An MIB Report?
Good question. Some people don't. You may not have an MIB report if you have:
group insurance
guaranteed issue insurance, which bypass MIB
health insurance through the Affordable Care Act
applied for insurance over 7 years prior
insurance through a non-MIB member insurance carrier
You might think to yourself, Wow, someone can fool the MIB if there was never a record! That is partly true. If no record exists, you could conceivably be approved for life insurance, say, while having cancer or heart disease, because your MIB record would likely come back clean to the underwriter.
Not so fast though. The MIB record is just one piece of the information underwriters use to gauge the health and risk classification of applicants. There are other means. For example, they could request medical records from your doctor, look up your prescription drug history, look up your driving records through your driver's license number, among many other means. For instance, if you are a cancer survivor applying for individual life insurance for the first time, your MIB record may not have record of this, but your prescription drug history might indicate the use of Gemzar, giving a flag to the underwriter.
In conclusion, honesty pays. It's that simple. Be honest and upfront. Sure some of the questions might be a gray area. It is best to answer as truthfully as you can. Don't hold anything behind because the insurance company have a variety of ways to find out. Be open and upfront so the right insurance is matched with your situation. We at My Family Life Insurance work only with the top insurance companies and determine the right insurance for your situation. Feel free to call, text, or email us. We would be happy to help you.
Learn More
Are you interested in learning more about the information in this article? Please fill out the form below, and we will email you additional information or give you a call. We always work in your best interest. By entering your information, you are providing your express consent that My Family Life Insurance may contact you via e-mails, SMS, phone calls, or prerecorded messages at any phone number(s) that you provide, even if the number is a wireless number or on any federal or state do-not-call list. Additionally, you understand that calls may be placed using automated technology, and that consent is not a requirement for purchase. Your information will NOT be sold and will remain private. However, you may opt out at any time. We respect your privacy first and foremost.