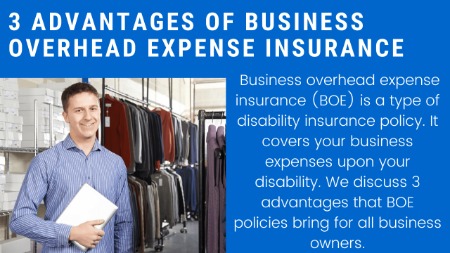 If you are a small business owner, say a hairstylist, and suddenly disabled, have you ever thought about how you would pay your studio rent? Thankfully, this is where business overhead expense insurance helps.
Oh, John, you say. I already have this insurance.
No. You probably don't. You probably have business interruption insurance. That is through your commercial liability insurance. That is completely different.
What I am talking about is a policy that pays your business expenses if you can't work due to an illness or injury. How will you pay your business rent, payroll, county taxes, etc. if you can't work?
Continue reading 3 Advantages Of Business Overhead Expense Insurance | Here's Why Business Owners Should Consider This Unique Insurance