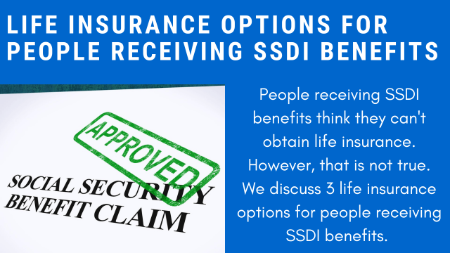 Every day, someone asks me if they can buy life insurance if they receive SSDI benefits.
The answer is, yes, you can.
No, John. Another broker told me I couldn't!
I hear that a lot. Unfortunately, you were misinformed, and the broker is incorrect.
If you are receiving SSDI benefits, you can obtain life insurance. That is a fact.
Continue reading Can You Have Life Insurance While On SSDI? Yes, Here's How | We Discuss 3 Life Insurance Options Available To SSDI Recipients