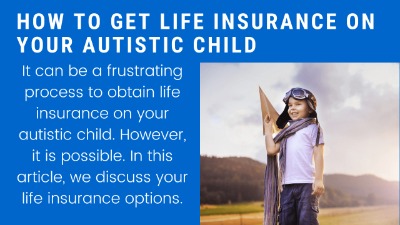 In this article, we are going to discuss how parents can get life insurance for their autistic child.
Contrary to what you may have heard, you can obtain life insurance.
If you have an autistic child, have you applied in the past?
Was your son or daughter declined?
Unfortunately, that decision happens often for parents.
However, I am here to tell you it is possible to obtain life insurance for children with autism.
Continue reading 3 Life Insurance Options Approved For An Autistic Child | Life Insurance Is Available. We Discuss Your Options.