Fibs, Lies, and Life Insurance
Updated: March 13, 2020 at 7:03 am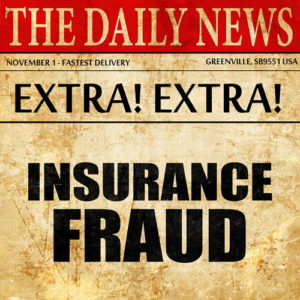 What Happens If You Lie On A Life Insurance Application?
The answer: it depends on the intent. But, likely your application will be declined or your policy rescinded.
In this article, we discuss how lying on a life insurance application – or any insurance application – can impact you and/or your beneficiaries.
We know some people lie on life insurance applications, hoping to obtain a better premium and health classification. The funny thing is, insurance companies have ways of figuring out if the application information coincides with your real situation. They can find out from the following information:
the Medical Information Bureau (now known as the MIB)
a prescription drug check
your motor vehicle records
your physician medical records
social media
lexis nexus reports
anything!
If something on the above doesn't jive with the information on the insurance application, the carrier will delay until it receives more information. Depending on the situation, that can take additional weeks or months. Consequently, if the omitted information is material in nature, your application could be declined. If you have a policy, and this information is presented after-the-fact, then the carrier will rescind your policy. Rescind essentially means they will pay back your premiums and erase your policy from its records, like it never existed. Had underwriting had this information, they would have never issued a policy in the first place.
If You Slip Through Underwriting And Issued A Policy
If you are able to pass through the underwriting and deliberately lie on your life insurance application by omitting material information, the insurance carrier will issue a policy. But, if you are caught, your policy can become void. How? All life insurance contracts contain a two-year contestability period in which an insurance company can rescind and void the life insurance. For example, let's say you don't tell the insurance company you smoke, but then in a few months you develop stage IV cancer and then you die. Most likely, the insurance company will open up an investigation and find out that you were a smoker, but did not disclose that material information. When that happens, the insurance company probably won't pay the death benefit. Instead, it may just refund the premiums to your beneficiaries. They will rescind your policy.
We understand there can be "gray area" questions. Some questions, you can say "yes and no". Insurance companies understand this. As long as there was no intent to defraud and no misstatement of material fact, then you should be fine.
If there is a misstatement of age, that in itself usually does not warrant a policy termination. Therefore, the carrier will most likely adjust premiums or the death benefit.
What's the best way to avoid all of this? Follow the old saying: honesty is the best policy. Be completely honest and open on your life insurance application answers and medical history. We know that nearly everyone has a health complication here and there. Some more than others. Even most of the agents at My Family Life Insurance have a health complication or two. Also, did you know about 5% of applicants actually receive the very best health rating class? So, don't despair and try to lie your way through the application.
The Final Word On Lying On A Life Insurance Application
There is no need. Lying will get you and your beneficiaries nowhere. Honesty is the best policy. We will always be able to find you a policy that meets your specific situation.
If you have any questions regarding any health complications or would like to know your health classification in more detail, feel free to call, text, or email us. We would be happy to speak with you.
Learn More
Are you interested in learning more about the information in this article? Please fill out the form below, and we will email you additional information or give you a call. We always work in your best interest. By entering your information, you are providing your express consent that My Family Life Insurance may contact you via e-mails, SMS, phone calls, or prerecorded messages at any phone number(s) that you provide, even if the number is a wireless number or on any federal or state do-not-call list. Additionally, you understand that calls may be placed using automated technology, and that consent is not a requirement for purchase. Your information will NOT be sold and will remain private. However, you may opt out at any time. We respect your privacy first and foremost.