The Best Life Insurance Riders
Updated: March 13, 2020 at 10:57 pm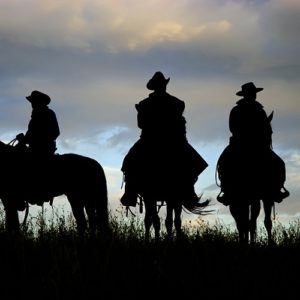 What are life insurance riders? Riders are additional benefits that are added to insurance contracts, usually at a fee. They can be valuable as they customize your insurance policy to your own, unique situation. We at My Family Life Insurance like riders for only the RIGHT reasons as you will see. In this article, we discuss, in our opinion, the best life insurance riders. 
You may have been blindly told from other insurance agents that you need (insert such and such) rider because it is "the best".
First, there is no such thing as "the best" riders; "the best" life insurance riders are the ones that meet your needs and enhance your financial situation and goals.
Let's talk about the common life insurance riders first. We will then discuss those we believe are the more valuable ones.
Most Common Riders on Life Insurance
Here are some common riders among most life insurance policies:
Waiver of Premium – this rider will waive the premium should the insured become disabled for a period of time. It is important to understand what the insurance carrier's definition of disability is.
Accidental Death & Dismemberment – this rider will pay, usually double the death benefit up to a certain limit, if the insured dies or becomes dismembered from an accident. It is important to understand what the carrier's definition of accident is.
Children Insurance – this rider will add your children as an insured, usually at no or simplified underwriting
Permanent Life Insurance Riders
For permanent policies, these additional riders are common:
Guaranteed Purchase Options (GPUs) – will allow you to purchase more insurance at specified ages, usually up to $50,000 or $100,000, with no evidence of insurability
Paid-Up Insurance (PUI) – will allow you to purchase additional insurance and build cash value quicker
Term Rider – will allow you to attach a term policy to the permanent policy
Our Opinion and Common Life Insurance Riders
Are the above riders "the best"? Again, they are only "the best" if they make sense for YOU. Below is what we believe make sense, and our alternatives which can either save you money, offer better coverage, or both:
Waiver Of Premium
Waiver of premium – if an agent is telling you that you need a waiver of premium, ask him or her what the definition of disability is. It is most likely a definition that is strict like the social security definition. That can be hard to meet since about 40% of social security disability applicants are denied coverage. Moreover, these waivers can cost $15 or more per month, depending on your age and premium. They will only pay to keep your insurance going during your disability. What if you had a better option? We recently placed a woman in a small disability insurance policy as a "waiver of premium". It was much cheaper than going through the life insurance carrier. We were able to save her over $20 per month, allow her to have a higher disability benefit, and a favorable definition of disability. She did not need to go through medical underwriting because the policy was rather simple.
Accidental Death And Dismemberment
Accidental death & dismemberment – these can be a nice value-add option if the price is right. On some of the options we have seen, this rider can cost over $20 per month just to cover accidental death and dismemberment on the insured. We have recommended an accident policy which includes accidental death and dismemberment that covers the entire family for a lower cost per family member than the accidental death and dismemberment option through the insurance carrier.
Children Insurance
Children Insurance – As you might be aware, we are proponents of life insurance on children. You can check out our reason here. If you are considering life insurance for your children through a rider on your policy, make sure the rider gives you the ability to convert that insurance to permanent insurance or continue it as a term policy when your child is an adult.
Guaranteed Purchase Options
Guaranteed Purchase Options – We are a proponent of GPOs. They typically do not cost a lot of money and will give you the option, should you become rated or uninsurable, to purchase more insurance at no evidence of insurability. These options are a nice fit for permanent life insurance on the lives of children as the rider fee is usually very low. We recommend to you to make sure the policy offers several age windows to purchase the additional insurance. If not, then the cost may not be worth it.
Paid-Up Insurance
Paid-Up Insurance – This option only makes sense, in our opinion, if you want to use the cash value as an emergency savings fund or to protect it from stock market volatility. Other than that, there really is no other reason to use this rider. For example, let's say you are 25 and apply for $100,000 of whole life insurance with a PUI rider of $100 per month. At age 65, the cash value is $150,000. Alternatively, you invest the $100 per month in a mutual fund earning an after-tax rate of return of 6% (let's be conservative), you may earn $200,000.
Let's take it a step further. If you put the $100 in a Roth IRA (assuming you qualify), the value would be about $350,000 as the Roth IRA is tax-free when certain requirements are met. If you needed to save for retirement, which value would you rather have? Want to stash some cash away as an emergency savings? Then a PUI rider could make sense. Even then, there could be some viable alternatives.
Term Riders
Term Riders – These riders tend to be pushed by captive agents selling permanent life insurance. It's great the agents see the value in term insurance; however, most of the time, the cost of the term insurance rider is really expensive. Compared to other lower-cost options, such as a stand-alone term policy from another carrier! An advantage of the term rider is that you go through one medical exam and one application. Don't despair, though. Here at My Family Life Insurance, we can utilize one medical exam to coordinate between a permanent and term policy.
Conclusion
We at My Family Life Insurance take a different approach when it comes to your situation. Unlike other agencies and agents, we tailor your insurance to meet YOUR needs, goals, and situations, not the other way around. We hope you found value and education with the most common and "best"  life insurance riders. Feel free to call, text, or email us if you have any questions. Or, use the form below. We would be happy to chat.
Learn More
Are you interested in learning more about the information in this article? Please fill out the form below, and we will email you additional information or give you a call. We always work in your best interest. By entering your information, you are providing your express consent that My Family Life Insurance may contact you via e-mails, SMS, phone calls, or prerecorded messages at any phone number(s) that you provide, even if the number is a wireless number or on any federal or state do-not-call list. Additionally, you understand that calls may be placed using automated technology, and that consent is not a requirement for purchase. Your information will NOT be sold and will remain private. However, you may opt out at any time. We respect your privacy first and foremost.