Understanding Return of Premium Life Insurance Pros and Cons
Updated: March 18, 2020 at 10:09 pm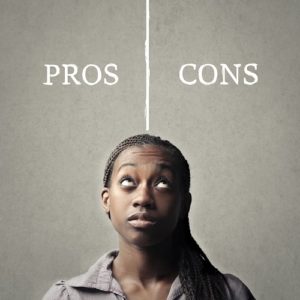 You met with an insurance agent about term life insurance. After a discussion about the benefits of term insurance, the agent says to you:
"Did you know only 3% of term policies* actually pay out?"
"No", you respond. "Why is that?" A good question.
"Because many people survive the term. That is why term life is so inexpensive. Chances are, you will survive the term and spend money as though you were throwing money down the toilet**."
You don't like the sound of that. The agent sees your discomfort and asks, "Would you like to learn a type of life insurance policy that will return your premiums back to you at the end of the term?"
"Yes!", you exclaim.
Our response if we were with you: hold up. Stop. You need to understand the pros and cons of return of premium life insurance before you go any further.
After reading this article, you may want to simply put your money in that boring term life policy.
What is Return of Premium Life Insurance?
It is very simple. Return of Premium (ROP) Life Insurance is a term life insurance policy with a cash value component tied to it. You might say, "Wait, this is like whole life?" 
Well, yes and no.
Unlike whole life, return of premium term life insurance policies are not designed to last for your entire life.  They still have a term to it – 10, 20, or 30 years.
Additionally, return of premium policies are underwritten as term life. A cash component is simply added to the policy. The cash component funds the ultimate return of the premium.
As a result, a return of premium life insurance policy is less expensive than a comparable whole life policy, but more expensive than a term policy.
Here are the comparative premiums for a healthy female age 30 on a $250,000, 30-year term life insurance versus a 30 year ROP policy:

Whoa, you say. I have to pay nearly double for the ROP policy?
That is right. ROP policies have premium increases between 25% and 100% above a comparable term policy.
The extra premium is used fund the cash component of the policy, so you will get your premiums back at the end of the 30-year term. In this case, if you survive the term, you will receive all of your premiums back. In this case, it is $15,102 ($41.95 X 12 X 30).
We will get to what the rate of return is. It is really key to your decision. Before we do so, did we get your attention? I think we did.
And, now it is a good time to discuss the pros and cons of return of premium life insurance next.
---
What Are The Return of Premium Life Insurance Pros and Cons?
In our opinion, there are few advantages and several disadvantages to return of premium policies. Here are the return of premium life insurance advantages.
The Advantages
One advantage is that you will get your premium back if you survive the term. In the example above, you will receive $15,102 back at the end of 30 years (note: some carriers will return the annual premiums, not the monthly premiums, back).
In this case, that is pretty cool!
Moreover, if you die, your beneficiary will receive the death benefit plus any premiums you have spent into the policy. Using the example above, if you die after 1 month, your beneficiary will receive $250,041.95 – the base death benefit plus one month of cost for the return of premium.
Return of Premium Life Insurance Disadvantages
Nevertheless, there are disadvantages. In our opinion, there are many.
(1) you have to pay more for essentially the same coverage – that is an obvious one. Why pay more for the same 30-year term?
(2) if you cancel your policy, you will not get all of your premiums up to that point back – carriers like to use a "hockey stick" approach to the cash value. Cash accumulation is usually very low in the first 5 to 7 years of the policy. It then increases each year substantially until the cash value equals the premiums paid in the last year of the term. If you cancel in the 3rd year, you will likely get little or nothing back. Don't worry, your beneficiary will still get paid the base death benefit plus any premiums paid up until your death as we illustrated earlier.
(3) finally, our biggest gripe: you can probably do better elsewhere. The rate of return in our example is 4.11%. This is your break even return. Can you do better elsewhere? If you are investing in a savings account, earning 0.1%, then the return of premium policy is a better choice.
However, if you feel like you can use the difference of $20.76 and do better elsewhere, then the ROP policy is not a good choice. We feel there are better alternatives. Using the same example, what if the female paid the difference into a mutual fund earning on average 8% per year? In 30 years, she could have over $31,000 instead of $15,100!
Additionally, most families still have insurance gaps. Many parents and individuals don't have adequate disability, accident, or health insurance. The difference in this case, as small as it is, can help pay for these needed insurances.
---
Return of Premium Insurances Are Everywhere
Return of premium policies are not just limited to life insurance. Disability, critical illness, and accident insurance all can have return of premium options. For the same reasons as we describe above, we don't necessary advise you to invest in the return of premium features on these policies as well. You have to think why insurance carriers offer return of premium policies…
because they can make a lot of money, that is why.
In our opinion, stick with the base policy. Put the premium difference between the base policy and the return of premium policy into an investable asset, or use it to enhance your insurance foundation. In our example, the $20.76 per month can go towards additional disability insurance, for instance.
---
Conclusion
Return of premium life insurance must be analyzed since every family and personal situation is unique. However, in our opinion return of premium policies only make sense if you feel you can't invest the higher premium to do better elsewhere. As every situation is different, please let me know how we can help. We have helped many clients understand the full picture of ROP policies and their alternatives. Contact us today to find out more or use the form below,
*while we don't have concrete stats, most carriers mention this rate is anywhere from 2% to 5%
**an actual client told us her former insurance agent used this description of term life
Learn More
Are you interested in learning more about the information in this article? Please fill out the form below, and we will email you additional information or give you a call. We always work in your best interest. By entering your information, you are providing your express consent that My Family Life Insurance may contact you via e-mails, SMS, phone calls, or prerecorded messages at any phone number(s) that you provide, even if the number is a wireless number or on any federal or state do-not-call list. Additionally, you understand that calls may be placed using automated technology, and that consent is not a requirement for purchase. Your information will NOT be sold and will remain private. However, you may opt out at any time. We respect your privacy first and foremost.