Choose Life Insurance With Living Benefits Carefully
Updated: October 11, 2019 at 3:36 pm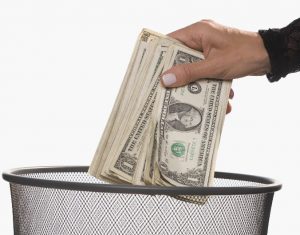 If you don't know what living benefits are, don't worry. I will explain what they are below in more detail. Living benefits are a useful way to advance part of your death benefit early, while alive (or "living") if certain covered events happen.  Many life insurance carriers offer living benefits automatically on their policies or as a rider. While living benefits are a great option, you want to choose life insurance with living benefits carefully. The plan has to meet your needs, both short-term and long-term. If not, then you are conceivably just throwing your money away. You don't want to do that, right? In this article, we discuss choosing your life insurance plan with living benefits wisely. You'll want to do your homework as all plans offered by carriers aren't the same. Additionally, other alternatives exist which may prove more valuable in your situation.
What Is Life Insurance With Living Benefits?
You probably know that life insurance has a death benefit. The death benefit is the amount of money your beneficiary will receive income tax-free upon your death. Pretty easy to understand, right?
Well, you may not know that the life insurance business, especially the term life insurance market, is very competitive. In some ways, term life insurance is simply a commodity. Hence, if you have no health complications, good weight and height (BMI), non-tobacco user, etc, you can probably apply for life insurance on your own without speaking to an agent, with no issue, and get the cheapest policy possible. (You can apply through our link. We work behind the scenes, only contacting you if we need more information or have a question on your application.)
Because of the "commoditization", carriers have been trying to position themselves in niches. One carrier might position itself as the "go-to" insurance carrier for type 2 diabetics. Another one might position itself with a simple, quick, and easy underwriting process (United Home Life is one). And, finally, many carriers have offered "living" benefits instead of the aforementioned plain, boring death benefits-only on their policies.
Nowadays, however, many life insurance carriers offer living benefits on their plans or as a rider. It's important to understand "what's under the hood" with these living benefits compared to other alternatives. You want to make sure you spend your money wisely as there are a lot of different options.
Before we get into all of that, let's discuss what living benefits really are.
What Are Living Benefits?
Life is full of disruptions, unplanned, and unfortunate situations. Living benefits can help with some of these disruptions.
The term "living benefits" simply means to utilize the death benefit before death. That is, you use it while you are alive. There are three common areas where the life insurance carrier allows you to use the death benefit before death:
(1) chronic care situations
(2) critical illnesses such as cancer and heart attacks
(3) terminal illness
The third area, terminal illness, has been available for some time through many carriers. The other two areas are relatively new to consumers although many carriers are now including these options on their policies, either automatically or through a rider.
If you were diagnosed with cancer, wouldn't you like to receive money to help you through your treatment? Of course you would. That's what living benefits do. You can use this money for whatever you want: your medical bills, pay the mortgage, child care, etc.
Are you wondering where the money comes from?  If you said, the death benefit, you are right. The advancement reduces your life insurance death benefit.  Every carrier analyzes your situation a bit differently. They will analyze the severity of your condition and make you an offer, in concert with the terms and provisions of your policy. The advancement is income tax free as you are advancing the death benefit early. It is important to note that you don't have to take the carrier's offer and let your life insurance benefit remain intact.
Description Of The Common Living Benefits
Here is a description of the common living benefits:
(1) chronic care – you can receive money to take care of your chronic care or custodial care needs. Usually, this means if you can't meet 2 of 6 activities of daily living or have a cognitive impairment. If this sounds like the definition of eligibility for long-term care, you are right. However, I must stress that the chronic care option is NOT long-term care insurance. This living benefit simply pays a lump sum benefit if you can't meet 2 of 6 ADLs or if you are cognitively impaired. Most carriers require the permanence of your condition or illness as well.
(2) critical illness – will pay a benefit if you are diagnosed with a covered illness such as cancer, heart attack, stroke, ALS, etc. You can then use this money for your insurance bills, doctor and hospital care, etc.
(3) terminal illness – if a doctor says you have fewer than 12 to 24 months to live, generally speaking, you can receive money for your use. You can use this money for your care, to take a vacation with your loved ones, or use it for anything you want.
Why You Need To Choose Life Insurance With Living Benefits Carefully
Here's a question for you. Are any two red apples the same?
Well, usually not. You have Red Delicious, Honey Crisp, or Gala among many other types of reds. You can also have different color apples such Granny Smith or Golden.
The same, I can say, can be said about living benefits.
You can add living benefits to term life insurance or permanent life insurance like guaranteed universal life insurance or an index universal life insurance. Some carriers have more value on their living benefits while others have less.
Also, carriers have differing definitions of living benefits. For example, one carrier may state that death benefit advancement for terminal illness requires a 12 month life expectancy while another requires 24 months. Additionally, some chronic care provisions state that the illness or condition requires permanence while others do not. Finally, while a majority of critical illness provisions cover cancer, heart, and stroke diagnoses, some other carriers include additional illnesses like paralysis, end stage renal disease, or ALS.
In the next couple of sections, we will discuss the different options and alternatives for life insurance with living benefits, including discussing advantages and disadvantages.
Should You Buy Term Life With Living Benefits Or Permanent Life Insurance?
In a perfect world, the answer is both. The world is no way perfect and neither is life.
Personally, I lean on the side of permanent life insurance with living benefits. Why? Because you want, at all possible, to have coverage well beyond into your 70s and your 80s. Remember, these types of life insurance with living benefits cover chronic care situations, too.
I'll be the first to admit and know first-hand; a cancer diagnosis, heart attack, or any other debilitating condition or situation can happen anytime. For example, while the average age for a man having a heart attack is 66, that is simply a statistic. That doesn't mean you will have one at 66, younger than 66, older than 66, or at all. A heart attack can happen anytime or never.
What if you purchased a term life insurance policy with living benefits, and then the term expires. When the level premiums on the term life insurance expire, so do your living benefits.  Unless, of course, you decide to annually renew your policy. (And, let's be honest, most people do not continue with term life insurance as the premiums substantially increase every year.)
You don't have any life insurance with living benefit coverage or any stand-alone critical illness insurance. Three years later, you suffer a heart attack. You then need short-term care for some help around the house. In this case, having a permanent life insurance plan with living benefits would have, likely (depending on the specifics within the policy), helped out.
This is why I generally lean more towards a permanent life insurance plan. Additionally, if you never need care (honestly, let's hope so), then your surviving loved ones and family have an income tax free death benefit.
Of course, there are many "What-Ifs". We can't tell our future. If we could, all of our lives would be easy. The best way to plan for these "what-ifs" is to determine your needs and how much you can afford.
Other Options For Life Insurance With Living Benefits
There are several options worth considering instead of living benefits on life insurance. The right solution depends on your needs and what you can afford. Consider these options instead of life insurance with living benefits:
(1) stand-alone critical illness plan
(2) a long-term care insurance policy
(3) disability insurance
If you see value in a long-term care insurance policy or an insurance policy that covers critical illnesses, you can buy these separately. While many regard a traditional long-term care insurance policy as "paying for insurance that you may not need", the likelihood is that you and/or your spouse may just need it. Many long-term care insurance policies go well beyond with benefits and value compared to a chronic care rider attached to a life insurance policy. Premiums have stabilized. Additionally, many states enact asset and estate protection if you have a qualified long-term care insurance policy. Moreover, premiums on qualified long-term care insurance plans are income tax deductible as well. Hybrid long-term care plans, asset-based long-term care plans, and life insurance with living benefits currently do not qualify or have income tax benefits.
Of course, a long-term care insurance is much more expensive than a life insurance policy with living benefits.
Most stand-alone critical illness insurance policies exist well beyond age 65 and can prove advantageous when you are older.
Which, brings us to an important point. If you are relatively young and can afford a permanent life insurance plan with living benefits, you have pretty much locked-in a low premium with nice benefit options in case you need critical illness or custodial care when you are much older.
Disability Insurance: An Overlooked Option
There are other options that may better serve your situation. Let's refocus on the living benefit offerings:
(1) critical illness
(2) chronic care
If you are struck with a critical illness such as cancer or in need of chronic care, chances are, likely, your situation is a disabling event. If you are in your working years, you will likely have to stop working. How will you pay your bills? Sure, if you have a living benefits rider, that helps. However, that can likely only go so far. What if you are diagnosed with Mulitple Scelrosis, an illness which nearly all carriers do not include in coverage on their living benefits? Or have an accident or injury and can't do your job? No life insurance with living benefits or critical illness insurance outright covers these situations (unless you meet their policy provisions as we described earlier).
Have you ever thought about a comprehensive disability insurance plan which will cover your income in case you can't work?
A well-structured disability insurance plan typically offers better coverage than a lump-sum living benefits rider. Depending on how your policy is structured, benefits can last for years, even for a partial disability. It is clearly overlooked, yet important insurance.
Conclusion
We believe life insurance with living benefits adds value and acts as a safety net for you and your family. However, there are other options which may be better in your situation. It is important that you analyze your situation and determine what you really need and can afford.
Remember, the right solution is the one that fits your needs and situation. Not someone else's.
We at My Family Life Insurance pride ourselves in serving our clients with their best interests first. It is the only way we know how. If you want to learn more about life insurance with living benefits, know your other options, or work with an agency that values you and your family, contact us. Or, use the form below.
Learn More
Interested in learning more about the information in this article? Fill out the form below and we will email you additional customer literature, explaining these options in more detail. We are here to help and work only in your best interest.