Updated On: by Laura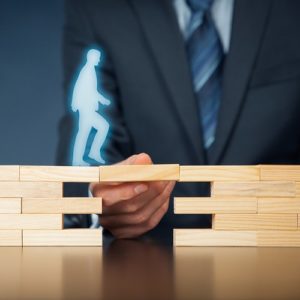 If you don't know what the phrase "living benefits" means in the context of life insurance, don't worry; we didn't either as it was new to us at one point, too. "Living benefits" are benefits available to you during your life, rather than at death (very obvious 🙂 ). This is rather paradoxical with term life insurance. As you are aware, term life insurance contains no cash value to utilize during life. It is simply to provide a death benefit to your beneficiaries in case of your unexpected death. Sure, you might have a few riders, but they are more for your death or disability rather than "living".
With the increase in critical illness diagnoses and the higher probability of long-term care services, several insurance carriers have added critical illness and long-term care (called chronic care) as riders to their base term life insurance policy. In most cases, this means that the insured can simply advance the death benefit early by some fixed and contractual percentage.
Example of a Living Benefit
For example, let's say you purchase a $500,000 term life policy and ten years later, you develop heart disease. Per your contract, you can advance up to 95% of the life insurance benefit for covered critical illnesses. You decide to advance 95% and receive $475,000 to help pay for the costs associated with the heart disease. Your term life death benefit is now $25,000, and your premium adjusts to reflect the revised premium.
These living benefit riders are like McDonald's asking if you want your Big Mac meal "supersized" 🙂
What Are The Advantages?
There are some advantages with these policies including, but not limited to:
Chronic, critical illness, terminal, and other riders packaged into one contract
Potentially simplified underwriting for the riders
Generally speaking, a lower cost for coverage compared to stand alone policies
If exercised, the price of your term insurance drops accordingly
And, The Disadvantages?
Coverage only lasts as long as the term is in force
Coverage might be limited. For example, chronic care isn't necessarily long-term care insurance
If a rider is exercised, your death benefit drops accordingly, limiting the potential death benefit for your heirs.
Chances are, if you need that advancement for critical illness or chronic care, you won't be insurable or you may be rated if you need to apply for life insurance again
Our Take
These policies with living benefit riders can be a nice option; however, we recommend treading carefully here. If you like these policies and if you need the life insurance – and most of you probably really need it – then we recommend purchasing an additional simple, term policy along with these living benefit policies so your beneficiaries are guaranteed a firm death benefit. Also, the term provides a limitation. What if your term expires at age 65, but you develop cancer at 68? Sure you could reapply at age 65, but are you healthy enough? A traditional critical illness policy won't have that limitation. There is a lot to consider – that's our point
If you do have concern for critical illness or long-term care, a stand-alone plan might be more beneficial and robust, even if these stand-alone policies cost a little bit more. All options need to be considered.
We hope that it is clear that at My Family Life Insurance, we are thinking about your situation in ways that you may not have. Certainly, these policies can add value and enhance your situation, but we won't allow you to purchase them if they don't make sense in your situation.
Feel free to reach out to us. Call, text, or email us. We will be happy to discuss your situation in more detail. We have helped many individuals and families in similar situations.