I guaranteed you've never heard of the LexisNexis Risk Classifier Score. Yet, it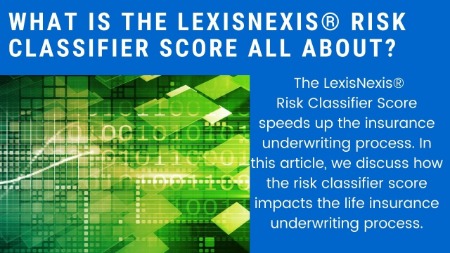 plays an important role in insurance.
John, this sounds like it belongs in outer space, you say.
Ha. No. The risk classifier score is simply a consumer report that many insurance companies use to assess risk. In fact, a majority of life insurance carriers use it during the underwriting process.
This is why you need to know more about it because it can make an impact on the insurance approval decision.
Continue reading What's The Life Insurance LexisNexis Risk Classifier Score Really About?