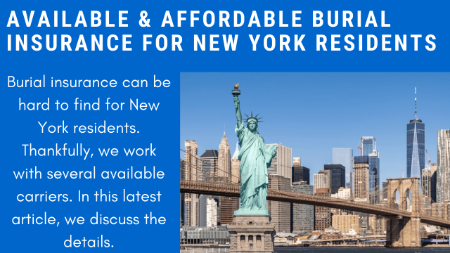 If you live in New York, you've probably had a hard time buying burial insurance or funeral insurance (i.e. life insurance policies with a small death benefit).
Am I right?
Yes, John. Carriers tell me they can't help me out.
Generally, that is true.
However, we work with several carriers that have burial insurance plans available for New York residents.
Continue reading Available And Affordable Burial Insurance Options For New York Residents | Burial & Funeral Insurance Can Be Hard To Find, But We Have Options For You!