Updated On: by My Family Life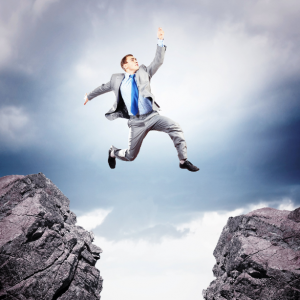 What is Gap Health Insurance? Nope. It is not clothing for health insurance carriers. It is insurance that will help pay for your out-of-pocket medical costs. Why is this important? If you have an ACA health insurance plan, or even a plan from your employer, you may realize that your out-of-pocket costs have risen dramatically in the last few years. In this article, we discuss gap health insurance and the best gap health insurance for families.
What Is Gap Health Insurance?
Also known as medical gap insurance or gap medical insurance, gap health insurance will pay for your out-of-pocket costs attributed to deductibles, copays, and coinsurance. It does not pay your health insurance premiums.
Why is Gap Health Insurance important? The graph in this Time-Money article shows why. Deductibles and coinsurance have risen dramatically over the last decade. Has your income risen that much, too? No, it has not. Today, with everything else going on, families are feeling the squeeze to pay for their health insurance.
That sounds great, John. But this sounds like insurance for my health insurance, you say. Yes, you can look at it that way. And, that is how we look at it. However, gap health insurance comes at a fraction of the cost compared to paying these out-of-pocket costs outright or for a more robust health insurance plan. I share a personal story below and example below.
It is important to note that gap health insurance is not major medical or complies with the Affordable Care Act. Gap health insurance is a supplemental policy.
Requirements For Gap Health Insurance
Generally speaking, you need a compliant ACA plan to purchase a gap health insurance plan. The reason why is that carriers do not want you to use this as your primary insurance. It is not solely health insurance; it supplements your health insurance policy by minimizing your out-of-pocket costs.
How Does Gap Health Insurance Works And Costs?
There are a few  types of gap health insurance. We discuss them below.
The first option gives you a pot of money, say $5,000, annually. You would then draw on this money to pay for any deductibles, copays, and coinsurance.
The next type pays per a scheduled benefit. It is similar to a hospital indemnity plan as we have discussed before
The third type combines a pot of money, but pays out for any accident, critical illness, or hospital confinement. For example, a $5,000 benefit will go towards any eligible accident, critical illness, or hospital expense.
You submit your out-of-pocket costs to the carrier, typically via an online submission. Alternatively, you can fax or mail your information. The carrier then pays back your eligible out-of-pocket costs.
The first type is usually the most expensive as it will pay whenever you have an eligible out-of-pocket cost. The cost of these plans is usually 40% of the benefit. For example, if you select a $3,000 benefit (i.e. pot of money), you can expect to pay around $1,200 annually or $100 per month.
The second is usually the least expensive as it is just like any hospital indemnity plan.
The third type is in between the first and second option. Expect to pay something a little higher. A family of 5 (parents and three children) can expect to pay around $70 per month for this type of policy with a $10,000 benefit.
A Personal Story
While you may think you don't need a gap health insurance plan, you can look no further to the rising deductibles and out-of-pocket costs. My family and I have a gap health insurance plan. We have a benefit amount that matches our family deductible. Over the last few years, we exceeded this deductible amount. By selecting a gap health insurance plan, we paid a fraction of the cost to reimburse us for our out-of-pocket costs.
These plans make a lot of sense if you reach or exceed your deductible every year.
How To Determine How Much Coverage You Need
There is some legwork needed on your part. As I did for my family, you need to review your out-of-pocket costs over the last few years. You can easily do this by reviewing your out-of-pocket costs through your carrier's online member portal.
These plans can work well with your bronze and silver plans. You may, overall, save a significant amount of money while having "gold" coverage. Let's compare using an example.
Example
You have a choice of an ACA compliant Gold plan versus a Bronze plan. The Gold plan costs $2,500 per month with a $2,000 family deductible and the Bronze Plan costs $1,300 with a $6,000 family deductible.
Right off the bat, by choosing the Bronze plan, you will save $1,200 per month or $14,400 per year. Of course, this amount is offset by $4,000 in extra deductible costs, not to mention higher cost sharing for the Bronze plan.
Your net savings is $10,400 excluding any copay and coinsurance costs.
That is good, but you can potentially save more. A $6,000 gap health insurance plan cost about $200 per month (depending on the state). That will bring your total premiums to $1,500 per month. You'll save $1,000 per month or $12,000 on premiums alone. If you exceed your deductible, you will save an additional $6,000 for a total of $18,000.
Underwriting Gap Health Insurance
Yes, you need to go through underwriting. Usually, the underwriting is health based questions. You can't have any significant health conditions such as COPD, insulin-dependent diabetes, cancer, or drug use.
Appying for gap health insurance is relatively easy. Most carriers have an online application portal where you can apply.
Additionally, you can enroll in a gap health insurance plan year round.
Who Is It Not Good For
Frankly, not everyone needs this type of insurance. These plans work well for many families who want to save money, but may not work for the following. You:
self insure
have significant savings
are eligible for subsidies
If you fall into these categories, then a gap health insurance plan probably isn't right for you.
Best Gap Health Insurance For Families
There are a couple of carriers we like to work with. The first is Philadelphia American. They have the "pot of money" concept. They will reimburse 100% of eligible inpatient / hospital out-of-pocket costs and 50% of outpatient/doctor visit costs. Reimbursement is rather simple. You just submit your explanation of benefits or other documentation showing your out-of-pocket responsibility.
The next one is Manhattan Life. They have an indemnity-type plan which will pay for certain inpatient and outpatient services. The plan is very affordable.
Additionally, there are many accident plans and critical illness plans that operate as gap health insurance.
Between Philadelphia American's plan or Manhattan's, you will have peace of mind knowing you are covered in case of significant out of pocket costs.
Conclusion
With the rising deductibles, copays, and coinsurance on nearly all ACA health insurance, we feel a gap health insurance plan can help families save money. Are these plans right for you? Contact us or use the form below for our help. We only work in your best interest for you and your family. With your help, we will analyze your situation and determine if a gap health insurance plan is right for you. If not, then we will offer alternatives. It is that simple.