Affordable Burial Insurance For People With Vascular Disease
Updated: August 22, 2018 at 10:20 am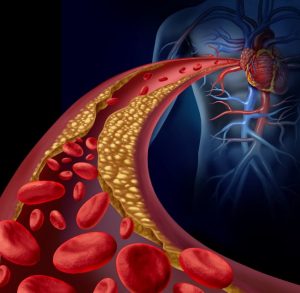 Do you have vascular disease? Many people do. According to Johns Hopkins, roughly 84 million Americans have some form of vascular disease, including cardiovascular disease, peripheral arterial disease, and peripheral vascular disease. Now, knowing this, do you have burial insurance? No? Why not? I understand. You think you are uninsurable. Unfortunately, many people living with vascular disease believe they are rated or uninsurable due to their condition. That is simply not true. In this article, we discuss burial insurance underwriting and affordable burial insurance for people with vascular disease.
Burial Insurance Underwriting
Before we get into burial insurance for people with vascular disease, let's talk about underwriting. Underwriting for burial insurance is much different than that for term life insurance, IUL, and even whole life insurance. The underwriting for these types of insurance is going to want to know the severity of your vascular disease. They will want to see your doctor's records. They may want to see the results of certain tests describing the magnitude of your vascular disease. Carriers want to know if you have any other underlying health issues, including hypertension, obesity, and depression. (If you have vascular disease and need term life insurance, whole life, or an IUL, contact us, and we will discuss the steps and process with you.)
With burial insurance, underwriting is different. The carrier doesn't care about all of the fine details. They don't want your doctor's records or any of the other stuff. The health questions are all "yes or no". They just want to know if you have vascular disease or not. The question could be as simple as, "in the past 2 years have you been diagnosed, treated, or prescribed medicine for vascular disease?" Or, the questions could vary, such as, "in the past two years, have you had, been told you have, treated for, prescribed medication for, or had surgery for circulation or blood clots in the legs or to the heart or brain?"
More On Underwriting
Just about all of the burial insurance and final expense carriers ask about vascular disease, or some form of it, on their applications. The reason, as we mentioned, is simple: about 1 out of 3 deaths here in the US is due to cardiovascular disease. Vascular disease encompasses other conditions as well, such as cardiovascular disease (vascular disease of the heart itself), angina, angioplasty, stent placement, atherosclerosis, high blood pressure, and stroke.
Your diagnosis date of vascular disease (and any other health condition) define the underwriting differences among carriers. We introduce some real questions next so you can see the differences. Moreover, if you have any other health conditions stemming from vascular disease, you will have to meet the underwriting guidelines on those conditions as well.
Just Yes Or No
As we mentioned, burial insurance underwriting is a simple "yes/no" application. Some carriers then follow the application with a phone interview. We prefer the ones that don't when possible. After that, a coverage determination usually is instantaneous or a couple of days thereafter.
If the carrier doesn't ask the question regarding your specific condition, likely they ignore it (along with the prescription drug history). To give you an idea, here are 4 questions on 4 real, separate burial insurance applications that ask about vascular disease:
(1) in the past 12 months, have you had or advised to have circulation surgery?
(2) have you ever received care or treatment for, or been advised by a physician to seek treatment for,  Peripheral Vascular Disease (PVD or PAD)?
(3) in the past 2 years have you had, been told you have, been treated for, or been prescribed medication or had surgery for circulation or blood clot problems in the legs or to the heart or brain?
(4) in the past 2 years, other than for preventative, maintenance, or risk lowering medication prescribed, have you been diagnosed or treated for heart or circulatory disorder (except controlled hypertension) or stroke?
As you read these, can you say "yes" or "no"? These are real questions about vascular disease.
Example Using The Questions
Let's present an example to make this clear. Three years ago, you were diagnosed with vascular disease. You had no surgery. You take a cholesterol medication for preventative measures.  In this case, questions 2 and 3 are "yes"; we would stay away from those carriers and focus on the carriers in #1 and #4.
That sounds, great, John, you say. But, I am sure the carriers in questions 1 and 4 will charge me a lot because I have vascular disease, right?
Well, probably not. For a male, age 65, looking for $15,000 of burial insurance, the carrier in question #1 charges $79 per month and the carrier question #4 charges $82 per month for level benefits. So, to answer your question, likely not, assuming you don't have other significant health conditions.
Let's change the facts a bit. Let's say your doctor inserts a stent 12 months ago. That is circulatory surgery. (Moreover, it could also indicate heart disease, and if so, you would need to answers around heart disease). In all cases, you can say "yes". Absent of other carriers, a guaranteed issue life insurance policy is likely your only option.
Burial Insurance Application Process
Carriers will run your background through a few different databases to make sure what you say on the application matches to your records. One database is the MIB. The MIB looks at your insurance application history. It can see when you applied for insurance in the last few years. If you applied to several life insurance carriers, the carrier will want to know why. It will also raise any red flags if what you said on your application does not match to any previously released information, through your application history.
They will also look at your prescription drug history. Carriers can see all of that (even the ones I personally take). If an answer to an application question does not match a prescription drug you take, that will be a red flag.
That's why a majority of the carriers conducts phone interviews with an underwriter. They look all of that stuff up while on the phone with you. The interview usually lasts 10 minutes, sometimes less, sometimes more. An underwriter conducts the interview and will either approve or modify on the spot or a couple of days.
Remember that lying on a life insurance application constitutes fraud. Obviously, fraud is a bad thing. There is no need to lie. We will find you the lowest cost policy for your situation, which we discuss next.
Just to recap, in terms of a burial insurance policy, if the application doesn't ask about your condition (in this case, vascular disease), likely the carrier disregards the condition. This holds true even if you take prescription medication for your condition.
Types of Burial Insurance For People With Vascular Disease
There are a few types of burial insurance for people with vascular disease. We will help you make sense of them.
The first one is called level benefit. This means the death benefit has "day 1" coverage. Level benefit coverage is what we want. It is also, generally, the least expensive burial insurance option. Let's say Jim applies for $20,000 burial insurance. The carrier approves him with level benefit coverage. Six months later, Jim, unfortunately, dies suddenly.  Jim's beneficiary will receive the $20,000 to help pay for Jim's funeral costs.
The second one is called graded benefit. Think of this as a "waiting period" for death benefit coverage. Depending on the carrier, the waiting period could be 2 years or 3 years. If you die within the waiting period, the carrier usually reimburses your premiums plus interest to your beneficiary.
An example will make this clear. Let's use the same example, except the carrier approves Jim for graded benefit coverage. The graded death benefit is 2 years. Should Jim die of natural or sickness within2-year year timeframe, the carrier will reimburse his beneficiary the premiums plus 10% interest. If Jim dies year 3 and after, the full death benefit paid to his beneficiary. One caveat: beneficiaries receive the full death benefit if death by accident.
Unfortunately, Jim unexpectedly dies by sickness 6 months later. His beneficiary receives the premiums back plus 10%.
People with many health complications usually end up with graded benefit coverage. It is, by no means, bad. However, we aim to find level benefit coverage when possible. Level benefit coverage usually means the lowest cost for you.
Other Types Of Burial Insurance For People With Vascular Disease
There are a couple more types of burial insurance for people with vascular disease.
If you can't obtain level benefit or graded benefit, there is guaranteed-issue coverage available. This means just as it sounds: you automatically receive coverage. Just fill out an application and answer a few non-health questions. The carrier does not run your background through the MIB or prescription drug history.
Guaranteed-issue coverage contains a graded death benefit, usually 2 years. We work with a few different guaranteed-issue carriers. Sometimes, the cost of the guaranteed-issue insurance coverage is less than that of a traditional graded benefit policy. If that's the case, it makes sense to apply for the guaranteed-issue coverage and not waste your time with a traditional graded benefit policy.
We also utilize a funeral trust. Funeral trusts pay the death benefit directly to the funeral home. They also protect your policy from the Medicaid spend-down process. That is right. Whole life insurance, including burial insurance in most cases, is a spendable asset for Medicaid since it contains cash. That means if you need to go into a nursing home, Medicaid will force you to terminate your life insurance policy and use the cash for your nursing home care. If that happens, you have lost the initial intention of the life insurance.
We don't let our clients get to that point. We expedite the transfer of the cash in your burial insurance policy into the funeral trust, where it will be protected.  Contact us to learn more.
Affordable Burial Insurance For People With Vascular Disease
Now that you know the types of burial insurance available to you, which type do you think we will choose? That's right. The one with the lowest cost and that best fits your situation. People with vascular disease can obtain level death benefit coverage. Vascular disease by itself is not an uninsurable condition. However, there may be other health conditions that affect your approval.  If you are overweight, have heart disease, stent or angioplasty, or had a heart attack in addition to vascular disease, the chances of a level death benefit coverage are lower.
That is where we come in. We have helped people with vascular disease AND some other health conditions obtain proper coverage, usually at level death benefit coverage. However, any recent diagnoses lowers your chance of level death benefit coverage.
There is no reason that you have to pay an arm and a leg for burial insurance if you have vascular disease. Even if you have additional health complications, we can likely find a policy that will meet your needs and budget.
Conclusion
We hope you found this article informative. You can obtain burial insurance if you have vascular disease. Are you ready to find out what you are eligible for? Feel free to contact us or use the form below. We work with many carriers in the burial insurance area and know we can find the right coverage for you. As with everything we do, we work with your best interests at all times. That means if there is a better option for you than what we can provide, we will help put you in touch with someone who can.
Learn More
Interested in learning more about the information in this article? Fill out the form below and we will email you additional customer literature, explaining these options in more detail. We are here to help and work only in your best interest.