Understanding Your Long-Term Care Insurance Options | Likely Care Is In Your Future
Updated: March 21, 2020 at 5:26 pm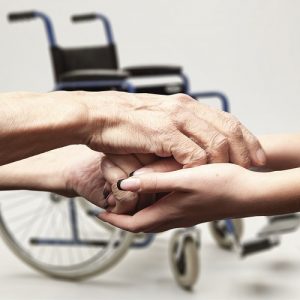 Deciding on options for long-term care insurance have typically been filed under "head in the sand" by most families and individuals.
If you are like most people, age 50 or older, you probably have thought about long-term care. However, you delay the decision to protect yourself and your family. Usually, the decision to learn more about long-term care insurance and the various options happens when you experience a defining and stressful moment. What are these moments?
You or your spouse receive an Alzheimer's diagnosis.
Or your parents or in-laws need long-term care and are looking for help from you!
No longer is long-term care becoming an "if" you need it. Look at your parents, friends, and the fact that we are living longer. Long-term care is becoming a "when" you need it.
How will you pay? What is your plan?
In this article, we will discuss your long-term care insurance options. Specifically, we discuss:
What Is Long-Term Care Insurance?
Who Does Not Pay For Long-Term Care
What Are Your Long-Term Care Insurance Options?
The Myths of Not Needing Long-Term Care Insurance
In our opinion, four major myths exist. Here they are below.
The first myth, that you won't need it, is just a false statement. If you are in great health now, you have no idea how you will be in 10 or 20 years. If you have this thinking, it is now time to stop. Remove this thinking now. Focus on the fact that you and your spouse will probably need some type of long-term care in the future. You will save yourself, your family, and your heirs time, stress, and money if you address your needs now. In fact, the Department of Health and Human Services estimated that 7 out of 10 Americans will need some type of long-term care in their future.  This isn't some made up statistic.  I am sure you will all agree the Department is not in the business of creating panic to sell long-term care policies. Rather, they are out to educate.
I have family and friends who will take care of me, you think, so I am all set. Here is myth #2: assuming people will be around to help you. Sure, you have family members or friends who may be able to take care of you if you need long-term care services. We all do. Did you ask them that? Are they willing up to give up their own time, money, livelihood, and family to take care of you? What if you need round the clock care? Or, if you need more help than your spouse, family member, or friend can provide? Assuming someone will be there to take care of you is false and can have a major, negative family and financial impact.
The Myths Keep Coming…
But, John, I don't need to worry. I have Medicare, you say. Here is myth #3: thinking Medicare will pay for long-term care services. That is great. You are aware that Medicare won't cover a long-term care event, right? Medicare will assist with skilled nursing care for 100 days after a 3 day stay in a hospital. After those 100 days, all costs are on you. How will you pay? Essentially, anything with a value can be used to pay for this care. This includes your home, retirement savings, general savings, anything. Is this what you want? We didn't think so, either.
I only have moderate assets, you say, so I don't need long-term care insurance. This brings us to myth #4: even with moderate assets, you might need it. If you are poor and destitute, then long-term care insurance is probably not for you. Even middle-income families could need it. The decision to purchase long-term care insurance boils down to:
do you intend to pass down the assets (including a home) to your heirs?
do you intend to keep some of these assets for your enjoyment?
If the answer is "yes," you probably need some level of long-term care. If your answer is "no," feel free to use your money for long-term care services until you qualify for Medicaid.
There are several more myths, but the above are the most common. Do these strike a chord? They should. It is time to start talking about long-term care and analyzing your long-term care options. Next, we will discuss those long-term care options.
Several Long-Term Care Options
It is clear that nearly all of us will need some type of long-term care services in our futures. When you think of long-term care, you probably think of a smelly and cold nursing home. Contrary to what you think, most long-term care services can take place in the home. Does that make you feel better, knowing that you have a good chance to remain in your home? Here are the different long-term care options.
(1) self-fund care – this can be a viable option for the wealthy, but it is an option for everyone nonetheless. If you want to self-fund care, and both you and your spouse end up needing long-term care services, plan to spend $500,000 of your assets or more. If you have moderate assets and wish to self-fund, expect to qualify for Medicaid (in its current state) at some point. When you officially become destitute, Medicaid will be primary payer. Be wary of state recapture provisions to pay Medicaid back. That means your house and other assets can be used to pay your long-term care services.
(2) a traditional long-term care insurance policy – I personally believe this is the best type of insurance to mitigate the risks of long-term care services. There are many robust benefits including a cost of inflation benefit. Shared benefits among spouses are typical. So, if both you and your spouse purchase 3 years worth of long-term care services, in total you have 6 years to share between both of you. Premiums are tax deductible up to certain limits. Most states have partnership provisions protecting your assets as well.
Additional Long-Term Care Options
(3) A hybrid life insurance policy or annuity – These products utilize life insurance or an annuity with a long-term care rider. They are not as robust as traditional long-term care policy, but they don't have the "use it or lose it" stigma as with a traditional long-term care policy.
(4) short-term care insurance – about half of long-term care services are for less than a year. A short-term care insurance will pay for these services of less than one year. Not all states recognize short-term care, so you need to check with your state. These policies are usually less expensive. Moreover, even those who were declined for traditional LTC policy may qualify for short-term care insurance.
(5) Medicaid – I like to call Medicaid the payer of last resort, and it really is. Once you have spent down your assets to your state's asset level, you qualify for long-term care services through Medicaid. If that makes you feel good, know that you won't have much assets or your spouse to live off. Additionally, there are state recapture rules, which means Medicaid will place a claim on your non-countable assets upon your death. If you don't have a lot of assets, Medicaid is probably the best solution.
Likewise, those who set up an irrevocable trust, retitling most of their assets into the trust will essentially have Medicaid pay for long-term care services.
Note – the government is aware of the constraints on Medicaid. Moreover, you have probably heard about President Trump's plan to remove some of Medicaid's services. This is an area to pay particular attention to – democrat or republican. Expect future changes with Medicaid. Your future long-term care options here might be limited.
Conclusion
There is a real need for long-term care services in your future. Maybe not you, but probably your spouse. Start to have the discussion. Understand the long-term care options. Know the advantages and disadvantages of each option. Reach out to us if you need assistance. Whatever you do, don't stick your head in the sand and hope for the best. Hoping is not planning.
Feel free to fill out the the contact form below, and we will email you additional customer literature, explaining these options in more detail. We are here to help and work only in your best interest.