Updated On: by Laura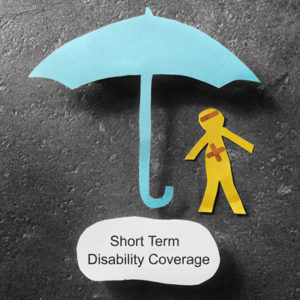 You surely have heard of long-term care insurance. Anywhere you read or hear, someone is talking about the need for long-term care, the associated effort that comes with self-insurance or caring for someone in need, the need for some type of insurance, and how expensive the insurance can be. All of that stress can make someone stuck and not progress to a better situation.
What Is Short-Term Care Insurance?
Enter short-term care insurance. Short-term care insurance is very similar to its long-term care cousin. It will cover costs associated with:
home health care
assisted living costs/facilities
skilled nursing home costs
adult day care/hospice care
Benefits vary by carrier, but short-term care insurance essentially covers similar costs as long-term care insurance.
How Long Do Benefits Last?
While long-term care benefits can last 2 years or more, depending on your selection, short-term care benefits typically last up to 1 year. Worried you won't have coverage? You should know that almost half of claims are for 1 year or less. Moreover, if you are worried about costs lasting beyond a year, we developed a strategy that can save you money if needs last beyond a year.
What Is Underwriting Like?
Underwriting is generally easier than long-term care insurance underwriting. Usually, there are no medical exams to take and no cognitive screening. In many cases, people who were declined for long-term care insurance have had success in obtaining short-term care coverage.
No different than applicants for long-term care, short-term insurance applicants tend to be in their 50s and beyond into retirement age.
Other Facts
These policies pay in addition to Medicare (remember, Medicare does not cover long-term care). A long-term care policy and Medicare cannot be used at the same time.
Rates are not gender based as they are with long-term care insurance.
Benefit amounts can range from $100 per day to $200 per day.
0 day deductible/elimination period. Contrast with long-term care which is typically sold with a 90 day deductible/elimination period.
Typically people up to age 90 are eligible.
Depending on the state and the coverage selected, a person could save over 50% compared to a comparable long-term care quote.
Who Could Use It?
Short-term care insurance works well for someone who:
was declined from traditional long-term care insurance
wants a less expensive option
waited too long to purchase home health, assisted living, or nursing home care
wants to cover the elimination period of long-term care
is comfortable with taking the risk of being in a long-term care situation beyond a year(almost 50% of long-term claims are 1 year or less)
We at My Family Life Insurance can help determine if this insurance is a viable alternative to a long-term care insurance policy. Feel free to call, text, email, or use our contact form to get in touch with us. We will be happy to help.