Updated On: by Laura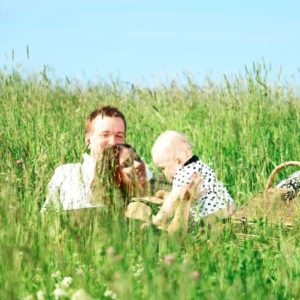 Can I obtain life insurance if I have HIV? The short answer – yes.
The life insurance industry is changing for the better. Some insurers are not only adjusting policy premiums through monitored healthy ways (like fit bit), but also opening or expanding insurance coverage opportunities to impaired health conditions such as type 1 diabetes. These coverage options are greater today thanks impart to technology, advances in health care, and people generally living longer with these conditions. The Huffington Post even reported that young Americans living with HIV have a great chance of living into their 70s.
What Are The Options?
People living with HIV are also receiving coverage consideration from insurance carriers, specifically life insurance carriers. According to the CDC, there are currently 1.2 million Americans living with HIV, with 50,000 new cases each year. Ten years ago, these people would never have been able to secure life insurance. With recent medical and technological advancements, a few insurers have relaxed their coverage standards for people who have HIV.
At the time of this writing, there are only a select few carriers offering life insurance to those people living with HIV. Carriers will still issue coverage at a rating. Chances are, however, that the cost and coverage will be much better than applying for a guaranteed issue policy (please read on below). It is our opinion at My Family Life Insurance that as medicine advances in this area, more carriers will start to offer and expand coverage.
The Details
The main carrier that is offering life insurance for people with HIV is Prudential. Prudential is working in partnership with Aequalis, a financial organization, to bring insurance and financial services to people living with HIV and AIDS.  Currently, Prudential is offering a couple of term life insurance options with traditional underwriting along with a couple of simplified/instant life insurance products. Death benefits are available up to $4,000,000 and some policies include terminal illness riders.
According to Aequalis' website, eligibility parameters include (not a full list):
Applicants between ages 30 and 65
More than 1 year since HIV diagnosis
Lowest ever recorded CD4 greater than 200
If being treated, greater than 6 months since current Antiretroviral Therapy (ART) initiated
Again, the above is not a full list. It is best to consult their website for the latest information.
The Alternatives
There are several alternatives if individual life insurance is not possible or viable for you right now. These alternative include, but are not limited to:
Enrolling in your company's life insurance program, if any. Most life insurance policies issued through your employer are underwritten on a group basis. Essentially, that means the coverage is guaranteed and the rates are better – probably in the standard rating range. A disadvantage is that, depending on your company's plan, you could be allowed coverage from 1X salary to up to 3X of salary. That really isn't much.
Applying for group life insurance yourself. If you are a business owner, you could apply for group term life insurance. The level of death benefit coverage depends on your company size. However, you will need at least 2 employees to obtain some level of guaranteed-issue coverage.
Obtaining guaranteed issue insurance. While guaranteed issue policies have death benefit limitations, they are an option; however, some policies do have a knockout question of HIV or other conditions. It is best to consult us so we can direct you to the right policy.
Applying for accident insurance. These policies will pay a benefit upon a covered accident, like a torn rotator cuff while playing baseball. They do provide a death benefit upon accidental death.
We hope this article provided education of life insurance coverage options for you and your family. At My Family Life, we work doggedly to match the right insurance for you and your situation, even if it takes months to go through the process of doing so. Ensuring you and your family have the right coverage is our first and only priority. Feel free to call, text, or email us. We would be happy to help you.