Affordable Health Insurance For Maine Residents
Updated: December 22, 2019 at 7:06 am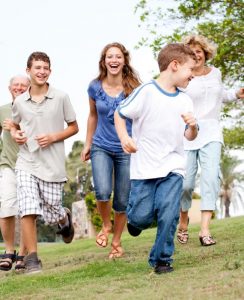 It's no secret that the cost of health insurance has been increasing at a rapid rate. After your mortgage or rent, what's your next largest cost? I bet it is your health insurance and medical costs. Do you feel financially squeezed sometimes about that? Sure, you do. Health insurance in Maine is expensive! What if I said you could cut your health insurance by up to 50%? In other words, if your health insurance costs up to $2,000 each month, you might be able to save $1,000 each month. What could you do with an extra $12,000 annually? I bet a lot! Affordable health insurance is possible! The key to affordability, as we discuss further, is how you approach your health insurance. If you are ready to save money on your health insurance, then please read on. In this article, we discuss an affordable health insurance plan for Maine residents.
Current ACA Health Insurance Options For Maine Residents
Maine residents can purchase health insurance on the exchange, through www.healthcare.gov. The offerings here must meet the provisions of the Affordable Care Act  (ACA). While the ACA is not the subject of this article, do you need the provisions of the ACA? If you don't, then you probably don't need an ACA health insurance plan.
ACA health insurance plans are costly because of these provisions, which include:
(1) coverage for pre-existing conditions
(2) pregnancy and maternity costs
(3) prescription drug coverage
(4) preventative care services (known as the minimum essential coverage)
(5) subsidies for people and families who do not meet minimum federal poverty guidelines
Health insurance plans on the Maine exchange include:
Harvard Pilgrim Healthcare plans
Anthem Blue Cross Blue Shield
Community Health Options
These are all very solid and quality carriers. However, if you don't need the protective provisions of the ACA, then you can save some serious cash and still have great coverage.
Additionally, if you don't qualify for the ACA subsidy, you probably don't need this coverage, either.
Let's talk about the affordable health insurance alternative we like for Maine residents next.
Affordable Health Insurance For Maine Residents
The first thing I'll say is that this insurance is not the traditional health insurance that you are used to. In other words, there is no:
(1) deductible, if you choose
(2) coinsurance
(3) copay
None of that 80/20 coinsurance stuff you have to worry about.
In fact, providers will tell you this "is not insurance". Trust us; it is. However, as we said earlier, the insurance takes a different approach compared to a traditional major medical policy.
That's great, John, you say. Then what is this?
Well, these are known as fixed benefit indemnity plans.
In essence, these plans pay you – or your provider or hospital – a fixed dollar benefit based on the service or procedure.
These plans are not traditional health insurance that you know. Moreover, they do not qualify as ACA health insurance.
But, they are affordable and flexible alternatives for people looking to maintain quality health insurance at a lower premium.
Here's an easy example that shows how this works. You go to the doctor for a checkup. The plan pays you $75 for that visit. If the doctor charges $200, then your out-of-pocket expense is $125.
Let's say your doctor charges $100 for the visit, well then your out-of-pocket expense is $25.
Do you see how that works? It is pretty simple.
Well, John. I have to pay, you say.
You'll have a net expense. However, remember. With an ACA plan, likely that the visit is charged to your deductible first. So, you'll pay a lot more.
That sounds great, John, but what if I am in the hospital?
It works the same. It pays a hospital admission benefit along with a daily hospital amount. Let's say you are in the hospital for 3 days. The daily hospital benefit is $4,000. The plan pays $12,000 for those 3 days. Additionally, the plan pays for other covered services as well.
Let's discuss the particulars of this plan in more detail. It'll make more sense. Moreover, we provide clear examples further of how this plan works.
Health Saver Plus Gold Fixed Benefit Plan
The name of this plan is the Health Saver Plus Gold from Philadelphia American. Philadelphia American has been in the alternative health insurance market for almost 100 years. They offer various types of alternative and supplemental health insurance for consumers, all designed for people to manage their out-of-pocket costs medical and health costs better.
We've included a copy of the Health Saver Plus Gold brochure for your review.
The plan contains a $5,000,000 lifetime benefit for your health care. Think of it as a bucket of money available to you.
The Health Saver Plus Gold is strong with inpatient hospitalization benefits and is chock-full of outpatient benefits such as doctor visits, diagnostics, and even in-office surgical procedures.
Additionally, the plan uses the PHCS MultiPlan Limited Benefit network. Never heard of it? It is one of the largest doctor and provider networks in the country. So, let's use that doctor example again. You go to the doctor. She is not in the PHCS MultiPlan Limited Benefit network. The visit cost $200. The plan reimburses $75. Your net expense is $125.
Let's say she is in the PHCS network. Instead of her normal rate of $200, PHCS discounts her rate to $100 (the same methodology as any other carrier). You receive $75. Your net expense is $25.
See how this works?
The plan pays a fixed benefit to you based on a covered event. It's that simple.
If you are thinking that this plan gives you a lot of flexibility, you are right. It does. Flexibility is a double-edged sword, however. If you don't plan your medical costs and act vigilantly with your needs, this plan is not for you. We will discuss this flexibility and other benefits further in the article.
Value-Added Benefits with the Gold Saver Health Plus
The Health Saver Plus Gold comes with 4 key value-added benefits at no additional cost.
First, the plan comes with a prescription discount drug card. You may be thinking, "John, I need prescription insurance. Not a discount card." Well, from what I can see, a discount program can work just as well as an insurance program. The plan uses the popular ScriptSave program. The program allows you to locate the lowest priced medication in your area. If you need an antibiotic filled, you can search the pharmacy offering the lowest price for that antibiotic.
Additionally, the plan offers teleadoc. Just how it sounds, health care is going online. Teleadoc allows you to contact a US-based, board-certified doctor via phone or teleconference for basic healthcare needs. Let's say your son or daughter is feeling ill during the night. Don't bother with an expensive trip to the ER or Urgent Care. Use teladoc. The doctor will even write a prescription if needed.
Would you like a person in your corner advocating on your behalf? Who wouldn't? The next benefit is a patient advocacy service through the Karis group. This group helps you in a multitude of ways including:
(1) negotiating high and unforeseen medical expenses on your behalf – like having your own billing coordinator in your corner
(2) reviewing the lowest-cost providers in your area, thereby minimizing your out-of-pocket expenses
How great is that? You have someone in your corner, helping you with your medical and health care situation when you need it. Does your healthcare insurance offer that? Right, they don't.
Finally, as we discussed earlier, you can utilize the PHCS MultiPlan Limited Benefit network, one of the largest in the nation, for service discounts.
Optional Benefits That Fill The "Holes"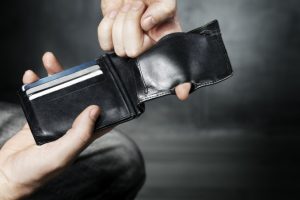 There are gaps or holes in every health insurance plan. Look at your own plan. You have a deductible, likely expensive, hole. You might have other holes, such as limited coverage for critical illnesses, trips to the ER, etc. Sure, your insurance covers these holes. Yet, you will have likely a large "hole" to fill. In other words, you may have a costly medical bill.
The Health Saver Plus Gold is no different. Yes, it covers a lot, but there are still holes in the coverage. You will want to add extra protection. Don't worry; these additional coverages are still less expensive compared to a traditional ACA plan.
We will talk about 4 optional and additional benefits to plug the "holes" and maximize your health care needs. These optional insurances include critical illness, accident insurance, preventative care, and gap health insurance.
Critical Illness Insurance
Did you know that over 85 million Americans live with some kind of cardiovascular condition? This condition includes the after-effects of a heart attack and stroke. Moreover, 1 in 2 men during their lifetime receive the news that they have cancer. Additionally, dealing with these illnesses and conditions is costly. One report in the Chicago Tribune cites that cancer patients are twice as likely to declare bankruptcy. This unfortunate situation is simply due to the high cost of treatment wrecks a family's finances.
Would you agree with me that dealing with cancer or some other health condition is a pretty big "hole"? That's what critical illness insurance is for. Critical illness insurance pays you a lump sum benefit upon diagnosis of a critical illness such as cancer or ALS. For example, let's say you have a $100,000 critical illness insurance policy. Two years later, a doctor confirms you have cancer. In this example, the plan pays $100,000 to you. You can use the money for whatever you want. You can spend the money on healthcare bills, save it, or use it for other needs. Other plans include coverage for treatments.
No matter which type you select, check out the critical illness insurance plans we like the most.
Accident Insurance
According to the CDC, almost 146 million people visited the ER in 2016. Let's assume these 146 million people have a deductible. Talk about A LOT of money spent! Yikes!  According to a CNN/Health Care Cost Institute report, The average American spends roughly $2,000 on ER visits. Wow!
You can easily mitigate this expense with an affordable accident insurance plan. There are a couple of options for accident insurance. One option is a "bucket of money" approach which coordinates with Health Saver Plus Gold. Let's say you have to go to urgent care for a broken arm. Health Saver Plus Gold, assuming no in-network adjustments, would pay $640 (level 3) + the RBRVS amount for a broken arm. Let's say that all totals $3,000. The cost of your ER visit and broken arm repair is $5,000. You have a $2,000 net expense. The bucket of money option pays the remaining $2,000. Nice!
Another type simply pays a fixed benefit for the broken arm. Maybe, you will receive $250 for the ER visit, $200 for the imaging, $1,000 for the broken arm, and $100 for a follow-up doctor visit. Any remaining balance, you pay out-of-pocket. Any money left over, you keep.
Either way, accident insurance is pretty affordable for you and your family. It is why we believe accident insurance is worth the money in tandem with any health insurance plan.
Preventative Care Insurance
The Health Saver Plus Gold covers preventative care, but up to a point. Preventative care insurance is extremely important.  Many preventative care plans cover the minimum essential coverage needs as defined by the Affordable Care Act. MEC plans, as they are typically called, cover:
*vaccinations including flu shots
*maternity/pregnancy visits and well-baby visits
*screenings, such as mammograms and for other conditions like cancer and diabetes
The plan we like offers several different options. Additionally, one of the options contains a doctor network. How does this might work? Let's say you go to a doctor in the MEC network. The normal visit cost is $200. By going to a doctor in the MEC network, you pay only a $25 copay. In turn, you submit a claim to Philadelphia American. They send you a check for
Gap Health Insurance
Gap health insurance is another type of fixed benefit plan. It pays you money that you can use for remaining medical costs, copays, etc. You can use the money for whatever you want.
These plans are sometimes known as hospital indemnity insurance plans. Names are used interchangeably. There are some differences, though.
Gap health insurance is usually a simple plan that pays a lump sum for any hospitalization admittance as well as for any outpatient surgery. Hospital indemnity insurance, however, has more detail and benefits. The Health Saver Plus Gold is a type of hospital indemnity insurance. However, it contains so many more benefits.
The gap health insurance we like is simple and affordable. Check out the gap health insurance we like for families.
Cost Comparison With The Maine ACA Plans
It's the $1,000,000 question. This sounds good, John, you say.  How affordable is this alternative health insurance for Maine residents like me? Health insurance can be pretty expensive here in Maine.
You can save a lot. A Maine resident with the Health Saver Plus Gold coupled with the optional insurances can save a huge amount of money, essentially free of deductibles. We've created a chart below comparing the Health Saver Plus Gold with optional insurance to the Gold ACA plans. Keep in mind, with the Gold ACA plans, you still have to pay deductibles, copays, and coinsurance.
These are sample rates below for a 30-year-old couple, 40-year-old couple, and 50-year-old couple with 2 kids. The average deductible is $1,600 with an out-of-pocket maximum of $5,000.
The Philadelphia American has, essentially, no deductible (that is right, $0). The critical illness plan pays up to $500,000 on critical illness diagnosis (wow!). The accident plan pays an additional benefit for any accidental injuries.  The MEC plan includes doctor coverage, if you wish. Finally, the gap health insurance plan pays a $5,000 lump sum for any inpatient hospitalization.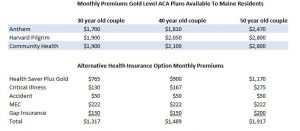 Are you in shock with these alternative health insurance premiums?
This is why we believe Maine residents have affordable health insurance alternatives other than ACA plans. (Or, even group employer plans, for that matter.)
Note that you can modify the alternative health insurance any way you want. Do you want to scale the critical illness down to $50,000? You'll save more premium money this way. Same with the MEC. However, you are already saving, potentially, $7,000 per year on premiums alone. Think about how you can improve your financial situation elsewhere with that kind of savings.
Examples How This Affordable Health Insurance Works And Saves Maine Residents Money
Interested in this policy, but need to see more? Here are some real examples of this plan. Of course, what you see here is not indicative of what you could expect in your own case. You will always have to pay out-of-pocket. You will always pay out-of-pocket for any ACA plan or group employer plan, that is certain. However, with the alternative plan, by negotiating cash pay and utilizing the MultiPlan network discounts, you might even receive money back. The reason is these insurances are not traditional health insurance that you and I know. Keep in mind that receiving money back is not the intention of the health insurance. Providing quality benefits at an affordable premium is the intention of Health Saver Plus Gold.
A Wellness Checkup
You have a wellness checkup. This is a non-ACA mandated visit. The doctor's normal charges are $150; however, they are discounted to $100 for the PHCS MultiPlan network. Therefore, your bill is $100. Through the Health Saver Plus Gold, you receive $150 cash. Your out-of-pocket expense is $0. You keep the $50 difference.
A Colonoscopy Example
You have a colonoscopy for preventative measures. Colonoscopies are covered by the ACA mandate. Moreover, you purchased the MEC insurance plan. You provide the health care provider your MEC policy information. The facility and doctor are in the MEC network. Your cost is $0 per the MEC insurance plan. You file a claim with the Health Saver Plus Gold. The plan pays $500 for colonoscopies. You receive $500 and keep the money.
A Broken Arm Accident
You get into an accident and go to the hospital. The doctor says you have a broken arm. Your ER/Doctor, X-Ray, and office visits total $2,384. However, you went through the PHCS MultiPlan network. Now, your invoice is $1,788 thanks impart to network discounts.
The Health Saver Plus Gold will pay you:
$400 for the ER
$1,ooo for the arm casting and follow up visits
$240 for the x-rays
Additionally, the accident plan will pay you:
$500 for the ER
$1,600 for the broken arm
$200 for the x-ray
$50 for doctor follow up visit
You don't have out-of-pocket costs ($1,788 – ($1,640 Health Saver Plus Gold cash + $2,350 accident insurance cash)). Therefore, you keep the difference.
Note: If you had a $2,000 deductible through an ACA insurance plan, your out-of-pocket costs potentially could have been $1,788. You would have paid the deductible.
A Hospital Admission Example
You are admitted to the hospital for 6 days. Your hospital bill is:
$61,660.41
($18,747.18) PHCS MultiPlan network discount
$42,913.23 your bill
The Health Saver Plus Gold plan pays:
*$3,000 for hospital admittance
*for 6 days in the hospital, the plan pays (6 X $6,750) $40,500
*-$5,000 deductible (inpatient hospitalization only)
All told, you may have a $4,413.23 expense to pay. Honestly, on a $61,660 bill, this out-of-pocket expense is not bad at all. However, you have the gap insurance. This is why you purchased gap insurance. You file a claim to the gap insurance carrier. They pay:
$5,000 lump sum
$600 daily benefit (6 days X $100/day)
You ultimately owe nothing. Note, if this was traditional health insurance, your out-of-pocket costs may have been $10,182.60 ($2,000 deductible + $40,913.23 X 20% coinsurance)!
An MRI On Your Knee
You have an MRI on your knee. The insurance cost is $1,674. You ask the provider for a cash discount. Their cash cost is $375. (Remember, doctors and providers are small businesses, too. If they can get their money more quickly, they generally will). The Health Saver Plus Gold reimburses at $700. Your out-of-pocket costs are $0, and you keep the difference.
What Type Of Maine Resident Is Right For This Affordable Health Insurance?
In these previous examples, we showed how you can save quite a bit of money with your health and medical services. Will you pay out of pocket? Yes! You will at times. Other times, you may not. Why is that?
Well, the answer is YOU. That is right. You are the main factor in all of this. This alternative health insurance is right for you if…IF…you take control of your health and your health costs. What does this mean? It means the following:
(1) before going to the doctor, making sure your doctor is in the network
(2) before having a procedure, making sure the services are in your network
(3) be more on top of your health, physically and fiscally. You must have a willingness to take control of your health care and managing corresponding costs
(4) negotiate on the cost
(5) ask what the cash payment options are
(6) ask for any special discounts
(7) utilize the Karis Group. They are an advocate in your corner
If you are ready to do that, and most people should be with the way the costs of traditional health insurance have skyrocketed, this insurance plan could be a good fit for you!
Who Should Not Have This Insurance
While the benefits of the Health Saver Plus Gold are far and wide, coupled with the optional insurances, the plan isn't right for everyone.
If you don't want to be vigilant with your health insurance costs, this plan is not right for you. Stick with an ACA plan or keep your group employer plan.
If you are sick and/or poor, this plan is not right for you. You qualify for an ACA plan and possibly a subsidy.
If you are pregnant or want to have a baby. The Health Saver Plus Gold does not cover normal pregnancy. It covers complications of pregnancy. You can still obtain the Health Saver Plus Gold and utilize the MultiPlan Limited Benefit Network for other health care needs. The MEC plan, as well as the gap insurance, covers normal pregnancy. You can then submit a claim to the gap insurance carrier to receive the lump sum dollar benefits to offset the cost of your pregnancy.
Additionally, this leads us to underwriting.  Philadelphia American, as well as the other carriers, reviews your application and health to make sure you qualify.
Let's quickly discuss the underwriting for Philadephia American Health Savers Plus Gold.
Underwriting For The Health Saver Plus Gold
Philadelphia American underwrites these plans. As such, they don't take everyone. Here, in general, is their underwriting process.
They look at your height and weight. Philadelphia American declines an application with a weight exceeding the corresponding height chart.
They also look at your prescription drug history. Additionally, they may schedule a phone interview with you to learn more about your health history.
They have knockout conditions as well as occupational knockouts. For example, Philadelphia American will not insure bartenders.
Here are the Health Saver Plus Gold health questions. If you can answer "no" to these, you probably obtain the Health Saver Plus Gold easily. It is important that you review these questions. Having said that, if you have a pre-existing condition, like high blood pressure, the condition won't be covered until the 13th month of the policy's start date. In other words, there is a 12 month "waiting period" before Philadelphia American covers a pre-existing condition.
Honestly, this pre-existing condition clause is very reasonable.
If you feel you don't meet the underwriting requirements, contact us. We actually work with another health insurance plan that is just as affordable for Maine residents. We didn't discuss here, because our article would be way too long, but the plan does have more relaxed underwriting.
Key Takeaways For Maine Residents Wanting Affordable Health Insurance
If you are a Maine resident and want affordable health insurance, you are in luck. As we described, we offer an excellent alternative to the high-cost ACA insurance plans.
As we described, however, this plan is not for everyone. This plan works best for people who qualify for underwriting and want to take more control of their health insurance costs.
The core of the plan is the Health Saver Plus Gold. As we mentioned, we have another core plan available if the Health Saver Plus Gold is not the right fit for you.
We then stack additional, optional insurances to solidify your health insurance needs. As we said, these are optional. However, as you saw in our examples, you are more protected with these additional insurances.
Premiums are 30% to 50% less than an ACA Gold plan. Sometimes, people can achieve even greater savings.
Conclusion
Hopefully, you see that affordable health insurance is possible for Maine residents. If you are ready to make a change, contact us, or use the form below. We would be very happy to discuss your health insurance options and see if this plan is the right fit. There really is no risk to contact us. At the very least, you learn a little more. If the plan isn't right for you, we'll tell you that. We'll part as friends. Seriously! It's that simple. As always, we work in your best interests. This means if there is a better plan available that we don't offer, we recommend the better plan. That is the only way we know how to work with our clients.
Learn More
Are you interested in learning more about the information in this article? Please fill out the form below, and we will email you additional information or give you a call. We always work in your best interest. By entering your information, you are providing your express consent that My Family Life Insurance may contact you via e-mails, SMS, phone calls, or prerecorded messages at any phone number(s) that you provide, even if the number is a wireless number or on any federal or state do-not-call list. Additionally, you understand that calls may be placed using automated technology, and that consent is not a requirement for purchase. Your information will NOT be sold and will remain private. However, you may opt out at any time. We respect your privacy first and foremost.