Don't Make These Senior Dental Insurance Mistakes
Updated: January 3, 2019 at 3:27 am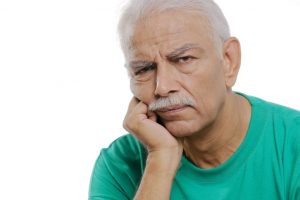 You know how important dental health is to your overall health. Even the Mayo Clinic discusses the connection between proper dental and oral health to your overall health. Keeping your teeth and gums healthy costs money. Traditionally, dental insurance helps pay for these costs. Affordable dental insurance is especially important for seniors on Medicare who are on a limited or fixed income. However, a search of  "senior dental insurance" on Google leads to mixed results. Some pages direct you to a one-option solution. Others describe discount dental plans. (which could work). And, others describe a solution that you can go to any dentist, but what they fail to tell you is that you could face higher out-of-pocket costs than if you went to an in-network dentist.
Making a mistake here can cost you serious money, especially for seniors who can't afford to make mistakes. In this article, we discuss senior dental insurance mistakes.
Top Senior Dental Insurance Mistakes
We discuss what we feel are the top dental insurance mistakes seniors make. The list isn't exhaustive. It is based on our discussions with seniors when they contact us.
(1) Assume Medicare Covers
Original Medicare (parts A & B) does not cover dental services. Really the only time Original Medicare covers dental is when the dental services are part of a procedure covered by Medicare. For example, let's say you experience a broken jaw from an accident. Medicare would likely cover any dental services and tooth repair from the accident.
Some Medicare Advantage plans allow a dental insurance rider (an add-on) for an additional fee. However, Medicare Advantage plans usually do not cover dental services itself.
Medicare Supplement plans usually do not cover dental services at all.
Your best bet is to look for an individual senior dental insurance policy when you are ready to sign up for Medicare. Ideally, you should sign up a year before you enroll in Medicare. The reason why is that many senior dental insurance plans have 12 month waiting periods on major services, such as root canals.
(2) Buy A High Annual Benefit Plan
We receive many phone calls from seniors wanting a high annual benefit. What is the annual benefit, you ask? It is the amount the insurance a carrier pays towards your dental services each year. For example, a dental filling costs $200 and the carrier pays $160 towards it, that $160 applies to the annual benefit.
Most carriers offer annual benefits of $1,000, $1,500, or $2,000. What happens when you have more dental work done? Then you are 100% responsible.
The fact that the policyholder is responsible for charges beyond the annual benefit scares many seniors. Root canals and other major services sometimes cost beyond the annual benefit amount. That worries many seniors who can't afford to pay that high out-of-pocket costs. Or, at least they think they can't.
While there are $3,500; $4,000; $5,000; and even $6,000 annual benefit plans, you shouldn't consider them. Here is why.
Reasons
A) Premiums are astronomical, in our opinion. For example, a search online tells us that a $6,000 annual benefit plan costs $75.00 per month. A $1,000 annual benefit plan, conversely, costs $31.70 per month. That is a difference of over $43.00 per month or $520 per year. You can use this $520 savings towards any future dental expenses.
B) While that $6,000 annual benefit for $75.00 sounds good, the benefit isn't readily available. In our example, the $6,000 benefit is available after holding the plan for 4 years and longer! That's right. The first year the annual benefit available is only $750! Ugh! If you need major work done now, you likely won't see much of a benefit.
C) We always say in-network dentists save you money. Plans offering high annual benefits tend to offer limited dental networks. You will likely pay higher out-of-pocket expenses for the out-of-network dentists. Moreover, coupled with the high premium, you are likely spending a huge amount of money when you could save by going to an in-network dentist with a lower, but affordable, annual benefit plan
D) Going to an in-network dentist saves you money. The contracted insurance cost is much lower and you won't have to pay the difference between your dentist's "retail" price and the UCR fee. Even if your annual benefit is lower, your cost share is the lower.
If you do want a high annual benefit plan, prepare to enroll 3 or 4 years before, and look for a secondary dental insurance plan to offset any potential costs in the meantime.  In fact, if you want a higher annual benefit, a secondary dental insurance plan could be a viable option. We discuss that later.
(3) Wait
Charles Dickens said that procrastination is the "thief of time." Mr. Dickens must have waited too long to enroll in dental insurance.
Why is waiting for senior dental insurance a mistake? If seniors are still working and employed, they are usually covered by their employer's dental insurance. They aren't thinking about individual dental insurance until they are on Medicare and well beyond.
What many seniors do not realize is that individual dental insurance plans have waiting periods for basic and major services. These waiting periods are usually 6 months to 12 months or sometimes longer. Instead of a waiting period, other plans may offer a lower coverage benefit, such as 10% insurance paid in the first year.
What happens next: your teeth hurt and you start looking for a plan. You never realized that individual senior dental insurance plans have waiting periods on basic or major services.
If you plan to enroll in Medicare within a couple of years, your teeth stink (maybe literally), and your dentist says you'll need a root canal in a year or two, it could make sense to purchase a plan now to start the waiting period clock. That way you will have full coverage come time for the major service.
Of course, instead of paying two premiums, you could simply bank the money you would have spent on another plan.
Moreover, if your teeth are in good shape, you may not need to purchase a plan a year before your anticipated enrollment in Medicare.
The point in all of this: be aware of any waiting periods and plan accordingly if you need a major dental service.
(4) Choose The One-Option Solution
As we mentioned at the beginning of the article, search "senior dental insurance" and you will find many one-option solutions. All the carriers and agencies tout they are the best, but how do you know for sure?
There are many factors including, but not limited to:
premium
benefits and out-of-pocket cost sharing
dentist networks
With so many options, how do you choose? Well, you could look at every carrier and compare – time-consuming in and of itself. Or, you can work with an independent agency like My Family Life Insurance who works with many carriers and will do the hard labor for you.
Agencies like ours match the right plan for your needs and budget. If you work with a dentist, we can find an in-network plan.
(5) Go Out Of Network
Actually flushing your money down the toilet is one way to waste money. A close second, in our opinion, is to go out-of-network with your dental care.
Why? If you go out-of-network, you are subject to two money-devouring situations which are:
The UCR fee
Balance billing
We have explained what the UCR fee is in previous articles. Balance billing is the situation where an out-of-network dentist can bill you between their "retail rate" and the receipt of the UCR fee. Out-of-network dentists can legally charge you this difference. Here's an example.
You get a filling done from a dentist out-of-network. The dentist's "retail" rate is $250. The UCR fee for a filling is $190. The plan pays 80% for fillings. The in-network insurance cost is $100. How does this all play out?
Since you went out of network, the plan pays 80% of the UCR fee, or $152. It pays the dentist $152. The dentist bills you the difference between $250 and $152, or $98.
If you went to an in-network dentist, you would have paid $20. ($100 – $100 X .8)
$98 versus $20 – which would you choose?
Many dentists nowadays do not accept insurance. If that is the case of your dentist, it pays to do your research and understand how the plan pays for dental services.
(6) Don't Analyze The Numbers
I have had many seniors tell me they think dental insurance is a waste of money. When I asked why, they usually state that the benefits are not worth the cost.
I know what they mean. Let's say they have a $1,000 annual benefit plan. If they pay $50 per month, that is $600 paid annually for a $1,000 benefit. That is a waste. They are better off with a discount dental plan or negotiating a cash price with their dentist.
Senior dental insurance premiums depend on many factors, including age, plan type, and the state. But, a senior really shouldn't pay more than $35 per month for a $1,000 annual benefit plan. (Unless, you live in New York, California, or other high insurance-cost states).
Another way to analyze your costs is by looking at the benefit percentages themselves. For example, traditionally, the cost-share coverage on a basic service (i.e. a filling) is 80% insurance paid and 20% policyholder pay. We work with a plan that has a 50% cost share on basics services. Is the 30% extra coverage worth it.
A real example. Plan A has a $35.81 per month premium and covers fillings at 80%. Plan B costs $28.89 per month for 50% coverage on fillings. Is plan B a better deal?
It could be. You'll save over $83 per year in premium. If a filling costs $100, you'll pay $50. There are savings. How often do you need a filling? If you are like most people and keep your teeth and gums relatively healthy, only a few years or more. Bypassing the 80% coverage and going for the less expensive coverage could prove economical.
(7) Ignore Secondary Dental Insurance
Do you want good coverage, but don't want to pay an arm or a leg (or a bicuspid or molar) for it? You can purchase secondary dental insurance. Unlike traditional dental insurance which coordinates with other plans, indemnity dental plans do not coordinate. That means you can file directly with the secondary dental insurance carrier. They will pay you benefits directly that you can use to offset any out-of-pocket dental costs. You can select up to a $2,500 annual benefit. Honestly, though a $1,000 or $1,500 plan can work just fine.
Moreover, the secondary dental insurance covers vision and hearing costs as well. The process is the same way as dental.
The best part? Premiums are typically affordable, ranging from $35 to $50 per month depending on the plan.
(8) Not Choosing A Plan With Implants
Many of the one-option plans we discussed earlier does not cover implants. What is a tooth implant? It is an anchor inserted and bonded into your jawbone. The anchor creates a sturdy foundation for a crown (i.e. a fake tooth or teeth). Dental implants can cost between $1,000 and $3,000 or more.
Maybe you don't think you'll need implants, but we can't tell our future. And, if you need one, you'll be glad you have coverage. Many carriers don't. We work with several senior dental insurance plans that do.
Conclusion
Have you made any of these mistakes? If so, there is time to correct. We work with many senior dental insurance plans and can help you find the right plan for your needs and budget. It doesn't hurt to contact us and see how we can help. Or use the form below. As with everything we do, we only with your best interests only. This means if there is a better plan available which we don't service, we will let you know. Moreover, we will put you in contact with that plan.
Learn More
Are you interested in learning more about the information in this article? Please fill out the form below, and we will email you additional information or give you a call. We always work in your best interest. By entering your information, you are providing your express consent that My Family Life Insurance may contact you via e-mails, SMS, phone calls, or prerecorded messages at any phone number(s) that you provide, even if the number is a wireless number or on any federal or state do-not-call list. Additionally, you understand that calls may be placed using automated technology, and that consent is not a requirement for purchase. Your information will NOT be sold and will remain private. However, you may opt out at any time. We respect your privacy first and foremost.