DIY Term Life Insurance
Updated: December 24, 2017 at 6:21 am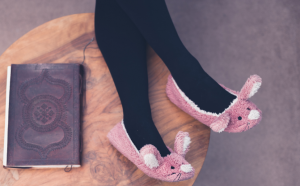 We know the feeling…you need life insurance, but the thought of going through an insurance agent is worse than getting a tooth pulled. Or, it is worse than a migraine. (Hey, that is what one person told us!) We at My Family Life Insurance understand. That is why we created a DIY Term Life Insurance link on our website that you can apply on your own, on your own time. Yes, really.
Why DIY Term Life Insurance
Having a DIY term life insurance link on our website is nothing new. We know you are all busy. We also know nearly everyone needs, or needs additional, term life insurance.
You are all smart and intelligent. If you can change a light bulb in a lamp, you should, and can, apply for term life insurance on your own. We have been a proponent of it since day 1. But…
…we need to warn you; selecting life insurance is a BIG deal. This is an important decision. Frankly, you do want to speak to a professional and knowledgeable insurance agent, one who has your best interests first, foremost, and all times. These agents do exist. We at My Family Life Insurance consider ourselves in that camp. We don't have a "dog in the fight" as they say, only that we ensure you purchase the life insurance plan that fits your needs. (Not to befuddle you with industry jargon, but we have fiduciary duty in financial planning engagements and must place your interests first at ALL times. Seriously. Many insurance agents can't state that.)
Really, the best thing for you to do is click on the link below and then call us. Or schedule a time to call us. We can walk you through the steps and discuss important considerations. No pressure. Nothing salesy. You know you need term life insurance, and we are here to help you select the right plan. We won't push you into something you don't need.
The Requirements For DIY Term Life Insurance Application
There are a few requirements you need to meet in order to apply for the DIY term life insurance. You:
• need to have a non-smoker standard (i.e. good) health rating or better. If you have high blood pressure or high cholesterol, those conditions can usually go through without a hitch as long as you are under treatment and controlled. However, cancer, smoking, obesity, diabetes, or any other moderate condition warrants a phone call from us. (So we can truly match the right carrier to your situation.)
• have to be honest in your application. Withholding important information will only delay your application, and you will have to then speak to us.
• must have a logical reason for the death benefit. That means, if you make $10,000 annually, a $1,000,000 insurance policy will come across as foolish. Your application will simply be declined.  We recommend using our easy life insurance worksheet to gauge how much life insurance you need. Print it, then fill it out, and then keep it in a safe spot in case someone asks for it.
• simply want term life and not any additional value-added benefits such as a conversion feature without evidence of insurability, critical illness, long-term care/custodial care services. These are important features to consider. If you don't feel you need these additional benefits, then you can probably just use DIY term life insurance.
• agree that you operated without the professional consultation of an insurance agent, i.e. we at My Family Life Insurance. We can and will give you unbiased life insurance advice and information as we work only with your interests first. As we mentioned, we feel it is important that you speak to us.
The DIY Term Life Insurance Process
Like everything we try to do here at My Family Life Insurance, we made the DIY Term Life Insurance application process simple. Here it is:
(1) click on the link here and fill out some basic information about yourself. A new screen will open up so you can follow along
(2) then, you'll input some additional details such as the death benefit amount, your beneficiary, if you already have life insurance (and how much)
(3) after that, you'll answer some basic underwriting questions including, but not limited to, hypertension, cholesterol, diabetes, etc. You will also answer some lifestyle questions, too. Please answer truthfully
(4) You will then be able to compare and select a carrier
(5) On the last screen, you'll see a summary of the death benefit coverage, carrier, and term. You will also need to fill out some additional information like "the best time to reach you" and if you want temporary coverage by paying the first month's premium now. Click on "Send My Request" at the bottom of the screen to send your application
(6) The application goes to us for review. If it all looks good, then we send it to our support team to process. No questions asked or phone calls from us unless something does not look right. The support team will contact you regarding the paramedical exam scheduling and any other carrier questions. If the application looks good, you won't hear from us
All told, the process takes about 20 minutes. You can apply having a cup of coffee in your slippers.
However, as we mentioned, we feel you should speak with us first or during the application process.
Why Ours Is Different
There are other DIY term life insurance websites out there that can allow you to do the same thing. You might have to input less information. It may take 5 to 10 minutes to complete instead of the 20 minutes with ours. Why? Well, most of these websites are backed and funded by one or two life insurance carriers. You'll see one option. One result. Is it right for you? How do you know? Are you overpaying?
With our application link, sure it may take an extra 10 minutes (or less), but you will see many different carriers, their cost, and be able to select one – at the lowest rate – and apply.
We think that having choices is worth the extra 10 minutes. Don't you?
You Can Also…
Apply for ROP term life insurance as well as Guaranteed Universal Life Insurance. So, if you desire to receive your premiums back after the term ends, then ROP term life insurance is a good choice. If you desire to have nearly lifetime coverage without the whole life/lifetime cost, then guaranteed universal life insurance makes sense.
Conclusion
If you want DIY term life insurance, then we have the process in place. If filled out correctly, and you have answered the application honestly, you won't hear from us. However, we feel you should contact us as you go through the application. Professional advice is priceless. We can discuss any important considerations and review if the proposed death benefit makes sense. Remember, our easy life insurance worksheet is here to help.
Here is the DIY term life insurance "apply here" link again.
And, we are here to help, too. Feel free to contact us anytime or use the form below.