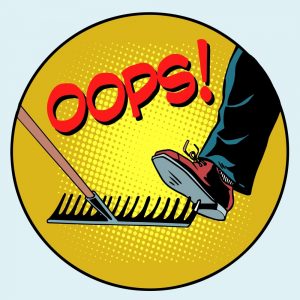 Chances are, if you are reading this article, some agent presented the virtues of whole life insurance to you. Or, maybe you purchased a whole life policy and having second thoughts. Truthfully, whole life insurance isn't bad. Really, it's not. However, it definitely isn't for everyone. Moreover, for most people, it's a bad deal. In this article, we discuss the 3 reasons why whole life insurance is a bad idea to buy. If an agent is telling you that you need whole life insurance without a concrete reason, run, don't walk, away. And contact us for our help.
What Is Whole Life Insurance?
First, a quick lesson on whole life insurance. It is a permanent life insurance policy. This means it is designed to last for your entire life provided premiums are paid. Over time, cash value accumulates in the policy. You can borrow from the cash value and repay it back. At some point, you can even cancel the policy and receive the cash value.
Again, this type of life insurance is designed to last your whole life (hence the name). Once you understand this concept, the disadvantages of whole life insurance becomes clearer.
#1 Reason – It Is Expensive
Compared to a basic term life insurance policy that will provide your beneficiaries a death benefit IF you die, a whole life policy will pay a death benefit WHEN you die. So, naturally, the premiums of a whole life policy will be more. The carrier insures you for your entire life.
The real question is do you really need whole life insurance? Most of us do not. We just need a term life insurance policy that will pay a death benefit in case of our unexpected death.  All death benefits from life insurance – whether term, whole life, or another type – is tax free. Your surviving family could use the money to remain in your home, continue their standard of living, establish a college fund, or a slew of other reasons.
Term life insurance, on the other hand, is cheap. For a 40 year old woman, good health, non smoker, she is looking at paying about $400 annually for a $500,000 death benefit.
#2 Reason – Cash Value Takes A Long Time To Accumulate
If you were sold a whole life policy, the selling point could have been on the cash value. Think of the cash value as a savings account. (But it is not!) The carrier backs and guarantees your cash value. They also provide a non-guaranteed value. While the agent should have discussed the guaranteed cash values, I bet your attention focused more on the non-guaranteed values. However, be aware. The cash in a life insurance policy takes a long time to accumulate, on average 12 to 15 years. Why? There are various reasons. The main reason is that the carrier's operating costs – and risk of your policy forfeiture – are much greater in the early years of the policy.
Generally speaking, once you hold the policy for over 12 years, you will see the cash value exponentially grow. But, it takes a long time to get there. And, do you really need it? That is the subject of our next reason…
#3 Reason – Come Out Ahead
You may have heard about "buy term and invest the difference". Here is what this means: if a term policy costs $300 annually, but a whole life policy costs $2,000 annually (same death benefit) then you have $1,700 to invest. Let's say you are 30 and plan to retire at 65. In that 36 year span, you could have accumulated over $300,000 during that timeframe if you invested the "difference"  – the $1,700 in this case – in a fund that returned 8% on average in a Roth IRA.
Contrast this amount to the whole life policy illustration that the agent presented to you. Chances are, the cash value in the illustration is much less. And, yes, even for those high-dividend participating policies agents like to throw around here and there.
Of course, the "difference" is subject to stock market risk. Chances are, though, you need to save – or save more – for retirement anyway! Saving through a whole life policy won't get you to retirement. In fact, it may cost you significantly from inflation.
Conclusion
Now you know three reasons why whole life insurance is a bad idea. You have options. Term life insurance is type of life insurance we all pretty much need. If you feel you need lifetime coverage, look into a GUL. It is like whole life without the cash value. All things being equal, it is much cheaper than whole life and offering, very nearly, lifetime coverage.
What is best for you? We can help. We have the independent knowledge to assist you in the right decision. Unlike other agencies, we aren't beholden to any insurance carrier, but we are beholden to you and making sure our recommendations fit your needs and situation. If we feel you need whole life insurance (and some of us do), we will tell you. If something else, we will tell you that, too.
Feel free to contact us or use the form below. We are here to help.