Life Insurance For Undocumented Immigrants
Updated: November 24, 2019 at 10:16 pm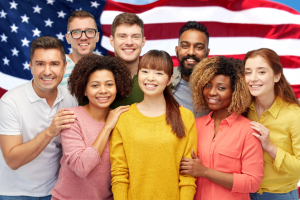 If you are an undocumented immigrant (i.e. considered illegal) living here in the United States, you may wonder about the future. You love your family. You may worry if something happened to you, what could happen to them? Thankfully, you don't have to worry about life insurance. If you are an undocumented immigrant, you can obtain life insurance here in the United States. There is a process to follow, but it is possible. In this article, we discuss how undocumented immigrants can obtain life insurance.
Life Insurance For Undocumented Immigrants
There is a process you need to follow if you want to obtain life insurance. It is not, by any means, difficult. We work with several carriers that will provide life insurance for undocumented immigrants.
The Process For Undocumented Immigrants
Not all carriers insure undocumented immigrants. We work with many carriers that will provide life insurance for undocumented immigrants. The following is the general process. Carriers may have specific, and different, requirements.
Need to reside in the United States – you already do. You don't need to own a home. You just need to live here. (So, renting is just fine.)
Need an ITIN – Since you don't have a social security number, you will need an ITIN. What is an ITIN? An ITIN is an individual taxpayer identification number. The IRS issues ITINs. If you don't have an ITIN, you can apply for an ITIN through form W-7 from the IRS. 
Have a US bank account – you will need a US bank account to draft the premiums.
These are the general requirements. After that, we determine your needs, death benefit amount, and type of life insurance. We discuss this next.
Types of Life Insurance Available For Undocumented Immigrants
You will have all types of life insurance available to you, provided the carrier accepts ITINs. That means you will have access to:
term life
permanent life policies, including whole life, universal life, and indexed universal life
simplified issued plans
non-medical/no exam insurance policies
We work with one insurance plan that is simplified issue term, up to $250,000 in death benefit. There are only 4 health questions. You can apply online; applying is very easy. You can even include your spouse and/or children on the policy, too.
We also work with a couple of other carriers that insure you, provided you have an ITIN, for well above the $250,000 death benefit. The underwriting process can, potentially, be a bit longer since they potentially insure you for a larger death benefit amount.
Why You Should Not Worry
We know the immigration regulations are in flux. You may be worried. Here is why you should not worry about your life insurance application or any death benefit proceeds.
Life insurance carriers still pay a death benefit. We review thousands of insurance contracts with individuals and families. We never had a contract that said proceeds won't be paid to beneficiaries of undocumented immigrants.
The ITIN isn't an indication that you are an undocumented immigrant. Many foreign nationals and other non-us residents require an ITIN. Look at the page we linked from the IRS website. It lists many individuals who need an ITIN. Go to the paragraph, "What is an ITIN used for?". The paragraph states "they (ITINs) are issued regardless of immigration status, because both resident and nonresidents may have a U.S. filing or reporting requirement under the Internal Revenue Code"
We don't ask questions about your document status. Neither do the carriers. Just go back to the above paragraph. Anyone can receive an ITIN.
Conclusion
We hope you now realize that obtaining life insurance for undocumented immigrants is a rather simple process. Most of the carriers we work with have an online application process. This online portal makes the application process much easier.  Regardless of which carrier we recommend, we work with you every step of the way.
If you have a need for life insurance, but without the proper documentation, contact us. We can help select the right carrier for your situation. All we will ask is whether or not you have a social security number. If you don't, we know our starting point. We will then work with those carriers that allow other ways to apply for life insurance.
Again, feel free to contact us with any questions you have. Or, fill out the form below. We will be in touch. We only work in the best interests of you and your family.