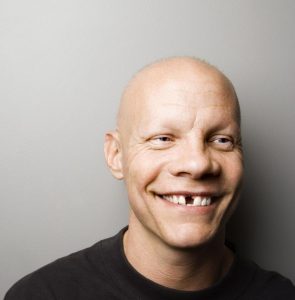 Let me guess. You've never heard of the missing tooth clause until your dentist's office manager told you about it, right?
If so, you are not alone.
The missing tooth clause, common in many dental insurance plans, borders on unfairness (more on that in the article). I understand, but it is in place for a reason. We will get to that in a minute.
You think you are covered for a pre-existing missing tooth until you go to the dentist. The dental office checks your dental coverage. They inform you that the carrier won't cover your bridge or implant.
In this article, we discuss the missing tooth clause and how to best avoid it. Note that all the solutions herein are not perfect.
First, let us answer the question, what is the missing tooth clause?
---
What Is The Missing Tooth Clause?
The missing tooth clause in dental insurance policies states that the insurance company will not cover the replacement of any missing tooth or teeth that occurred prior to the start date of the policy.
In other words, if you currently have a missing tooth, that missing tooth is a pre-existing condition. While many dental insurance policies cover pre-existing conditions, they generally do not cover the replacement of a pre-existing missing tooth,
The reason for this is because of cost. The cost of dental implants, bridges, root canals, etc. is high. Additionally, without that clause, people with pre-existing missing teeth could buy dental insurance, get the implant (or partial denture or bridge), then cancel the dental insurance.
That is unfair to everyone including current dental policy owners. Today's dental plans really don't cover a pre-existing missing tooth.
You really have to read the fine print in a dental insurance plan to even know the missing tooth clause exists. Here is one example of the missing tooth clause:

You can see that the fine print is "sneaky" and doesn't directly call out the missing tooth clause. However, this is the missing tooth clause.
Let's give an easy example of the missing tooth clause.
Example Of The Missing Tooth Clause
You put off purchasing dental insurance for a while now. But, your bicuspid fell out. Now you need to get that fixed. You just purchased dental insurance and go to the dentist. Your dentist is in the plan's network, and that makes you feel good because you'll save more money that way. The dentist suggests a removable partial bridge. The office manager obtains a pre-treatment estimate and submits the dental claim.
However, you turn upset when the office manager informs you that your partial bridge won't be covered. The reason, she tells you, is because of a "missing tooth clause" with your dental insurance. You'll have to pay 100% out-of-pocket expense for the cost of your tooth replacement.
So, to recap, if you have a missing tooth or teeth, the cost to replace these teeth with a crown, bridge, implant, or some other device won't be covered IF…
…the missing tooth or teeth occurred BEFORE the insurance begins.
Think of this as a pre-existing condition in dental insurance.
Of course, if the missing tooth or teeth occurred AFTER the insurance begins, you have coverage according to your plan's provisions. Look at the excerpt above. It clearly states that a missing tooth is covered as long as the missing tooth occurred while coverage is in place.
Typically, dental implant procedures, bridges, etc. are all major work. Depending on the dental insurance plan you have, the cost of these major services may push you up against your plan's annual maximums. The annual maximums for a typical dental plan is usually $1,500 to $2,000. We at My Family Life Insurance do work with plans offering $5,000 annual maximums and even a few at $10,000!
---
3 Ways To Avoid The Missing Tooth Clause
The missing tooth clause creates a financial challenge for many people. There are, however, ways to avoid the missing tooth clause within your dental insurance policy. We discuss these next.
Get Dental Insurance Before "Now"
We receive a lot of phone calls from people needing major dental procedures done "now". Like, tomorrow. They need a crown put in or are missing teeth. They put off purchasing dental insurance. Now, they have a dental problem. They decided to go to the dentist for dental treatment. Additionally, they don't have any dental insurance coverage.
Honestly, if this is you, this is a self-inflicted problem. You can avoid this problem.
A simple way to avoid the missing tooth clause is to purchase dental insurance before you need it. Again, see the excerpt above.
Really, this is the easiest solution. If you have a missing tooth or teeth after you purchase the policy, the insurance covers the replacement of your tooth.
For seniors, the best time to purchase dental insurance is a year before you go off your company's dental insurance plan as you enroll in Medicare.
It may seem like a waste of money to pay premiums for insurance you don't need right away. But, many dental insurance plans have waiting periods of 12 months for major services. Moreover, if you do lose any teeth, the plans cover the replacement of your teeth. Getting dental insurance now minimizes potential, huge out-of-pocket costs down the road.
The cost of NOT having dental insurance is potentially greater than having it.
Dental Discount Plans
Dental discount plans might help. There is no missing tooth clause as a dental discount plan is not dental insurance. It is simply an agreement that the dentist will charge you less than their "retail" price and honor the procedure.
I like discount dental plans. I think they can work if you find the right dentist who accepts them. That leads me to my point. Many dentists do not accept discount dental plans. If you really want a discount plan, be prepared to switch dentists or go out of your way to find one.
You can search for dental discount plans here: www.dpbrokers.com/170829.dp
Just enter your zip code to find plans available in your area.
Moreover, dentists who accept dental insurance already agree to a discount from their retail cost.
Nevertheless, a discount dental plan is an option. We outlined several ways a discount dental plan is better than dental insurance. The moral of our article, however, is finding the right dentist for you who accepts the discount plan. If he or she is great and knowledgeable, then likely the discount plan and your situation are a great fit.
As always, if you find a dental discount plan and a dentist in your area, please contact the dental practice before enrolling. It is good practice to confirm that the dentist accepts the dental discount plan.
Purchase Dental Insurance That Avoids The Missing Tooth Clause
As we stated, many dental insurance companies have missing tooth clauses. Even if you had the dental insurance for years…if you had a missing tooth prior to coverage, the insurance won't pay.
Sure, you can try to have your dentist submit the claim to your insurance. Chances are, for something like this, the carrier will request your dental records. In those dental records will be a note of your missing tooth or teeth. So, there is no getting around it.
We only know of one dental insurance that does not have a missing tooth clause. That is right. It will cover the replacement of missing teeth for any teeth missing PRIOR to coverage starting.
However, the replacement of missing teeth is a major service. This policy has a 12 month waiting period for major services.
This means you have to pay the premium for 12 months before you can use the policy for a pre-existing missing tooth.
Nevertheless, it will cover the replacement of a missing tooth or teeth once this 12 month period is met.
We are not contracted with this particular carrier, so please contact us through our portal if you would like more information on this carrier.
---
Frequently Asked Questions About The Missing Tooth Clause
We answer some frequently asked questions about the missing tooth clause.
Isn't The Replacement Of A Missing Tooth Covered By Medical Insurance?
Not usually. Your medical insurance generally won't cover a pre-existing missing tooth unless your mouth or teeth got damaged in an accident. Consult your medical insurance policy for more information.
Can I Obtain Dental Implant Insurance?
Dental implant insurance really doesn't exist as a stand-alone insurance. Many dental insurance plans now offer dental implant coverage, up to annual maximums or lifetime maximums. For example, a dental insurance plan may offer a $5,000 lifetime benefit for dental implants.
Contact us if you would like to learn more.
What If I Have A Congenitally Missing Tooth?
A congenitally missing tooth is a missing tooth that was not formed at birth. Some plans may cover congenitally missing teeth. Contact us to learn more.
---
Now You Know How To Avoid The Missing Tooth Clause
I hope you are now more knowledgeable about the missing tooth clause common in many dental insurance plans. We discussed options to avoid the missing tooth clause.
Do you have a missing tooth? Do you want to know your options? Or, do you want to get started and simply figure out the right plan for you?
Contact us or use the form below. Unlike other agencies you read about, we only have your best interest first. That means if there is a plan available that better fits your situation, we will tell you that. We will also do our best to put you in contact with them.
Learn More
Are you interested in learning more about the information in this article? Please fill out the form below, and we will email you additional information or give you a call. We always work in your best interest. By entering your information, you are providing your express consent that My Family Life Insurance may contact you via e-mails, SMS, phone calls, or prerecorded messages at any phone number(s) that you provide, even if the number is a wireless number or on any federal or state do-not-call list. Additionally, you understand that calls may be placed using automated technology, and that consent is not a requirement for purchase. Your information will NOT be sold and will remain private. However, you may opt out at any time. We respect your privacy first and foremost. By contacting us, you agree to receive text messages from our number (800) 645-9841. If you no longer wish to receive text messages, you may opt out at any time by replying "STOP".