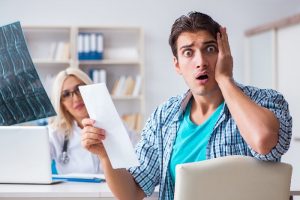 I know you have a lot of financial priorities: mortgage, food, health care. If you have kids, then college savings as well. Why are we talking about critical illness? Well, a critical illness – such as cancer or heart disease – can financially wipe you out. No way, John, you say. I have health insurance. That is great to hear. You know as well as I do that health insurance premiums and out-of-pocket costs have been rising as fast as a rocket. Moreover, many health insurance plans don't cover everything when it comes to a critical illness. In this article, we answer the question that many people have. Is critical illness insurance worth the money, when you have other financial priorities? The answer isn't so easy. Like most answers, it depends.

We discuss what critical illness insurance is, how it works, and the different types. Moreover, we will discuss potentially, better alternatives to critical illness insurance. (Yes, you heard us right.). Finally, we provide example premiums for critical illness insurance plans. By the time you finish this article, you will have a good idea if critical illness insurance is worth it and right for you.

Continue reading Is Critical Illness Insurance Worth The Money?