GTL Advantage Plus
Updated: December 29, 2020 at 11:42 am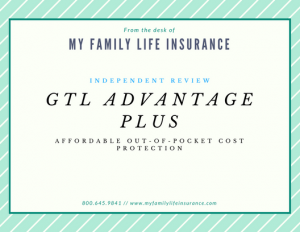 We previously wrote about GTL Advantage Plus, a type of hospital indemnity insurance, back in 2017.
At the time of writing, we were not contracted with them. We wrote an independent review of their hospital indemnity insurance – GTL Advantage Plus.
We are now contracted with them. It is now our policy to not write reviews, independent or not, about certain carriers and follow advertising guidelines.
If you would like to learn more about hospital indemnity products, please reach out to us. You can contact us or use the form below.
If you'd like to learn more about how hospital indemnity insurance works, feel free to review the following articles.
Is hospital indemnity worth the cost? 
Overview of Gap/Hospital Indemnity Insurance
Sorry for any inconvenience. Feel free to reach out to us. We are happy to help.