Health Insurance For Children Without A Social Security Number
Updated: November 25, 2018 at 9:02 pm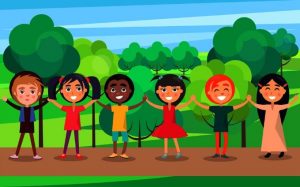 One can't underestimate the importance of health insurance here in the United States. If you and your family have a social security number, you can usually obtain a policy that complies with the Affordable Care Act. Some people here in the United States, including children, don't have a social security number. We know your children are very important. You want the best for them. You can still purchase health insurance for them, even if they do not have a social security number. In this article, we discuss health insurance for children without a social security number.
Health Insurance Options
The types of options depends on your child's immigration status. We discuss these options next. Before we get started, however, it is important that you understand the health insurance options for your children do not follow the Affordable Care Act. What does this mean? We aren't going to go into a lot of detail about the Affordable Care Act. However, in a nutshell, health insurance plans that comply with the Affordable Care Act must provide:
(1) coverage for preventative care services, such as vaccinations and screenings
(2) prescription drug coverage
(3) pregnancy coverage
(4) pre-existing conditions coverage. This is one of the major provisions of the Act. An insurer can't deny you if you have a current health condition
As we call it, these are the 4 "Ps". Health insurance plans outside of the Affordable Care Act do not need to follow these requirements. In doing do, you can expect to pay premiums about 50% less than a comparable plan.
(Note: there are other provisions to the Act as well, but the aforementioned provisions are the ones for this article.)
Your options are limited to various factors including the state you live in. Many states do not recognize these alternative insurance plans. Please contact us if you would like to know if your state qualifies.
Valid VISA
If you and your family are here in the United States temporarily, say for business or travel, you can obtain a temporary travel medical insurance policy. These policies are useful. They are guaranteed issue, meaning you do not need to answer any health questions regarding any pre-existing conditions.
These policies are similar to a typical health insurance policy, except they exclude the 4Ps as I describe above. Some plans offer a prescription drug discount card, but you usually can get those separately, too. A drug discount card simply discounts the cost of the prescription drug off the retail price. It is not insurance.
Let's say your child is suddenly ill or sick. These plans cover. Moreover, they will cover emergency treatments such as injuries and accidents. Illnesses, too.
They will also cover travel-related situations such as lost luggage or an emergency trip back home to your country.
These policies will cover pre-existing conditions, but only in acute cases and up to a certain dollar amount. Let's say you have high blood pressure and have a heart attack. It could be related to your high blood pressure and covered up to a certain dollar amount as specified in the policy documents.
These plans do not cover ongoing, regular maintenance of ongoing, pre-existing conditions.
Your children can easily be covered as long as they have a valid VISA. Many people ask us why you need a VISA. The reason is that if you need to make a claim, you will need to include a copy of your child's VISA with the claim forms.
Undocumented Situations
If you aren't a citizen of the US or have permanent residency (or going through the citizenship process), you are considered undocumented. The options for your children depend on whether or not they have individual taxpayer identification number (ITIN). We discuss these next.
ITIN
If your children have an ITIN, you have much better options. You can purchase a preventative care plan which will provide all of those important screenings and vaccinations. Moreover, you can also purchase a separate prescription drug plan, if you wish. Some of our clients enroll in a prescription discount drug plan.
Moreover, you will have access to indemnity plans, specifically, a comprehensive indemnity plan which will provide coverage for your child if she needs to go to the hospital or doctor.
A short-term medical insurance plan could work very well as well, especially in combination with indemnity plans.
If your child has an ITIN, contact us. We would be more than happy to assist.
No ITIN
If your child does not have an ITIN, then your option is really only a short-term medical plan. What are short-term medical plans? These are health insurance plans which do not follow the Affordable Care Act. See above. These plans are really designed for people who are healthy and/or switching jobs or going through another event. (Such as retiring early, but not eligible for Medicare.) In general, these plans were effective for a few months at a time. However, they have become more popular because the Trump administration, insurers can offer these plans for 364 days with renewability up to 3 years. More and more people are using them as an alternative to traditional health insurance.
Short-term medical insurance plans are just like traditional health insurance plans, but they do not meet the requirements of the Affordable Care Act.
Born Here, But No Social Security Number
We receive phone calls all the time from parents whose children are born here, but for one reason or another, they elect not to give their children a social security number.
These children can still obtain health insurance. Their options are similar to those children as we describe above. If your child has an ITIN, more health insurance options are available. If not, then the only other option is a short-term medical insurance plan.
Costs And Underwriting
Depending on various factors, a policy on your child could cost around $200 per month. As these plans do not meet the Affordable Care Act,  your child has to go through underwriting, which typically involves your answering a health questionnaire on your child's behalf.
Conclusion
We hope you see the possibility of health insurance for children without a social security number. Need assistance? Need help knowing your options and deciding what is next? Contact us. Or, use the form below. We would be happy to help you with this important insurance. As with anything we do, we work only in your best interests. That means if a better solution exists which we can't provide, we will tell you that.
Learn More
Are you interested in learning more about the information in this article? Please fill out the form below, and we will email you additional information or give you a call. We always work in your best interest. By entering your information, you are providing your express consent that My Family Life Insurance may contact you via e-mails, SMS, phone calls, or prerecorded messages at any phone number(s) that you provide, even if the number is a wireless number or on any federal or state do-not-call list. Additionally, you understand that calls may be placed using automated technology, and that consent is not a requirement for purchase. Your information will NOT be sold and will remain private. However, you may opt out at any time. We respect your privacy first and foremost. By contacting us, you agree to receive text messages from our number (800) 645-9841. If you no longer wish to receive text messages, you may opt out at any time by replying "STOP".