Best Travel Medical Insurance For Families
Updated: September 24, 2018 at 10:19 am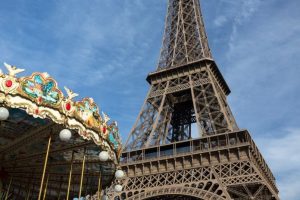 Have you been planning an overseas trip? Maybe visit historic England, soak the sun in the French Riveria, or trek in the Argentinian Andes mountains? Visiting a new country is exciting. Awesome to experience new people and cultures. Talk about memories! However, visiting the hospital because of an unforeseen illness or accident is not. Not having proper medical insurance is worse. (By the way, your major medical insurance won't cover unless you are visiting Mexico or Canada, possibly.) Add to the fact there could be language barriers and other communication problems. If you are taking an overseas trip, you need international travel medical insurance in case of the unexpected, which includes death. In this article, we discuss the best travel medical insurance for families.
Search for affordable travel health policies for families.
Your Major Medical Does Not Cover
Let's give you this scenario. You are visiting the Tower of Pisa when you have chest pains. Your spouse immediately calls for help and rushes you to a local Italian hospital. Doctors diagnose you with angina. The hospital staff asks you how you will pay and discuss financial arrangements. You say you have medical insurance, and you think you are OK. Unfortunately, the staff informs you that US-based health insurance won't cover your husband while here in Italy. They also want you to pay for a portion of his care upfront. You feel sick to your stomach. You have to worry about not only your husband but also how to pay for all of this medical care.
An easy solution of this is to purchase travel medical insurance for overseas and international trips. We discuss this next.
Wait, John. It is too expensive, you say. No, not at all. Purchasing travel medical insurance for your international trip gives you a huge peace of mind and is usually easy on the wallet or purse.
What Is Travel Medical Insurance?
Travel medical insurance is simply health insurance that will cover you during your overseas and international trip. It is not a major medical policy or anything like that. It doesn't cover pre-existing conditions (these policies do, but only up to a limit). No pregnancies, either. But, it will cover you if you get sick or in an accident while on your trip.
Many travel medical insurance policies start coverage at 5 days and can last up to a year. You really won't see coverage for any longer than a year (although, there are a few that do) unless you are going overseas to work or perform missionary work. In those cases, there are other types of travel medical insurance available.
Age eligibility includes children of 14 days all the way up to age 90 and sometimes beyond that. Of course, the older you are, the higher the cost.
There are restricted countries. For example, coverage won't apply if you visit Iran or other countries deemed unsafe for American citizens. Some plans also do not cover residents of certain states. Best to contact us to find out.
There are many components to a travel medical insurance policy, many which go beyond traditional medical coverage. In the next section, we discuss the specific components of a travel medical insurance policy. Of course, every policy is different; however, they all generally have similar features.
With all travel medical insurance, you have to pay coverage up front in full. John, that is crazy, I can't afford thousands like that! I know what you are thinking. Premiums for travel medical insurance are generally affordable and inexpensive. We'll share example rates below. Everyone qualifies.
Medical Coverage In A Travel Medical Insurance Policy
The following will sound very similar to the major medical health insurance policy you already have.
Travel medical insurance uses PPO networks. Policies have 100% coinsurance for travel outside the USA. In other words, the carrier will pay any medical related costs in full after you pay the deductible.
The deductible isn't the same, high cost that you might be used to. Deductibles range between $0 and $5,000. Remember, your coverage is for a short stay overseas, in case the unexpected were to happen. Just like your major medical policy, the lower the deductible, the higher the premium. However, I think you will find a $0 or $250 deductible very affordable. We provide an example below.
Travel medical insurance has maximum benefits. These benefits vary based on age. For example, people aged 14 days to age 69 might have $5,000,000 of coverage available to them (very catastrophic) while people aged 70 to 79 may only have $50,000. The reason is understandable: older people are more susceptible to illnesses and accidents, although these events can happen to anyone, even overseas.
Travel medical insurance covers hospital services, outpatient clinics, prescription drugs, urgent and emergency care. Serious events, like those requiring an MRI or CAT-scan, need precertification usually. Many plans pay an indemnity benefit to you, like $100/day, if you are in the hospital. You receive the money directly, and you can use it any way you wish.
Other medical services include ambulance and emergency dental services.
Don't worry on your trip. Obtain affordable travel medical policies.
Emergency Services/Assistance In A Travel Medical Insurance Policy
Travel Medical insurance doesn't stop at medical services. Most policies include the following services which give you peace of mind:
Emergency evacuation and repatriation – this provision will get you to medical facilities and home if your condition is medically necessary.
Return of children – if you are traveling alone with your children, this provision will provide an escort to return them home.
Return of your remains – while no one wants to think about it, if you die overseas, this provision sends your body back home. Usually, policies add a cremation or burial benefit to assist with the funeral expenses, too.  Accidental death benefits usually included.
Natural disaster evacuation and daily benefit – if a natural disaster were to strike while you are on vacation – think an earthquake or tsunamis – these provisions assist you and your family out of the area, either back home to the US, or pay for replacement accommodations.
Heinous assault – let's be honest, as an American, you stand out. Maybe you have felt this way before when traveling abroad. This provision will pay a benefit from injuries related to an assault. A terrorism benefit usually is available if a terrorist attack or activity occurs.  Of course, the country can't be on the United States terrorism alert list. Don't think you'll need it? Think about what happened in France a year or so ago. That event would enact the terrorism provision as well as other policy provisions.
Nearly all plans have a dedicated 24/7 number you can call anywhere in the world to assist you. This is an important feature. You want to make sure someone is available when you need them.
Trip Delay In A Travel Medical Insurance Policy
Nearly all policies include a trip interruption provision. Let's say a loved one back in the US dies while you are away. This important provision will help you get back home. Plans also cover lost luggage and bags as well as personal liability. Why do you need personal liability? Well, let's say you are driving in England. You aren't used to driving on the other side of the street. You make a wrong turn and crash into another car. This is where you need personal liability. Or worse. Let's say someone accuses you of committing a crime. You are frightened and scared. Not only would the embassy help you, but also this personal liability provision.
Best Travel Medical Insurance For Families
Obviously, the best travel medical insurance for you and your family is the one that meets your needs. You need to have, at a minimum, the provisions outlined above.
John, all of that is expensive, you say.
No, here is a real example.
Let's say you and your wife are 40 and you have two twin boys ag 12. You go to France for 3 weeks. You decide on $100,000 of coverage with a $250 deductible. How much do you think that costs?
$1,000? Nope.
$500? Nope, lower.
$250? No. You have to go much lower.
A policy, in this case, costs between $110 and $125 for all 4 of you.
It is not that expensive.
Why? Because, although people can get in accident, sick, or the worst case – die – overseas, the probability is low that this will occur. It can occur though, so why not protect yourself and family at such a low cost? Talk about peace of mind!
Feel free to quote a plan yourself. You can change the coverage amount or the deductible. Deductible ranges between $0 and $1,000 and more. For such a low cost, I recommend either $0 or $250 deductible.
You will also want a carrier that has 24/7 service. Nearly all of them do. Moreover, they have the know-how and resources to help you out in any situation.
Before you purchase any policy, make sure you read the outline of coverage, which is located on our quoting page. The outline of coverage spells out the ins and outs of the policy.
Conclusion
We hope that travel medical insurance makes sense. If you are traveling overseas, you need a travel medical insurance policy just in case the worst scenario happens. Policies are usually inexpensive. Do you need our help or assistance? Feel free to use our travel medical quoting tool, contact us, or use the form below. We would be very happy to help you and your family out any way we can.
Learn More
Are you interested in learning more about the information in this article? Please fill out the form below, and we will email you additional information or give you a call. We always work in your best interest. By entering your information, you are providing your express consent that My Family Life Insurance may contact you via e-mails, SMS, phone calls, or prerecorded messages at any phone number(s) that you provide, even if the number is a wireless number or on any federal or state do-not-call list. Additionally, you understand that calls may be placed using automated technology, and that consent is not a requirement for purchase. Your information will NOT be sold and will remain private. However, you may opt out at any time. We respect your privacy first and foremost.