Life Insurance For Spanish-Speaking Individuals And Families
Updated: August 31, 2018 at 9:39 am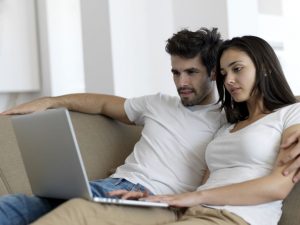 We at My Family Life Insurance know it is hard. English is a tough language to learn. You love your family. You understand that you need life insurance to protect your family in case of the unexpected. Nearly all life insurance applications are in English, though. The process makes you disenchanted about applying for life insurance. An application in Spanish would be so much easier. You are in luck. We work with a carrier that has a life insurance application in Spanish. You can even apply on your own! In this article, we discuss life insurance for Spanish-speaking individuals and families.
Types Of Life Insurance Available
For the carrier we work with for Spanish-speaking individuals and families, there are two types of life insurance available. Whole life insurance and term life insurance. Honestly, that is really all that you need. You don't need that fancy stuff like universal life or indexed universal life. Those options usually confuse people and aren't in most people's best interest to buy.
Let's discuss these two types of life insurance next. After that, we will go into more detail about life insurance for Spanish-speaking individuals and families.
Beneficiaries receive the death benefit free from income tax. In other words, the death benefit is income tax-free.
Whole Life Insurance
Whole life insurance is just as it sounds. As long as you pay the premiums, whole life insurance lasts your entire life.
The cost of whole life can be much more than term life insurance (which we discuss next). There are a couple of main reasons for this:
(1) whole life is designed to last your entire life. In other words, underwritten for your eventual death and 100% expectation of a death benefit payout
(2) whole life insurance contains a cash account (cash value). Over time, this cash value grows.
Whole life can be useful if you want "for life" coverage. Final and burial expenses and used as burial insurance are some of the reasons why whole life insurance makes sense.
Term Life Insurance
Term life insurance is just how it sounds, too. It is designed to last a term or a set period. If you die within this period, your beneficiary receives the death benefit. If you don't, your beneficiary does not receive anything (unless you have other life insurance elsewhere or you accept the annual term price increases each year).
Term life insurance is much cheaper compared to whole life insurance. The reason is simple: not many people die within the term. Term life insurance is appropriate if (just in case) an unexpected death were to happen. Your family would have a cash benefit to pay for your funeral, pay your mortgage, pay for everyday things like utilities, groceries, and food, and just keep things going (albeit during a difficult time).
We think term life insurance is appropriate in nearly all cases, but the right life insurance depends on your needs and situation.
Life Insurance For Spanish-Speaking Individuals and Families
The plan we work with has both whole life insurance and term life insurance available. It is important to note that not all insurances are available in every state. If you live in New York, for instance, this insurance is not available.
Here are the characteristics of each plan:
Whole Life
Eligible ages 0 to 17 (child policy) 18 to 65 (adult)
Tobacco/Non-Tobacco rates
Eligible death benefits: $20,000; $25,000; $30,000; $40,000; $50,000; $75,000: and $100,000
Simplified underwriting – no medical exam
Guaranteed cash value
Premiums guaranteed never to increase
Useful if you need final expense or burial insurance. Or, you want lifetime protection
Done via electronic application (by yourself or with an agent)!
Term Life
Eligible ages 18 to 55 for a 20-year term; ages 56 – 60 eligible for 15-year term
Tobacco/Non-Tobacco rates
Eligible death benefits: $25,000; $50,000; $100,000; $1500,000; $200,000; and $250,000
Simplified underwriting – no medical exam
Conversion option to whole life without evidence of health insurability
Accidental death benefit option (in some states)
Child insurance rider, ages 0 to 17, $10,000 in life insurance(in some states)
Critical illness rider (in some states; death benefit coverage different)
Useful to provide your family a cash benefit upon your unexpected death
Done via electronic application (by yourself or with an agent)!
Requirements For Life Insurance
Here are the requirements that you need to meet. Remember, both plans are simplified issue with no medical exam, so the application process is very easy.
-Anyone with a social security number OR an ITIN (individual taxpayer identification number) can apply
-Must reside here in the US
-Funds must be drawn from a US bank account
-Application for both plans completed electronically via an e-application
Since this is simplified issue, non-medical life insurance, you will need to answer 4 or 5 questions. The questions are different depending on the type of insurance applied for. However, you generally need to be free from any significant medical conditions for the last 7 years. Low to moderate conditions are usually OK. You can't take illegal drugs, either or have a criminal history (although some misdemeanors allowed).
If you want a sense of the underwriting questions, here are preliminary questions below. If you can say "no" to all of these, you will likely obtain the insurance no problem
(1) do you have any health conditions? List any and all
(2) have you applied for life insurance in the last 2 years? If so, please give carrier name, amount applied for, and if not taken, the reason why the policy was not taken
(3) do you have any prior arrests, misdemeanors, or felonies?
(4) what prescription medication do you take? List any and all and what for
(5) Have you ever been denied insurance? If so, please give the reason why.
If you can say "no" to these questions, you will likely be approved with no problem. Don't even think about lying on the application. That is a federal crime and the insurance carriers have ways of verifying your information via databases.
Want To Apply For Life Insurance In Spanish?
There are a few steps to take if you want to apply for life insurance in Spanish.
First, contact us or use the form at the end of this article. We will reply, in Spanish, too,  with the information as well as preliminary eligibility questions that you must answer.
Please give us a good phone number if we have questions. We are your partner in this and respect your privacy. We don't speak Spanish, but if someone in your household does, that would be great.
You will receive an email with preliminary questions from us. It is important that you respond and reply back with your answers.
If we think you are eligible, you can apply with us over the phone. However, it may be easier if you apply yourself.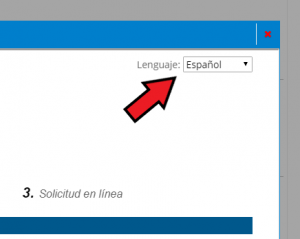 If you want to apply yourself, we can send you an application link. On that link, you can change the setting to "Spanish" located in a dropdown menu in the upper right-hand corner of the application screen. You will then be able to apply for life insurance in Spanish.
In total, the application may take 10 minutes or 15 minutes tops!
Conclusion
We hope you found this article informative. Do you want to learn more? If so, please contact us or use the form below. It doesn't matter what language you speak – English, Spanish, French, or anything else – one can't deny the importance of life insurance. Life insurance for Spanish-speaking individuals and families is available. Feel free to contact us anytime if you have any questions. As with everything we do, we work only in your best interests.
Learn More
Are you interested in learning more about the information in this article? Please fill out the form below, and we will email you additional information or give you a call. We always work in your best interest. By entering your information, you are providing your express consent that My Family Life Insurance may contact you via e-mails, SMS, phone calls, or prerecorded messages at any phone number(s) that you provide, even if the number is a wireless number or on any federal or state do-not-call list. Additionally, you understand that calls may be placed using automated technology, and that consent is not a requirement for purchase. Your information will NOT be sold and will remain private. However, you may opt out at any time. We respect your privacy first and foremost.