Annuity Versus Life Insurance: Which Is Better To Save For Retirement?
Updated: May 28, 2022 at 10:15 am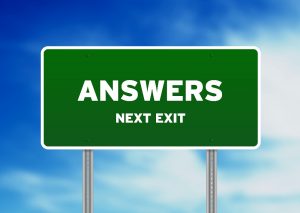 Recently, we have had several clients approach us if they should purchase an annuity or life insurance policy as it relates to saving money. Both can offer conservative value growth with really no loss of principal. If you want to save for retirement, or just for emergency savings, the decision to purchase an annuity versus life insurance policy depends on the answer to one question. We will get to that question in a minute.
In this article, we will discuss the characteristics of an annuity versus life insurance policy. The life insurance we will specifically talk about is cash value life insurance. It is permanent life insurance, like whole life or a universal life insurance policy.
Here's what we will talk about:

Which is better in your situation? Read on to find out.
---
Big Misconceptions About Annuities
Let's level-set and talk about annuities. I am sure you have heard about annuities. You may have heard from other financial professionals to stay away from annuities like the plaque.
This isn't true. Annuities aren't bad. They become bad if they don't fit your situation.
There are many types of annuities. The true definition of an annuity is a sum of money received at regular intervals, like monthly or annually. Think: pension.
However, now there are many types of annuities. Some are deferred, accumulation annuities and others meet the true definition of an annuity. These are known as income annuities or immediate annuities. The annuity we are talking about in this article is a deferred, accumulation annuity.  We aren't talking about SPIAs, DIAs, or QLACs (also known as the "alphabet soup" of annuities) as these types of annuities offer an income stream.
So, How Does A Deferred Annuity Work?
A deferred annuity has the look and feel of any other savings asset. Generally speaking, you put money into the annuity every month or another frequency of your choosing, and the annuity grows in value.
Well, John, you say. I don't want to lose money.
That's the thing with annuities. You don't lose money in an annuity unless it's tied to the stock market. Annuities, generally speaking, are very conservative investments. Annuity carriers invest your premiums in conservative investment vehicles. Carriers don't take a lot of risks at all. Even fixed-index annuities, which track the performance of a market index, are safe.
The only time you would lose money if you surrendered the contract early and faced surrender penalties or other charges.

These conservative annuities might offer a return similar to that of short-term to immediate term bonds, but without the bond market volatility.
They definitely offer a rate better than the CD or savings account at your bank. Moreover, the growth in the annuity is tax-deferred until withdrawal.
---
What Is Cash Value Life Insurance?
You may hear once in awhile "cash value" life insurance. You know what life insurance is, but what is "cash value"?
All cash value is the "savings account" component in a permanent life insurance policy like whole life or universal life. When you pay the premium, part of the premium goes to the cost of insurance and other fees. The remaining part goes to the cash value.
Check out how a typical carrier applies premiums to an indexed universal life insurance policy:

We won't bog you in the details, but you can see the carrier pulls out the policy expenses. What remains is the cash value.
Like the growth in value in an annuity, the cash value growth usually is conservative. The growth really depends on the carrier and type of life insurance. Nevertheless, the return is similar to that of short-term to immediate bonds.
Many carriers offer a guaranteed interest rate. See this below:

Additionally, they may offer dividends that you can receive and put back into the policy. Dividends aren't the same as the dividends offered by publicly traded companies. They aren't guaranteed, and they represent, essentially, premium monies returned to you.
The growth in the cash value really depends on the carrier and the type of insurance. Whole life offers guarantees and dividend-participating policies. People like this because they will always receive some growth every year (except in the first couple of years).

Indexed universal life is very popular. The reason why is a policy owner could possibly receive a higher cash value. Remember, the IUL tracks the performance of a market index. If the underlying index has a nice performance year, you'll receive a portion of that growth. You won't receive all of it, because an IUL protects you from any loss with the creation of a floor. The carrier pays for this floor by limiting your growth upside.
Nevertheless, these life insurances offer a conservative cash value growth with no potential for loss (unless you surrender the policy early or have optional riders/policy expenses).
Well, what is better? Let's compare an annuity versus life insurance next by answering one question,
---
The One Question
So, which should you choose? As we will get into next, the annuity and the cash value in the life insurance is similar. However, there are differences. We will get to that in a minute.
Answering one question can help which one is more appropriate in your situation.
The one question that needs to be answered in the annuity versus life insurance decision. It will really determine which way is right for you.
Are you healthy enough to go through medical underwriting with life insurance?
Pretty simple question. If the answer is  "yes," then a life insurance policy is most likely appropriate. If the answer is "no," then an annuity policy could be the best choice.
It doesn't get much simpler than that, does it?

There you have it. The annuity versus life insurance debate is settled by answering one question. People get so wrapped up about it. But, if you had cancer or heart disease, a good life insurance plan (remember: to save for retirement) might be out of reach. You'd be better off with an annuity to save.
Next, we will go into the similarities and differences of an annuity versus life insurance. The characteristics of each should make this decision much more clear.
---
Characteristics Of An Annuity Versus Life Insurance
I want to be clear. Saving for retirement through an annuity and even a whole life insurance policy might put you way behind of your retirement savings goal. I write this even as the market has been crushed by Coronavirus.
However, I feel a portion of your portfolio can and should be placed into a safe savings vehicle such as an annuity or cash value life insurance. As I mentioned, the growth is conservative. You can't lose money from market losses.
We will go through several characteristics of both an annuity and life insurance. Here they are in no particular order, subject to state requirements and regulations (meaning, not all characteristics may exist in all states):
Characteristics
suitability – no suitability requirements for life insurance (or any life insurance), but there are suitability requirements for an annuity.
decision turnaround time – about one week or more for life insurance. Annuities usually about a week or less.
premium bonus – yes, on annuities. Possibly on life insurance, but not likely. Don't know what a premium bonus is? It is a bonus, usually based on contribution, that the carrier offers as an inducement to buy.
Usually, the premium bonus ranges from 5% to 10% or more of contribution. We would never suggest purchasing any product for simply the bonus.
tax-deferred growth – both annuities and life insurance offer tax deferred growth.
guaranteed interest rate – yes on annuities and whole life insurance. Some IULs have guaranteed interest rates. Generally speaking, up to 4% guaranteed interest rate on whole life insurance and 1% on annuities.
paramedical/physical exam – no on annuities. Life insurance could require a paramedical exam.
free withdrawal period – yes, for annuities. No for life insurance.
loans – yes, usually loans are available on both.
accelerated living benefits – yes, most life insurance and annuities allowed accelerated benefits for terminal illness, nursing home / home health, and/or critical illness. These are subject to state regulations.
issue ages – annuities tend to underwrite for longer ages, some as long as age 90 or more. Life insurance, on the other hand, usually allows application up to 85.

surrender charges – both SPL and annuities can have surrender charges, which are penalties for terminating the policy early.
income tax-free value – the largest advantage I see between cash value life insurance and an annuity is that the cash value in life insurance could be withdrawn on an income-tax free basis. This is huge. With an annuity, likely not unless the annuity is in a Roth IRA.
---
You Might Need An Annuity…
In my opinion, if you qualify for life insurance, that might be the better way to go. However, you need to compare the annuity illustration with a life insurance and compare the guaranteed values.
There are many reasons why you may want an annuity instead of life insurance. The reasons include:
(1) you don't qualify for life insurance because of underwriting
(2) you can afford a lower premium versus life insurance
(3) an emergency fund needed: an annuity can work well
(4) have CDs that just are not earning enough. An annuity could work well if you don't need the income to live off
---
Now You Know An Annuity Versus Life Insurance
We hope you learned the similarities and differences of an annuity versus a life insurance policy. Deciding on which really depends on you. If you can qualify for life insurance, that might be more beneficial as the cash value has the potential to earn a higher amount compared to an annuity. Additionally, cash value life insurance has the potential for income-tax free income. An annuity will only allow that if it is placed in a Roth IRA.
Here's the moral of our article. Contact us, or use the form below. We obviously can help you determine the right course of action for you. Moreover, we have duty of care to put your interests first. That allows us to offer a no-risk conversation. Why? Because we are simply trying to learn about you and your situation. At the very least, you'll learn something new and part as friends! Seriously! That is the only way we know how to work with our clients.
Learn More
Are you interested in learning more about the information in this article? Please fill out the form below, and we will email you additional information or give you a call. We always work in your best interest. By entering your information, you are providing your express consent that My Family Life Insurance may contact you via e-mails, SMS, phone calls, or prerecorded messages at any phone number(s) that you provide, even if the number is a wireless number or on any federal or state do-not-call list. Additionally, you understand that calls may be placed using automated technology, and that consent is not a requirement for purchase. Your information will NOT be sold and will remain private. However, you may opt out at any time. We respect your privacy first and foremost.