Children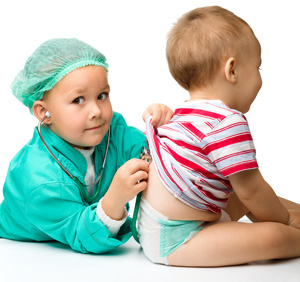 From an academic standpoint, insurance is best used to protect a significant monetary loss, a loss so great, the effect on you and your family could be catastrophic in nature. That is why you probably have auto and homeowners insurance, and hopefully you have an adequate amount of life and disability insurance (or are now considering it).
Many academics and even financial professionals discourage life insurance on children for this very reason. Children generally do not provide an income; hence, they have no income value and, per the academic definition of insurance, no need for life insurance. From this standpoint, the academics are correct; however, two key components prove fallacy on this academic thought:
It does cost money to bury a child, and most families don't have $5,000 to $7,500 or more handy to pay for a funeral or additional costs associated with it
Love (the main reason)
Life insurance goes beyond the academic definition. The connection of love binds the importance of life insurance on children together. Here are some of the "love" benefits of having life insurance on your children:
There is really no better time than when a person is young to purchase life insurance. For example, a young child could get $50,000 of participating whole life for approximately $20 per month, with options to purchase more as she becomes an adult
If the child develops any health conditions as she grows, such as juvenile diabetes, a foundation of life insurance has already been established
The child, when an adult, can usually purchase additional life insurance guaranteed, with no evidence of insurability, even if she has a health condition such as diabetes, cancer, etc.
Waiver of premium options are usually much lower and continue this amount through age 65. Should the child, as an adult, meet the insurer's disability definition, the insurer will pay the premium costs
What does this mean? Say your purchase a permanent life insurance policy on your son with guaranteed purchase options for him to buy more when he is an adult. Suddenly, at age 8, he develops juvenile diabetes. The life insurance is in force, so there is nothing to worry about from that perspective. When your son becomes an adult, he can purchase more without any evidence of insurability. That is a great option as the diabetes could rate him high.
(Related: see why term life insurance on children can be an affordable way to cover children. Additionally, we explain why indexed universal life insurance on children may provide a long-term financial planning tool.)
As we typically promote term life insurance first for individuals and families, permanent life insurance can be a better option for children as premiums, guaranteed purchase options, and disability waivers are really low compared to that for adults. However, either term or permanent insurance usually is available to cover the lives of children. Insurance carriers that offer life insurance on children could also offer additional benefits as well, including college scholarship opportunities.
Students and Young Adults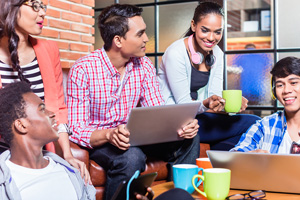 Speaking of college, life insurance would be ideal on the lives of young adults in which parents co-signed private student loans. Unlike loans issued by the federal government, private student loan companies can require full payment upon the death of either the student or the cosigner. Do you think that is not true or won't happen to you? You can simply search the internet for real stories of parents who were stuck with their deceased child's student loan debt. If you live in one of the community property states, the private student loans could be your debt regardless if you were a cosigner or not. It is painful.
Along the same lines, young adults are at a prime advantage for purchasing life insurance – or any insurance – early. Typically healthy and with the advantage of their age, young adults could purchase a simple term policy that won't be hard on the wallet or purse. For instance, a 30-year term policy with a $500,000 death benefit might cost around $30 per month for a 20-year-old male non-tobacco user. Contrast this to a 30-year-old male with minor health complications, the 30-year-old might pay around $70 for the same policy.
Already know what you need? You can apply yourself!
(Click the button below and fill out our secure application.)
I acknowledge and understand that by contacting My Family Life Insurance through any contact form, "Submit," "Display Rates," "Apply Yourself" or other form means, I am providing my express consent that I may be contacted by My Family Life Insurance via e-mails, SMS, phone calls and prerecorded messages at any phone number(s) that I provide, even if the number is a wireless number or on any federal or state do-not-call list. I understand that calls may be placed using automated technology, and that consent is not a requirement for purchase. Your information will NOT be sold and will remain private.