How Pilots Protect Their Wealth With Disability Insurance | Through A Unique Policy Called Loss-Of-License Insurance
Updated: June 20, 2022 at 6:35 pm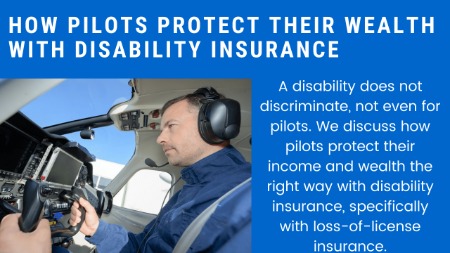 Commercial, corporate, or professional pilots may wonder about disability insurance.
But, like anything, life happens, and this insurance takes a back seat.
If you are a pilot, I think you'll agree with me that your job is stressful, but you enjoy it.
However, your job and the lifestyle you worked hard for can vanish in a flash.
Have you ever thought about what could happen if you could no longer do your job?
Have you ever thought about what would happen if you became sick, ill, injured, and disabled?
What if you get sick or hurt and no longer can fly?
Moreover, how your lack of income affects your family?
How would you pay your bills if you could not work?
These are serious questions that need answering. As we will discuss, a disability happens anytime.
In this article, we discuss how pilots protect their income and wealth with disability insurance.
However, it is not disability insurance in the traditional sense. Proper disability insurance for pilots is called loss-of-license insurance. We'll discuss that later in the article.

Here's what we will discuss:
Let's give a brief overview of why pilots need disability insurance.
---
Why Pilots Need Disability Insurance
It's a simple answer. If you:
Make money, and
People rely on you to make that money, and
You and your family would suffer financial harm if you could not work due to an injury or illness, then:

In other words, if you will struggle to pay the bills (mortgage, groceries, college tuition) upon your disability, then you probably need disability insurance.
Many people think a disability won't happen to them. That's not true at all. Disabilities do not discriminate. They don't care if you are an airline pilot, a cashier, or a Fortune 500 executive. They don't care about gender or ethnicity. A disability happens often.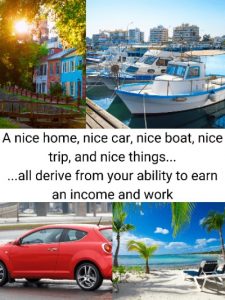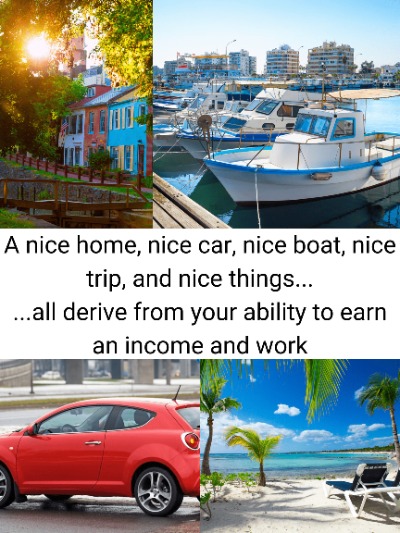 In fact, 1 out of 4 20 year-olds will be disabled  BEFORE their retirement. That's a high probability.  This statistic comes right out of the Social Security Disability Facts and Figures. There are other statistics that suggest that our probability of disability increases as we age. Anecdotally, that makes sense.
Everything you have…all the nice things… derives from your ability to make an income.

Moreover, it's not just your income now you are protecting. It is your future wealth as well.
If your disability is permanent, preventing you from flying again, then you've potentially lost decades of wealth-generating income.
Now's a good time to discuss the specifics of disability insurance and why traditional disability insurance for pilots just doesn't work.
---
Why Traditional Disability Insurance Does Not Work For Pilots
People who don't know the intricacy of disability insurance for pilots will tell you to apply at any disability insurance carrier.
Unfortunately, nearly all the carriers decline pilots based on occupation alone.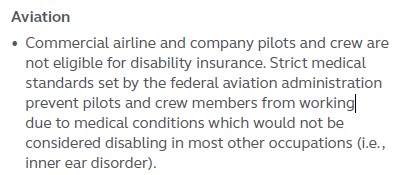 Why?
It's a risky job, for one.
However, there is a larger reason, and it deals with the "own-occupation" definition of disability.
All disability insurance carriers have a disability definition like this. Most carriers have a base plan which consists of a 2 year "modified" own-occupation definition. It basically says the carrier pays a benefit to you if you can't do your job as a professional pilot for up to 2 years.
As you are likely aware, there are many health scenarios that may prevent you from doing your job as a pilot. However, these same scenarios wouldn't be a problem in another profession, say an accountant or chef.
For example, untreated high blood pressure will prevent you from flying. It likely would not cause the accountant to miss work.
Possibly, vision impairment as well. That can keep a pilot grounded.

However, these scenarios likely would not prevent other professionals from doing their job.
Just look at the snapshot above. It says it all.
That's the main issue here. This is why all of the traditional carriers don't cover professional pilots.
So, what is a pilot to do? There is a solution called loss-of-license insurance.
---
Loss-Of-License Insurance Is Disability Insurance For Pilots
As we mentioned, the solution is loss-of-license insurance.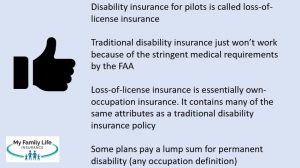 I'll describe it as an "enhanced" disability insurance policy for pilots.
Yes, it covers all your typical disability situations such as:
Injuries from an accident (skiing, car, falling off a ladder, etc.)
Illnesses such as cancer, multiple sclerosis, etc.
Off the job disabilities from accidents are covered, just like traditional disability insurance
Moreover, it covers all those medical situations where you may lose your medical certificate from the FAA.
Those situations include, but are not limited to:
Hypertension
Impaired vision
Hearing issues
Your voice or speech
Mental or emotional disorders such as bipolar disorder
Most professionals may be able to work through those health situations. However, the FAA takes your medical certificate and license in these cases.
Since you can't fly, you can't earn an income. Your loss-of-license insurance will then pay your claim, subject to the elimination period and other provisions in the contract.
General Structure And Characteristics Of Loss-of-License Insurance
The structure and characteristics of a loss-of-license policy are like those of a traditional disability insurance policy.
As we said before, the main difference is that the loss-of-license policy protects you against the loss of your medical license.
That obviously means if you can't do your job (i.e. fly) then the carrier pays a benefit.

A loss-of-license policy typically includes:
A waiting period or elimination period
Own-occupation definition (if the FAA suspends your medical certificate)
A benefit period you select
Waiver of premium during disability
Presumptive disability
Lump-sum benefit if permanently disabled
There are a handful of carriers offering loss-of-license insurance for pilots. They generally have the following structure:
Waiting period (typically, you can select 30 to 90 days, usually)
Benefit period based on your inability to do your job (i.e. own occupation)
If you are still disabled after your benefit period and a doctor considers your disability permanent, you can receive a lump sum benefit to protect your future wealth (generally follows the "any" occupation definition.
The lump-sum benefit depends on many factors including your age and salary earned.
---
Estimated Cost Of Loss-Of-License Insurance For Pilots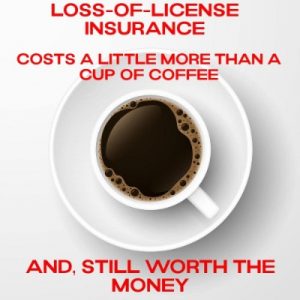 I've written before that disability insurance costs $1.00 to $3.00 per day. It can cost a cup of coffee when you break it down.
But, that estimate is for more traditional professions.
Loss-of-license insurance will cost more, but likely not as much as you think.
Depending on your salary and other factors, the daily cost could be $7.00 to $11.00 per month, maybe more, maybe less.

Is that still worth it? Yes! Think about it. We all spend way more than $11.00 per day on frivolous things. What's more important than securing your income and future wealth?
Of course, it is worth it. The loss-of-license insurance advantages outweigh any premium costs.
---
Now You Know How Pilots Obtain Disability Insurance The Right Way
We hoped you learned about how pilots protect their income and future wealth with loss-of-license insurance, which is a specialty disability insurance policy for pilots.
As mentioned, the loss-of-license policy pays you a benefit if the FAA grounds you for medical reasons, which go beyond the traditional sense of a disability.
This type of policy protects your income and your future wealth.
Do you have any questions or need more information? I am happy to help in any way I can. Feel free to contact us or use the form below.
I know most people nowadays don't want to speak to people they don't know. However, there is no risk of contacting us. As a CFP® Professional, I work in your best interest always. That means I put your needs and situation before my own. It is really the only way I know how to work with clients.
If I can't help you, I'll point you in the right direction as best I can, and we will part as friends. Really. You can always reach back out to us if your needs change.
Learn More
Are you interested in learning more about the information in this article? Please fill out the form below, and we will email you additional information or give you a call. We always work in your best interest. By entering your information, you are providing your express consent that My Family Life Insurance may contact you via e-mails, SMS, phone calls, or prerecorded messages at any phone number(s) that you provide, even if the number is a wireless number or on any federal or state do-not-call list. Additionally, you understand that calls may be placed using automated technology, and that consent is not a requirement for purchase. Your information will NOT be sold and will remain private. However, you may opt out at any time. We respect your privacy first and foremost. By contacting us, you agree to receive text messages from our number (800) 645-9841. If you no longer wish to receive text messages, you may opt out at any time by replying "STOP".