Do This Before Getting Pregnant
Updated: October 12, 2019 at 7:36 pm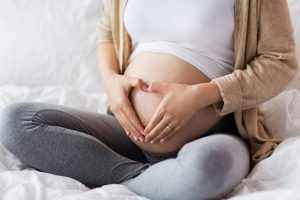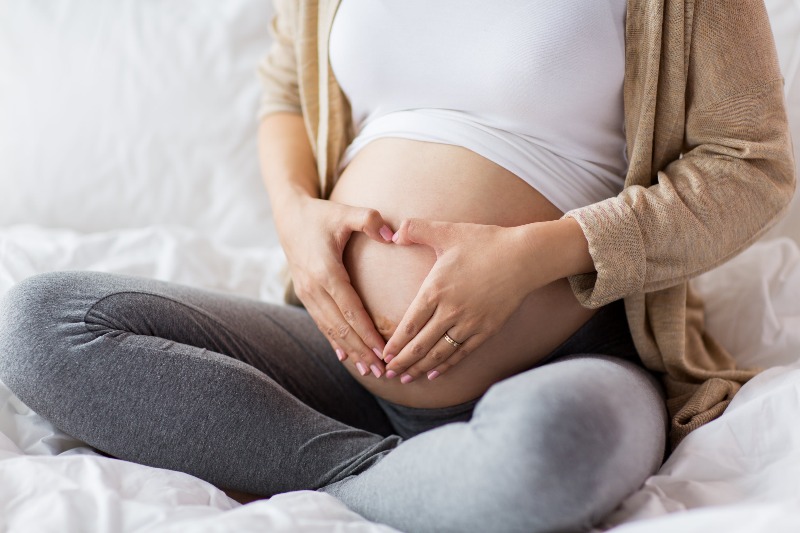 Having a baby is a new and exciting moment. Your life definitely changes! (I speak from experience.) If you are a first-time parent, the process can be an exciting yet nervous one. There are checkups to make, ultrasound appointments to attend, and so much more. You also need to get the baby's room ready. Let's not forget the baby shower. That is always a fun time with friends and family. What a great way to share your joyous moment.
There is one aspect, however, that many parents overlook until it is too late. It has nothing to do while pregnant. It has everything to do before getting pregnant. In this article, we discuss the one thing you need to do before getting pregnant.
You Need To Do This (Also) Before Getting Pregnant
OK, so it's not "one thing". There are MANY things you need to do before getting pregnant. Trust me, I know. I know there will be a lot on your plate, especially if you are a new soon-to-be parent. There's a lot to do. But, there is really one thing most parents forget. I did. Do you know what else you need to do? It's important to do this before getting pregnant, preferably.
Pack an overnight bag and keep it ready in the car?
Nope.
Pick a name
Not even close. We are talking about before getting pregnant.
Learn the best way to parent or teach your child? Be on the same page together?
True. That's admirable. I speak from experience that if you parent with your heart, everything falls into place. You learn as you go, too. But, no, that is not it.
Ok, what is it?
You need to figure out your health insurance and how much your pregnancy will cost. In other words, you need a pregnancy financial plan.
Ok, John, I am ready to go to sleep! Really? Insurance?
Yes. Before you click away, hear me out. Having a baby can cost thousands and thousands of dollars. Do you want to shell out thousands when, with preparation, you might be able to shell out a few hundred or even receive money back that you can use to supplement for newborn expenses during your maternity leave?
OK, I am listening. It is important to have a financial plan for your childbirth and pregnancy.
Great. Before we discuss your pregnancy financial plan, let's talk about how health insurance works first. It'll make the discussion about pregnancy insurance easier.
Understanding Health Insurance
If you already know how health insurance works, you can skip this section and go to the section where we discuss supplemental pregnancy insurance. Otherwise, read on below.
In speaking with people, most of them have no idea how their health insurance works. If they did, I think more and more people could save a ton more money.
The first thing you need to know is what a deductible is. A deductible is the amount of money you have to pay before (that is right, before) the insurance pays its share. For example, let's say the health insurance on your deductible is $1,000 per person and your services cost $2,500. You have to pay the $1,000 first out of your pocket first and then the carrier pays its share on the $1,500.
Then, we have coinsurance. Coinsurance is the amount you pay and the amount the carrier pays for a covered service. This occurs after you pay your deductible. Coinsurance can be a flat dollar amount – sometimes known as a copay – but is usually expressed as a percentage. Typically, the carrier pays 80% and you pay the remaining 20%. So, in our $2,500 example, the carrier pays $1,200 ($1,500 X 80%) and you pay $300.
Finally, we have the out-of-pocket maximum. This is the amount of money you pay before the carrier pays 100% of covered expenses in full. Let's say the out of pocket maximum is $7,500. This amount represents the total amount of money you have to spend before the carrier pays 100% of your medical insurance. This comprises of deductible, coinsurance, and copay.
Additionally, it is extremely important that everyone is in your network. Or, you'll have a nasty and costly surprise bill.
Pregnancy, Childbirth, and Your Health Insurance
What does health insurance have to do with pregnancy and childbirth?  Every health insurance plan contains a summary cost breakdown on what you might expect to pay for your pregnancy and childbirth. Here is a sample from Cigna.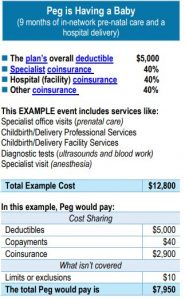 This means you may expect to pay, out of pocket, $7,950 to deliver your baby. Again, this is an estimate. Additionally, it assumes all of your providers are in the hospital and doctor network. I can't stress enough how important that is.  That means if any anesthesiologist is out of network, for example, you will pay much more.
So, the big question is do you have $7,950 (in this example) to pay for your baby's delivery and pregnancy costs. Ummm…probably not, and I only assume based on the fact that many 20 to 40 year-olds do not have enough money saved. How will you pay for $7,950?
If you need to see this for yourself, call your HR department or pull out your summary of benefits. Turn to one of the last pages. You'll see the above.
A little scary, isn't it?
Not to worry, though. We will show you how to approach your pregnancy financial plan next.
Your Pregnancy Financial Plan
Again, this is preferable to do before getting pregnant. I know that isn't always feasible. Like anything with money, the best time to do this is now.
Here are some areas and best practices to consider when estimating the cost of your pregnancy and childbirth.
review your health insurance plan – we already discussed copays, coinsurance, and deductibles.
make sure ALL of your doctors are in-network – that may mean you will have to contact the delivery hospital to see what ancillary specialists they use for labor and delivery.
consider the following checkups and testing:
prenatal tests covered, such as genetic testing?
how many prenantal/OBG-YN visits are allowed
when are ultrasounds allowed?
are pre-authorizations required?
estimate of your labor and delivery from the hospital?
does my insurance cover a private or semi-private room?
how are neonatal expenses covered?
are non-traditional services, like midwives, covered at all?
Having said this, it's important to understand how your health insurance works. Why? Because, likely, you will start incurring costs one year and then have the baby the next year. On the surface, this means two deductibles to pay! But, many insurance carriers and doctors/providers allow GLOBAL billing for pregnancy. This means your childbirth and pregnancy costs are packaged all together, even if billing and services occur in separate years. But, you need to check this!
Finally, whenever you speak to your insurance carrier, the hospital, or doctor it is best practice to keep a pencil and paper handy. Write whom you spoke to, the day and time, and the result of the conversation. Then, file this paper in a folder with other important paperwork related to the delivery of your baby. Whenever you speak to someone again, pull this paper out and update it accordingly.
Before Getting Pregnant: Save!
I guarantee you will have out of pocket expenses related to your pregnancy and childbirth. I would not be surprised if the costs are in the hundreds or thousands. How do you manage this? Well, there are a few different ways.
First, look at the estimate on your health insurance. That's a good place to start. Then, you are simply going to have to start saving.
I know what you might be thinking. John, I don't have this kind of money. What do I do?
Start saving. Really. It is that easy and sounds easy, but I know it is hard. We can help you start. Just contact us.
I am assuming you are a gainfully employed family. I say this because there are Medicaid options as well as charity care options available. These aren't the subject of this article. If you would like to learn more, you can reach out to your state's Medicaid office.
There are other options, too. These could be more economical. Have you ever heard of hospital indemnity insurance? We wrote about it before, and we will discuss it further in our next section.
Hospital Indemnity Insurance
Hospital indemnity insurance helps pay for your out-of-pocket medical costs, and anything else (more in a minute), related to your hospitalization. These plans are designed to help you pay for your deductibles and other out-of-pocket medical costs for any covered event, such as a hospitalization.
They range in coverage. You can go skimpy and select a plan that will cover hospitalization only. Let's say you are admitted to the hospital for 3 days for an illness. Hospital indemnity plans usually will pay a lump sum hospital admittance amount, such as $5,000, followed by a daily hospital amount which ranges from $100/day to $300/day.
Then, you have some plans that cover diagnostic testing, specialist visits, different treatments, ICU coverage, and more. These plans notably cost a little more.
Typically, these plans pay you a scheduled benefit upon a covered event. Also, what is nice about these plans, is that they don't coordinate with your health insurance. That is right. You could owe $0 and receive money from the hospital indemnity plan. Why? This isn't the "insurance" you think about. Indemnity plans simply pay you a fixed, or scheduled, benefit. An example will make this clear.
Example Of Hospital Indemnity Insurance
Let's use the 3-day illness again. Hospital admission is a lump sum $5,000. You select a $200/day daily hospital benefit. There were many choices with the plan, and you felt adding diagnostic and specialist coverage as well. These will pay $250. You receive your hospital bill. After insurance discounts (for using in-network doctors and facilities), your final bill is $4,250. Not to fear: your hospital indemnity plan pays $5,000 lump sum for the admission, $600 for the daily benefit, and $1,000 for 2 diagnostic tests and 2 specialist visits. You receive $6,600 from the carrier to help pay your medical bills.
I know what you are thinking. John, what do I do with the extra money? This can't be right.
You keep it.
(crickets chirp)
I said you keep it.
No way, you exclaim!
You keep it and can do anything you want with it. You can pay extra bills or towards your newborn costs like formula and diapers.
Remember, indemnity plans aren't traditional insurance. While there are some that do coordinate with your health insurance, most indemnity plans do not. And, that goes for most hospital indemnity plans.
OK, great, John. But, what does this all have to do with pregnancy?
Let's talk about this next.
Supplemental Pregnancy Insurance
Here's what a hospital indemnity plan has to do with supplemental pregnancy insurance. If you are in labor, where do you go?
The hospital.
Right. (Usually. I know there are alternative methods.)
So, pregnancy and childbirth fall under hospital admittance. However, many carriers in the hospital indemnity market realize this and exclude coverage for a normal pregnancy. Nearly all of the carriers cover high-risk or complicated childbirth.
Two carriers we work with cover normal pregnancy and childbirth.
But, there are stipulations. You must:
(1) not be pregnant, and
(2) must adhere to a waiting period before being eligible for benefits. This waiting period pertains to normal pregnancy only. You can get hit by a car the next day and end up in the hospital. The plan pays.
So, what does this mean? It means that you need to purchase the policy before getting pregnant. If you use one of the carriers we like that covers normal pregnancy, you will receive either a $5,000 to $6,350 lump sum maximum for hospital admission. Then, you will receive a daily benefit amount.
You can use this money to help pay for your medical bills or anything else. Since these carriers pay their scheduled benefit regardless of your underlying health insurance, you can use the money for whatever you want. You can use it for everyday items while on your maternity leave, too.
In summary, one option is to utilize a hospital indemnity plan which covers normal pregnancy. You will receive a lump sum benefit and other monetary benefits based on the type of policy you select.
Depending on your age and other options, you might pay anywhere from $30/month to $100/month.
Other Options To Help Pay For Pregnancy & Child Birth Expenses
Don't you wish you had an advocate for your health insurance needs? Someone to help guide you to the lowest cost facilities and even negotiate a high, unexpected medical bill?
I know that might seem strange. However, these advocates do exist.
How does this relate to your pregnancy and childbirth? These options allow you to find the lowest-cost facility in your area. Why pay $10,000 for hospitalization when another hospital will charge you $7,000? These advocates help you with locating that.
Additionally, and this happened to my wife personally, these advocates will challenge any unexpected, high medical bill. In our case, my wife's anesthesiologist was unexpectedly out of the network. Our bill from their group was over $2,000. Our advocate was able to negotiate the bill to their in-network rate.
Who will do this?
One plan is freshbenies. For a low monthly amount, you could have this important option in your corner.
Conclusion
There's alot to do before getting pregnant. One important aspect that many couples ignore is the financial impact of pregnancy and childbirth. If you can save for your pregnancy costs, great. However, most can't. A supplemental pregnancy insurance plan helps out in this case, too.
Don't know what to do next? Contact us or use the form below. We would be happy to discuss your needs and determine the best course of action for you and your family. As with everything we do, we only work in your best interests only.
Learn More
Are you interested in learning more about the information in this article? Please fill out the form below, and we will email you additional information or give you a call. We always work in your best interest. By entering your information, you are providing your express consent that My Family Life Insurance may contact you via e-mails, SMS, phone calls, or prerecorded messages at any phone number(s) that you provide, even if the number is a wireless number or on any federal or state do-not-call list. Additionally, you understand that calls may be placed using automated technology, and that consent is not a requirement for purchase. Your information will NOT be sold and will remain private. However, you may opt out at any time. We respect your privacy first and foremost.