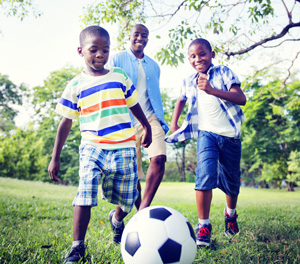 Insurance is the best way to protect your and your family's financial future. Think about what would happen if you unexpectedly died, seriously injured yourself, or became disabled. How would your family:
Pay for your house mortgage or rent?
Pay for your children's education?
Pay student loans or other loan obligations?
Have extra money for child care?
Continue its standard of living and lifestyle you worked so hard to build?
Would your spouse have to work, work longer, or take another job? Would your spouse and loved ones have to move? Your health insurance may only cover so much; how would your medical bills be paid? These are real situations which have happened to families. These aren't made up. Even the "Would you have to sell your house?" can be a true proposition in case the unexpected happened, especially if you or your surviving loved ones needed to make ends meet. All you need to do is peruse some of the pages of GoFundMe in your area, and you can see people who should have made this important decision earlier.
The first consideration is to develop appropriate amount of life insurance in case of your unexpected death. Life insurance essentially replaces your future income. So, what does future income mean? It means the money you would have used to pay your mortgage, college savings, retirement, and even keep standard of living for your surviving family. Yes, even a single person could use some life insurance.
When you first started your search, you may have come across term life insurance and permanent life insurance. We explain the difference between term and permanent insurance in the Life Insurance section. It doesn't matter if you have some version of term or permanent, in all cases, life insurance will provide a tax-free cash benefit to your beneficiaries. Feel free to research life insurance topics in our education blog. We promise we won't bore you to death. OK bad pun 🙂
You may think that life insurance is expensive. Feel free to use our life insurance quoting tool to find out how much life insurance could be. You might be surprised; most people overestimate the cost – some overestimate the cost by 3X the actual cost – and this actual cost is usually less than a latte per day. You like lattes, right?
Individuals and parents should also consider an adequate amount of disability income insurance. Again, think of that money tree, you would want to ensure your ability to earn an income, right? Unlike life insurance, in which you are insuring your future income for your family, disability insurance insures your current income – that is, your paycheck. Most plans will insure up to 60% of your gross pay. Have disability insurance through work? Great! Did you know the benefit from plan through work is most likely taxable? (we can help to determine if it is or not). That means you could ultimately receive 35% to 40% of your current gross pay instead of the 60% to 70%. Can you live on that? How would you feel if you became disabled and then found out you had to pay tax on the disability benefits you were receiving, potentially constraining your cash resources? That wouldn't feel good, would it?
Already know what you need? You can apply yourself!
(Click the button below and fill out our secure application.)
I acknowledge and understand that by contacting My Family Life Insurance through any contact form, "Submit," "Display Rates," "Apply Yourself" or other form means, I am providing my express consent that I may be contacted by My Family Life Insurance via e-mails, SMS, phone calls and prerecorded messages at any phone number(s) that I provide, even if the number is a wireless number or on any federal or state do-not-call list. I understand that calls may be placed using automated technology, and that consent is not a requirement for purchase. Your information will NOT be sold and will remain private.