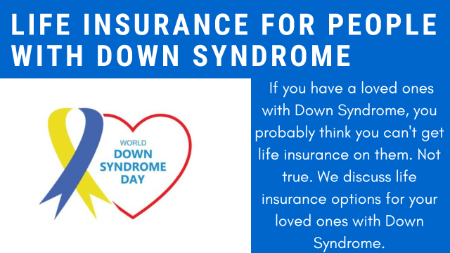 You've been told that people with Down Syndrome can't get life insurance. However, that is not true.
People with Down Syndrome can obtain life insurance. That is right.
If you have a relative, family member, or loved one with Down Syndrome and are thinking about obtaining life insurance on his or her life, you have come to the right place. We have helped many families with children, young adults, and older adults with Down Syndrome obtain life insurance.
Continue reading This Is How People With Down Syndrome Obtain Life Insurance | Your Guide To Obtaining Life Insurance On Your Loved Ones