10 Ways To Save Money On Insurance
Updated: March 18, 2018 at 7:01 am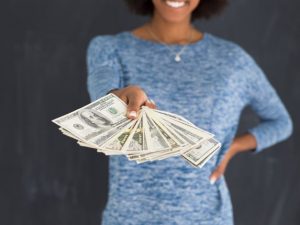 Who doesn't want to save money? One of the areas individuals and families can and should save money is through insurance – whether it is health insurance, Medicare, auto and home, and life and disability insurance. In this article, we discuss 10 ways to save money on insurance.
Obvious Out Of The Way
First, saving money on insurance is not about cutting your coverage. That is such a detriment. What if you decide to cut your homeowners insurance and then experience a fire? You will have a more expensive result than if you just maintained your coverage in the first place.
Let's get some obvious tips out of the way. You will find these on most saving tips websites. These, in our opinion, are obvious, but may not be for some. Here you go:
Planning
Start planning both at the beginning of the process and at renewal. Whether you are applying for auto and home, Medicare, health insurance, or life and disability, you want to start your planning sooner rather than later. Why? You want to match the right policy to your specific needs and budget. Most people, particularly with auto and home, think insurance is a one-size-fits-all solution, so they go for the lowest cost. It is not. If you have a specific need or unique situation, applying to any old company may have expensive, long-term consequences. You will actually save money on insurance if you went with a policy that was, upfront, more expensive and did not have potential, long-term expensive consequences.
Every few years, particularly with your health and auto and home insurance, you will want to review to make sure the carrier is still competitive based on your needs. Sometimes, the lowest cost isn't always the best. Sometimes, the one who has the better customer service or claims process is the best. True story – my wife and I went shopping. Upon returning to our car, we saw damage to our car's bumper. There was a huge crack in our bumper which bumper went up into our wheel well. It was clear we were rear-ended. However, the lot manager said it was our fault and wouldn't cover. Our insurance company got our back and discussed with the lot manager without our involvement. In the end, we didn't have to pay anything – no deductible, either.
Planning at the beginning of your search is a major way to ultimately save money on insurance. You will meet the right insurance to your needs right from the beginning.
A Trusted Agent
We know how the public views most insurance agents. We feel that is why DIY insurance is increasing (through technology and other means to reduce speaking to an agent). Who wants to listen to an agent babble on and on why you need this and that? Well, there are actually many agents and agencies who have your back. (We like to consider ourselves in this camp.) These agents know the industry and the market. They can help you avoid pitfalls and maneuver you through the application process. And, they are still around in good times and bad. They understand that YOU are the reason why they are in business.
How do you find a trusted agent? Interview. Ask questions about his or her ethics. (FYI – we are bound by CFP board to place your interest before our own). Ask about industry experience and the tough cases they worked on. Start this way beforehand…however, it is better to have insurance in place now rather than later.
10 Ways To Save Money On Insurance
(1) Increase The Deductible
It's true; increase the deductible on your auto, home, or health insurance, and you can save some serious money. However, you want to increase to the point where you have the ability to pay in case of a claim. Really, then it makes no sense to increase the deductible. How can you achieve this? Need to start a savings plan. Ideally, you will want to establish emergency savings with an adequate amount for all deductibles – health, auto, home, and anything else which would require you to pay the full cost.
(2) Take The Pedal Off The Metal…Really
Do you speed? Like to drive fast? You are at risk for increased premiums simply due to your excessive driving. An easy solution: slow down. Take a break or "brake". If you feel you need to speed because you are late, just leave earlier.
(3) Bundle Policies
It's true. Bundled auto and home can save money combined rather than separated. Also, many carriers will offer a higher discount if you buy a life insurance policy through them. This is one of the easiest ways to save money on insurance.
However, if the carriers don't meet your specific needs, then there is no reason to bundle. You will probably have a less headache if you went with carriers that meet your needs and specific situation rather than focusing on cost. Actually, we know that is the truth.
(4) Drop Coverage You Really Don't Need
This is common in property insurance. You see this with collision coverage for auto insurance. There is no need for collision coverage if your car is worth less than the deductible for collision. Do the math…and save the difference for a new car.
(5) Pay Annually
Depending on the type of insurance, you could save up to 10% by paying annually versus paying monthly. For example, you could save up to 5% by paying annually on your life insurance policy rather than the usual monthly draft.
(6) Quit Smoking / Using Tobacco
If you smoke or use tobacco, you could face up to 2X, or more, the premium on your life and disability insurance. The use of tobacco or smoking may also affect your homeowner's premium rate.
(7) Choose A Dental Discount Plan
As we wrote before, we feel it is hard to justify the cost of a dental insurance plan. You may find that a discount plan works well for you. We have found that, although you will pay for cleanings and preventative care, premiums are low (like $8 per month). Moreover, you will likely spend the same or less on major services as if you had traditional dental insurance.
(8) Improve Your Credit Score
Many states allow carriers to charge based on your credit score. Pay your bills on time, carry no or low debt, and you may have a lower insurance premium. You will find this more often with auto and home insurance.
(9) Consider Plan N Instead Of Plan F
If you are a Medicare beneficiary, you probably know people who have plan F. Plan F pays for just about everything (there are some state nuances and some states offer an alternative to plan F). Because it pretty much pays for everything, you pay a high premium. Did you know you can save hundreds each year if you choose plan N? Plan N covers everything that Plan F covers.  The exception, with plan N, is that you have to pay the part B deductible ($183 in 2018) and a pay a doctor copay and copay for an ER visit.  (Up to $50, which is waived if you are admitted to the hospital.)
(10) Utilize Discounts And Wellness Programs
This is becoming a popular way to save money on insurance and is more popular with health insurance and Medicare. Many health and Medicare insurers offer wellness and other discounts to incentivize policyholders. While you may not experience a direct premium reduction, you could receive money off a fitness program, reimbursement on certain services, get cash back on over-the-counter medicine among other things.
Conclusion
We hope you now have some new ways to save money on insurance. Are you looking for an agency that will work in your best interest and doing the right thing for you? We always work in your best interest. Contact us to learn how we can help you with your insurance needs or use the form below. We would be happy to help you and your family.
Learn More
Are you interested in learning more about the information in this article? Please fill out the form below, and we will email you additional information or give you a call. We always work in your best interest. By entering your information, you are providing your express consent that My Family Life Insurance may contact you via e-mails, SMS, phone calls, or prerecorded messages at any phone number(s) that you provide, even if the number is a wireless number or on any federal or state do-not-call list. Additionally, you understand that calls may be placed using automated technology, and that consent is not a requirement for purchase. Your information will NOT be sold and will remain private. However, you may opt out at any time. We respect your privacy first and foremost. By contacting us, you agree to receive text messages from our number (800) 645-9841. If you no longer wish to receive text messages, you may opt out at any time by replying "STOP".