Best Disability Insurance For Dentists And Dental Surgeons [The Best Ones We Feel To Protect Your Career, Income, And Family]
Updated: June 28, 2020 at 9:17 am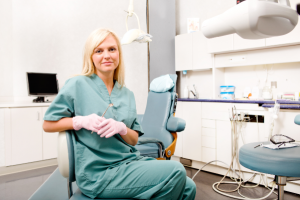 As a dentist or dental surgeon, you know you need disability insurance. But, which carrier do you choose? There are so many options. The good news is that we did the dirty work. In this article, we break down the best disability insurance for dentists and dental surgeons.
We discuss some of the various plan options that exist for dentists and dental surgeons. Remember, the right disability insurance policy is the one that meets your needs and budget. Of course, the premium spend is important. However, what is more important is having a plan that meets your family, business, and lifestyle needs.
---
Remember The Foundation For The Best Disability Insurance For Dentists And Dental Surgeons
We explained in our article about dentist and disability insurance understanding that certain components make up a solid disability insurance policy. Think of these components as the foundation of protecting your lifestyle, future, and family.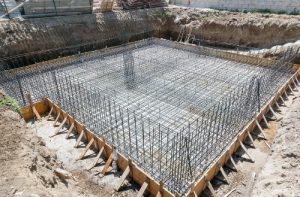 These components include:
own occupation at the specialist definition
proper residual disability definition
to age 65 or 67 coverage
a future purchase option
cost-of-living adjustments and automatic future benefit options
catastrophic / ADL benefit
non-cancellable option (huge for high-level professionals like dentists)
other value-added benefits based on the carrier
For the average person, say a middle manager making $60,000 annually, we don't recommend all of these options. Why? It is simple. You have undertaken more for your career and lifestyle. There's a lot at stake, maybe even your practice or a practice loan.
It's not to say the middle manager's situation is no less important. It very much is. However, we typically balance premium with coverage value much more in those situations. Moreover, in your situation as a dentist or dental surgeon, value and coverage should be the predominant factor in finding the right disability insurance. Premium cost, while considered, should be secondary.
---
The Best Disability Insurance For Dentists And Dental Surgeons
You are probably wondering who we like to work with for dentists and dental surgeons. First, we work with many disability insurance carriers. So, we are sure we can find one that meets your needs and budget.
Additionally, there also is no "best" disability insurance carrier per se. The best one is the one that meets your needs, and, most importantly, will meet your goals and needs if disabled. Premiums, as we have stated, are secondary. So, does that mean we don't care about premiums? No way! We do care!
It just means, usually, for these top carriers, the difference in premiums might be $50 per month difference apart. Is that a material difference if the high-premium carrier meets your needs much better? No! That's what we mean. We always consider the premium cost. However, there's more at stake for dentists and dental surgeons should a disability claim be made. You don't necessarily want to cut coverage elsewhere to save a few dollars. There are other ways to save money than cutting coverage on this important insurance.
However, there are many carriers that stand out to us. These plans with these carriers take care of the many drawbacks of the disability insurance plan through the American Dental Association. Although the plan through the ADA has improved, these plans below each have many of the same or similar benefits. Moreover, many of these plans offer much more enhanced and valuable benefits.
These are in no particular order.
Guardian
The first is Guardian and their ProVider Plus disability insurance policy. We like Guardian's ProVider Plus because:
(1) true own-occupation / specialty own-occupation definition: you can work in another occupation and still be eligible for disability benefits. If you specialize, your specialty is your occupation.
(2) residual/partial disability of 15% or more loss of income, even after returning to work and working full-time. Most importantly, you don't need to be totally disabled first as some policies require.
(3) days on disability need not be consecutive to satisfy the elimination period. Additionally, a new elimination period is waived if another disability occurs within 5 years of the previous one.
(4) a retirement protection rider is available.
(5) it has value-added benefits including:
hospice care benefit – Guardian considers you totally disabled if you are admitted to hospice.
suspension of premium due to unemployment – for up to 12 months
serious illness benefit – will pay up to 50% of your monthly amount, above and beyond any receipt of disability benefit, if diagnosed with cancer, heart attack, or stroke
rehabilitation benefit – will help pay rehabilitation and therapy costs to get you back to work
(6) cost of living adjustment includes adjustment for partial disability as well
Standard Insurance: Another Solid Choice
The second carrier is Standard Insurance Platinum Advantage. They are another solid carrier. The Platinum Advantage has many similar benefits (true own-occupation for dentists including specialties) of the Guardian Provider except:
(1) residual/partial disability of 20% or more of loss of duties, or time, or income. Like the Provider Plus, the partial disability will pay without the total disability requirement.
(2) full coverage for the benefit period for a mental disorder or substance abuse
(3) a recovery benefit if you are no longer disabled, continue to experience a loss of income and loss of income is solely due to the previous disability.
(4) a very generous compassionate disability benefit where the insured is paid a benefit when he or she experiences a loss of income of 20% or more and a loss of worked time of 20% or more due to taking care of the health care needs of someone else. For example, say you are taking care of your elderly parents needs and you experience a loss of time and income of 25%, you will receive a benefit
(5) like the ProVider Plus, favorable cost of living rider, automatic increase benefit, and presumptive disability rider
(6) Policy is non-cancelable
Principal
Principal is among one of the favorite "go-to" carriers for many disability insurance specialists. After analyzing, it is easy to see why.
Their policy contains many of the same important components we discussed before, including, but not limited to:
True own-occupation with specialty definition
Catastrophic / ADL benefit
Residual disability benefit: loss of at least 20% of prior income AND are able to perform some of your duties, OR unable to work full-time, OR working in another occupation
Mental illness / drug addiction coverage for the duration of benefit period (unless you opt out and receive a discount)
Additionally, the plan offers some nice value-added benefits including:
accidental death benefit if you die from your disability (within a specified time period)
a "capital sum" benefit that pays a lump sum upon the total and unrecoverable loss of the sight in one eye, OR one hand, OR one foot. Pays in addition to other benefits
a supplemental health benefit that is like a critical illness plan, pays a lump sum upon diagnosis or coronary artery bypass surgery, cancer, or stroke
their presumptive disability benefit is more flexible. If you have to age 65 or to age 67 coverage (which we recommend for dentists and dental surgeons), you'll receive a lifetime benefit if you permanently lose speech, hearing in both ears, sight in both eyes, OR use of both hands, both feet, OR one hand AND one foot (think stroke)
a "retirement security" option that allows a payment for continued retirement contributions upon a disability
You can see why Principal is a great choice (although all of the ones here are great choices).
Other Carriers We Like
There are other carriers we like. MassMutual's Radius Choice as well as Ameritas's disability insurance plan. Why don't we outline them here? Well, they include similar benefits as the ones we outlined above. They may have some small nuances here and there. Moreover, most dentists seem to choose one of the 3 we describe above. Certainly worth the look and discussion if you want to see them.
---
Disability Insurance Plans We Don't Like
We alluded earlier that some plans aren't simply the right fit for dentists or dental surgeons. These are still great plans, with some containing the true own occupation definition and residual benefits. However, they are limited in one way or another. For example, many plans have income and/or benefit limitations, making established dentists ineligible for coverage.
Additionally, there are disability insurance plans that I simply don't like. These plans are the "graded" or "step-up" plans that a few carriers offer.
What's a set-up plan, you ask?
These plans start at a really low premium. I mean really low. Then, the premiums increase every year.
Every year?
Yes, every year until maturity (usually age 65 or 67).
The purpose is to get young professionals, who may have other expenses such as student loans and start-up expenses, some disability insurance coverage. The carriers then increase the premiums each year.
Graded Plan Example
Here's a snapshot of a graded or "step-up" plan. See the "graded" name circled in red?

You can see what level premiums are, in this case. Additionally, you may think this is a good deal. Well, in the first 10 years it is! Moreover, you see that the premiums increase every year. They will continue to do so every year while level premiums remain level.
I hope your intention is to hold a policy for the rest of your working life. As you can see, if you chose the graded option, you would have spent over $140,000 in additional premiums over your working lifetime! Talk about the money you could use elsewhere!

I know what you are thinking. You'll just transition at year 10 to a level premium. However, the level premium will be at that transition age (in the above example, age 38). The level premium for that age, with the same benefits, is $6,745 annually. So, you'll be paying $2,000 more each year for the next 30 years than if you simply figured out a way to pay the level premiums at the beginning.
And, you can figure it out. I am a financial planner, and I know there are ways you can afford disability insurance. Whenever someone tells me they can't afford something, they are really telling me they don't want to prioritize. This is extremely important coverage for dentists and dental surgeons.
---
Group Disability Insurance Coverage For Dental Practices
We also work with a good carrier on the group insurance side. If you would like to insure yourself, your partner, and/or your employees, Reliance Standard offers a great long-term disability plan. Depending on the number of participants, you could apply for disability insurance at guaranteed issue (which means no medical underwriting)! Moreover, you can insure yourself and your partner only.
The main requirement: an application with an employee census. You do not have to pay for your employee's coverage. Trust us: if your employees know the value of disability insurance, they will sign up for this coverage and pay for it on their own! Additionally, family member-owned and spousal-owned companies can apply, which is usually not the case with most small group insurance plans. Monthly benefits are up to $10,000 per month for dental practices.
Again, we can't stress enough that group disability coverage can't be the only source of disability income insurance. You need an individual disability insurance plan, too. Benefits paid by group disability insurance is taxable.
It's important to review the exclusions and limitations of group disability insurance. Nearly all plans have limitations and coordinate with other insurance benefits.
---
Other Disability Insurance Coverage For Dentists And Denta Surgeons
Many articles stop the best coverage discussion at individual disability insurance for dentists. However, what if you own your practice? Or, have a business loan? Additionally, what if you have a partnership with another dentist? What do you think would happen to your practice if your partner got disabled?
That's what it's important to consider additional disability insurance coverage such as business overhead expense insurance, loan protection, and buy-sell or key-person disability insurance.
The great news? Many of the best disability insurance carriers we outlined offer these policies for dentists and dental surgeons.
Additionally, a few others we did not mention offer business overhead expense insurance.
---
Now You Know The Best Disability Insurance For Dentists And Dental Surgeons
Now you know the disability insurance carriers we like for dentists and dental surgeons. Confused? Don't feel that way. We're here to help educate you and protect your income and future. Don't know where to start? Use this disability insurance needs analysis worksheet. Follow the instructions; it is rather easy to fill out (we at My Family Life Insurance try to make understanding insurance easy). Next, feel free to reach out to us for our assistance or a quote. Alternatively, you can fill out the form below, and we will be in touch within 24 hours.
We only work for you, your family, and your best interests only. We have helped many dentists and dental surgeons secure the right disability insurance for their specific situation, giving them and their families peace of mind.
Remember, there is no risk of contacting us. At the very least, you'll learn something new by speaking with us, and we'll part as friends.
Learn More
Are you interested in learning more about the information in this article? Please fill out the form below, and we will email you additional information or give you a call. We always work in your best interest. By entering your information, you are providing your express consent that My Family Life Insurance may contact you via e-mails, SMS, phone calls, or prerecorded messages at any phone number(s) that you provide, even if the number is a wireless number or on any federal or state do-not-call list. Additionally, you understand that calls may be placed using automated technology, and that consent is not a requirement for purchase. Your information will NOT be sold and will remain private. However, you may opt out at any time. We respect your privacy first and foremost.