Best Disability Insurance For Dentists And Dental Surgeons
Updated: November 10, 2017 at 10:08 pm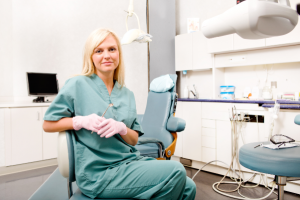 As a dentist or dental surgeon, your work is hands on. You enjoy the challenge of fixing and solving problems. Moreover, you particularly enjoy how you help your patients improve their self-esteem by improving their teeth and smile!  You rely on your technical skills, intelligence, as well as your physical ability to make a positive impact with your patients. What if you could no longer work as a dentist or dental surgeon? Have you ever thought what would happen if you became sick, ill, injured, and disabled? How would you pay the bills if you could not work? Your disability could affect the lifestyle you worked so hard for and your future plans. In this article, we discuss disability insurance and the best disability insurance for dentists and dental surgeons. We also point out major limitations of the disability insurance available through your American Dental Association.
More Important People Rely On You
Your clients are very important. There is also a group of people who are more important. Who can be more important than my customers, you think. They pay the bills.
True. They do, but they don't love you as your family loves you. By far, if you have a family, your spouse and children rely on you more than you think. They love you more than anything.
There are tough questions that need answering. Would you and your family be able to continue your standard of living without your income? If not, what changes would need to be made? Would your spouse have to work or work more? Would you need to sell your home to make ends meet? Who could be flexible with the children? Would you have the money to hire someone to take care of the kids? The tough questions can go on and on.
Disability is known as the destroyer of dreams. Your future and family dreams could be destroyed. They don't have to, though. With disability insurance, you have peace of mind knowing that you have a plan – and income – in place should the unexpected happen.
Yes, But It Won't Happen To Me
You think it won't. However, the probability of having a long-term disability is anywhere between 1 in 3 and 1 in 4 workers. Contrast this to unexpected death, say from a motor vehicle accident, which is 1 in 114. Even dying from cancer has better odds: 1 in 7.
But, John, I'm not going to get hurt or be in a wheelchair, you say. Wow! I respond. If you know that, then you should not be a dentist or dental surgeon. You need to play the lottery or have your own Atlantic City or Vegas show!
In all seriousness, when we think of disability, we think of someone bound in a wheelchair, right? Not true and far from it. According to the Council For Disability Awareness, 90% of disabilities are from illnesses (like cancer) than from accidents. That means an illness or condition, such as cancer or a heart condition, has a higher probability of disabling you than a skiing accident.
Ok, John, but I have workers compensation. I don't need to worry about money. That's great, I say. Did you know that 5% of disabling conditions are work-related, leaving the other 95% not covered by workers compensation? That makes sense, since 90% of disabilities are from illnesses.
Again, what is your income plan if you can't work?
The Importance of Disability Insurance For Dentists And Dental Surgeons
Hopefully, we have made a great case showing that dentists and dental surgeons need disability insurance. You already have some through work? While that is good, most likely it is not enough. Why?
Generally speaking, you pay for your group (i.e., work) disability insurance through pre-tax deductions from your paycheck. While that seems good, as it lowers your income for income tax purposes, it is not good if you need to take a benefit. The benefit ends up being taxable income. What does this mean? By every April 15th each year, you need to report your disability benefit and pay taxes on it, which can put additional strain on your finances. This makes, in effect, your net-disability pay being about 30-40% of your gross salary. Can you and your family live off that?
And, if you are making a good income, the group disability insurance alone won't be enough to support your family.
The good news is that incrementally, you may not need much more. How much you need depends on your income. Most importantly, you will have peace of mind. In the case of your disability, you will receive a benefit that helps maintain your standard of living, cover costs such as your mortgage, utilities, and groceries, and keep your family dreams and future alive.
Disability Insurance Policy Basics
While every carrier is different, here are the important policy basics for dentists and dental surgeons.
You generally can cover up to 70% of your gross salary. Every carrier is different, though. Some have 60% coverage maximums. For example, if you have a gross monthly salary of $5,000, you can cover up to $3,500 (70%).
Obviously, your health matters for underwriting. What you may not know is that your occupation matters, too. Most carriers will not cover high-risk professions for the simple reason of an increased probability of disability. Carriers classify the risk from a scale of 1 to 5 or B to 5A. The lower the number or letter, the riskier the occupation, and the higher the premium, all things being equal. Dentists and dental surgeons are typically classified as a 5 or 5A – the best available!
There is an elimination period, which is like a deductible. It is the length of time that elapses before disability benefits begin. For example, a 90 day elimination period means your benefit period will begin after 90 days of disability. This means you need to have adequate savings to carry you and your family until benefits begin.
The Definition Matters
The definition of disability matters. You generally want "pure own occupation" coverage followed by a form of modified own occupation. The plans we work with contain this favorable definition for dentists and dental surgeons. The pure own occupation means you can work in another job if you are receiving disability income payments. Moreover, most times, you can reflect this favorable definition to match your benefit period.
For example: if you are a dental surgeon and lose control of your hands, you can still teach dentistry to students while receiving your disability income payments.
Disability benefits are income tax-free. As we mentioned, the benefits from group disability insurance plans are typically taxable.
There are various additional benefits available including, but not limited to, partial disability, recurrent disability, and a survivor benefit if you were to die from your disability within a specified timeframe.
Optional Disability Insurance Riders
You can add optional riders at an additional cost to your policy to best fit your needs and budget. Some popular rider options for dentists and dental surgeons include:
Return of Premium Rider: Provides disability insurance coverage if you need it, your money back if you don't.
Guaranteed Insurability Option Rider: Allows you to obtain the coverage you need now with the option to purchase additional coverage in the future without evidence of good health. You generally can purchase additional coverage every 2 years up to age 55. (You do not need to wait 2 years if you had a life change, defined as a marriage the death of a spouse, divorce or birth or adoption of a child; Instead within 3 months of a life change, you may purchase additional coverage.)
Retroactive Injury Benefit Rider: Pays benefits from the date of disability due to injury if disability occurs within 30 days of the injury and continues through the elimination period.
Activities of Daily Living Rider: This rider pays an additional benefit if you can't perform two or more of the activities of daily living. Additionally, it will pay if you are cognitively impaired.
Residual Disability Rider: This will pay you a benefit if you return to work in your regular occupation as a dentist or dental surgeon and experience an income loss due to your disability. The amount of loss is usually 20% or more.
Protect Your Business If You Are A Business Owner
If you own your practice, you have an advantage. You can enroll in a policy that will pay your business expenses upon a disability. The policy is called a business overhead expense policy. Premiums are tax deductible. If structured properly, benefits are tax-free as well. This type of policy will ensure your business remains solvent during your inability to work from a disability. This is an additional reason why dentists and dental surgeons need disability insurance. Contrast this policy to a traditional disability insurance which pays a percentage of your income.
Carriers who offer this type of insurance typically offer a discount on a disability insurance policy. Additionally, we only work with carriers that offer an occupation upgrade as well.
Limitations With The Disability Insurance Through The American Dental Association
Members of associations usually have access to value-added and discounted benefits. One of the benefits available to dentists and dental surgeons who belong to the American Dental Association is disability insurance. Great West Financial underwrites the insurance. Premiums are reasonable and the plan offers up to $15,000 per month in disability benefits. The premiums are 5 year age-band, meaning as you enter a new band, you pay a higher premium.
You may jump at the opportunity to enroll in this disability insurance program. The application sounds easy. What is the harm? We at My Family Life Insurance say not so fast. As with everything we do, we promote education to understand both the advantages and the limitations of products, including this disability insurance plan. After reading below, you may want to consider an alternative.
From our point of view, here are the limitations and drawbacks of the disability insurance through the American Dental Association.
Limitations And Drawbacks
(1) The premiums are not guaranteed and can increase at any time.
(2) Every time you enter into a new age band, you pay a higher premium.
(3) Although unlikely, Great West could terminate the plan at any time, leaving you without disability insurance or with a new carrier that may charge a higher premium and/or fewer benefits.
(4) As implied above, you need to maintain membership in the ADA to keep coverage.
(5) The waiver of premium begins after 6 months of disability. Moreover, waiver of premium dates begin on either May 1 or November 1, after first meeting the 6 month provision. Conceivably, you could pay for the insurance for a year while on disability.
(6) Waiver of elimination period is limited to the same sickness or injury within 90 days.
(7) No waiver of elimination period for presumptive disability (i.e. the loss of both feet, one hand/one foot, eyesight, etc.)
(8) Future purchase options are limited to $1,000 annually and $5,000 in total (5 times you can increase coverage).
(9) No automatic increase in benefits to keep pace with inflation, presumptive disability benefit, or no additional benefits for catastrophic disability.
(10) Here is a significant drawback: in order to meet the partial disability requirements, you must have a loss of time AND a drop in income of 20% or more.
(11) Limited recovery benefits of 3 months, which comes at an extra cost.
(12) Another drawback: in order to satisfy the elimination period, your disability must be consecutive days. Even if you go back to work for one day, your elimination period will start over again.
(13) No coverage for retirement contributions.
(14) Lifetime coverage is not available.
(15) A 12 month or 24 month limit on disability due to alcohol abuse, drug abuse, or the unintentional injury from firearm use.
Is It Worth The Risk?
So, while the premiums are affordable, you really need to understand what your premiums are paying for. For example, if you develop a condition which allows you to work a bit – which is a good thing as we all want to continue to work – but you still need help, you won't receive benefits under this plan. Are you ready to accept that risk?
The Best Disability Insurance For Dentists And Dental Surgeons
You are probably wondering who we like to work with for dentist. First, we work with many disability insurance carriers. So, we are sure we can find one that meets your needs and budget.
There also is no "best" carrier per se. The best one is the one that meets your needs and budget, and, most importantly, will meet your goals and needs if disabled.
However, there are two carriers that stands out to us. These plans with these carriers takes care of the many drawbacks of the disability insurance through the American Dental Association. They each have many of the same or similar benefits and a few differences.
The first is Guardian and their ProVider Plus disability insurance policy. We like Guardian's ProVider Plus because:
(1) true own-occupation / pure own-occupation definition: you can work in another occupation and still be eligible for disability benefits. If you specialize, your specialty is your occupation.
(2) residual/partial disability of 15% or more of income. Most importantly, you don't need to be totally disabled first as some policies require.
(3) days on disability need not be consecutive to satisfy the elimination period. Additionally, a new elimination period is waived if another disability occurs within 5 years of the previous one.
(4) a retirement protection rider is available.
Standard Insurance Another Solid Choice
The second carrier is Standard Insurance Platinum Protector. The Platinum Protector has many similar benefits (true own-occupation for dentists including specialties) of the Guardian ProVider except:
(1) residual/partial disability of 20% or more of loss of duties, time, or income. Like the ProVider Plus, the partial disability will pay without the total disability requirement.
(2) no time limit on coverage for a mental disorder or substance abuse
(3) a recovery benefit if you are no longer disabled, continue to experience a loss of income and loss of income is solely due to the previous disability.
(4) a very generous compassionate disability benefit where the insured is paid a benefit when he or she experiences a loss of income of 20% or more and a loss of worked time of 20% or more due to taking care of the health care needs of someone else. For example, say you are taking care of your elderly parents needs and you experience a loss of time and income of 25%, you will receive a benefit
(5) like the ProVider Plus, favorable cost of living rider, automatic increase benefit, and presumptive disability rider
Again, both offer, in our opinion, substantially better benefits than the disability insurance through the American Dental Association.
Group Coverage For Dental Practices
We also work with a good carrier on the group insurance side. If you would like to insure yourself and your employees, Reliance Standard offers a great long-term disability plan. Depending on the number of participants, you could apply at guaranteed issue (which means no medical underwriting)! The main requirement: an application with an employee census. You do not have to pay for your employee's coverage. Trust us: if your employees know the value of disability insurance, they will sign up for this coverage and pay for it on their own! Family member owned and spousal-owned companies can apply, which is usually not the case with most small group insurance plans. Monthly benefit are up to $7,500 per month.
Again, we can't stress enough that group disability coverage can't be the only source of disability income insurance. You need an individual disability insurance plan, too.
Conclusion
We hope now you have a solid idea why dentists and dental surgeons need disability insurance. Confused? Don't feel that way. We're here to help educate you and protect your income and future. Don't know where to start? Use this disability insurance needs analysis worksheet. Follow the instructions; it is rather easy to fill out (we at My Family Life Insurance try to make understanding insurance easy). Next, feel free to reach out to us for our assistance or a quote. Alternatively, you can fill out the form below, and we will be in touch within 24 hours.
We only work for you, your family, and your best interests only. We have helped many dentists and dental surgeons secure the right disability insurance for their specific situation, giving them and their families peace of mind.