You have worked hard to establish your business for you and for your family. What if something unexpected were to happen to you or a key employee, what would you do then? And, if you don't take action now, what could happen? Thankfully, there are several options and ways to mitigate the financial impact on you and your business.
Voluntary Benefits Package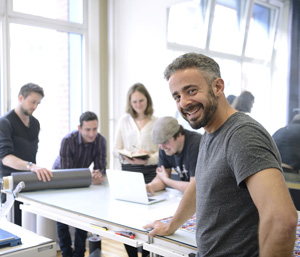 Your employees are like family, right? What a better way to show them your gratitude than establishing a voluntary benefits package for yourself and your employees. Unlike individual coverage, group coverage may require no medical underwriting. Life, disability, and other lines such as accident insurance, critical illness, and dental/vision may be available with just a simple application filled out. Don't want to share the cost? You can always require your employees to share the cost. Some plans will even allow segregation between employee class, such as a plan for management and a plan for front-line employees. A voluntary benefit plan can be a great, and generally inexpensive way, to establish basic coverage for yourself and your employees.
Buy/Sell Agreement
It's a fact. One day, you will stop working at the business you worked so hard on. You hope that your hard work has generated business value and worth. Do you know how much your business is worth? If you died or unexpectedly became disabled, would your family receive this value? If you don't have a Buy/Sell agreement, you and your family may receive far less than what your business is worth. Moreover, if you have a partner, your spouse may ultimately be in partnership with this person upon your death. Is this what you and your partner want? A buy/sell agreement will list situations which will transfer your business interest to your partner, another person, or entity, ensuring you receive the agreed value of your share. It is arguably an important, and binding, agreement.
Key Person Insurance
As a small business owner, do you have a main person you rely on? A go-to person? A sales person? Maybe an operations person? Without his or her help, would you suffer a financial loss? We know that the cost of hiring and retraining a new individual can be significant, and depending on the role of the individual, crippling to your business. If that is the case, key person insurance might be in order. Your company would be the owner and beneficiary of the life of the key person. Premium payments are not tax deductible, but the death benefit isn't taxable either. A permanent-type of policy might be warranted here because if the key person were to voluntarily leave your company, you could use the cash value to offset retraining costs.
Business Overhead Expense Insurance
You have a 1 in 3 chance of suffering a long-term disability. What would happen to your business and your employees if you could no longer work? Fortunately, there is Business Overhead Expense Insurance. Don't confuse this with Business Interruption Insurance, which is a commercial policy and pays for your expenses upon interruption like a supplier strike, fire, or some other disaster. This policy will pay your business expenses upon your disability, keeping your business afloat through your disability. The advantage of this policy is that it is tax deductible and benefits can be income tax-free if structured properly.
Think you're ready for Business Owners Insurance? Click here to learn more and apply.
Already know what you need? You can apply yourself!
(Click the button below and fill out our secure application.)
I acknowledge and understand that by contacting My Family Life Insurance through any contact form, "Submit," "Display Rates," "Apply Yourself" or other form means, I am providing my express consent that I may be contacted by My Family Life Insurance via e-mails, SMS, phone calls and prerecorded messages at any phone number(s) that I provide, even if the number is a wireless number or on any federal or state do-not-call list. I understand that calls may be placed using automated technology, and that consent is not a requirement for purchase. Your information will NOT be sold and will remain private.