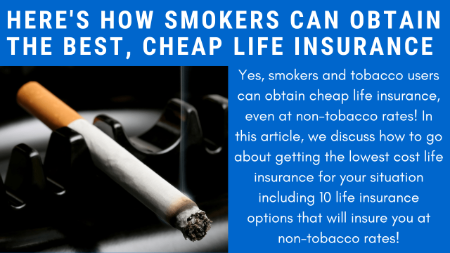 I think you'll agree that smokers have a hard time finding affordable and cheap life insurance.
Premiums are nearly double or triple – or much more – compared to that of non-smokers.
However, it is possible for smokers to obtain cheap life insurance, sometimes even at non-smoking rates.
Continue reading Yes, Smokers Can Obtain Cheap Life Insurance Rates. Sometimes Even At Non-Smoking Rates. Here Is How.