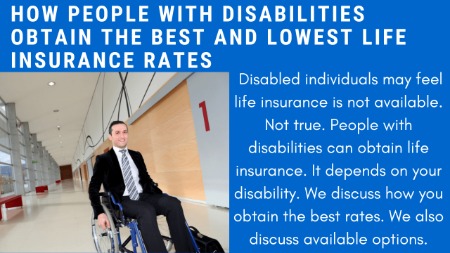 People with disabilities may feel life insurance is out of reach.
That's not entirely true. People with disabilities can obtain life insurance.
If you have a disability, life insurance is likely available.
You just need to know the life insurance options for your situation.

We have helped many people with disabilities obtain the best life insurance rates for their situation. I am sure we can help you, too.
Continue reading How People With Disabilities Obtain The Best And Lowest Life Insurance Rates | If You Are Disabled, Here's How To Purchase Life Insurance The Right Way!