Updated On: by My Family Life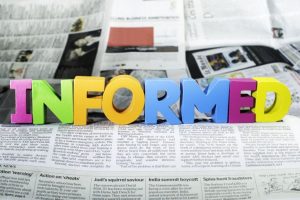 You can't get life insurance for people with down syndrome, right? That is a common misconception. If you are reading this article, then you have come to the right spot. Children, young adults, and older adults with down syndrome can obtain life insurance. Yes, they can. Is it perfect life insurance? No, probably not. We will discuss more about that in a minute. However, it is life insurance coverage. In this article, we discuss some life insurance basics and life insurance for people with down syndrome.
A Hard Time…And It Has To Do With Underwriting
You may have heard that many carriers simply deny people with down syndrome. In 2018, Gerber announced earlier of using a baby with down syndrome as the "spokesbaby". While that is wonderful, Gerber life insurance denies people with Down Syndrome! It's true. Just ask for an application and you will see.
Here's why people with Down Syndrome have a hard time obtaining life insurance. It has to do with underwriting. Underwriting looks at the health and life expectancy of an individual. The better the health and life expectancy of an individual, the better the risk and the greater the likelihood of the carrier accepting the individual for coverage.
People with down syndrome, as you know, may have additional health concerns as well as a life expectancy that is shorter than the average person. According to the National Association For Down Syndrome,  the average life expectancy of a person with Down Syndrome is 60 years old. Moreover, people with down syndrome could face additional health concerns including congenital heart problems among other things.
This is simply the reason why obtaining life insurance for people with down syndrome is difficult. Difficult, but not impossible. As we discussed, obtaining life insurance for people with down syndrome is possible.
Life Insurance For People With Down Syndrome – Options
There are a few life insurance options available for people with Down Syndrome. Are they perfect options? Here's what I mean. Generally, a person with Down Syndrome can't obtain a life insurance policy with a death benefit of $1,000,0000. (Or, even $100,000.) However, they can obtain life insurance. We discuss these options next.
Guaranteed Issue Life Insurance For People With Down Syndrome
The first is guaranteed issue life insurance coverage. Commonly, guaranteed issue life insurance coverage is a whole life insurance plan with small death benefit, usually not more than $25,000. Death benefits up to $25,000 are usually adequate for burial insurance or final expense insurance. These types of life insurance assist with paying for funeral, burial, and other "end-of-life" expenses. As we mentioned, these policies are typically whole life insurance policies. This means the life insurance contains a cash value. Some carriers we work with also pay a dividend on these policies. You can select to take the dividends in cash, lower your annual premium, or use them to purchase more insurance. In general, we recommend purchasing more life insurance.
All you do is apply, pay the initial premium, and you have life insurance.
What you may not know is that guaranteed issue life insurance policies have, what I call, a "waiting period" on the death benefit. (Technically, called a "graded benefit".)  Some policies have a two-year waiting period. Others have three. What does this mean? If your child or loved one dies within the waiting period (2 or 3 years), then you will generally receive your premiums back plus some interest. Instead of the premium reimbursement plus interest option, some plans allow you to receive a percentage of the death benefit. For example, in year 1, you might receive 35% of the death benefit and year 2, you might receive 70%.
Guaranteed issue life insurance can be affordable. We work with several carriers including some who will cover children on a guaranteed issue basis. Eligible ages usually are 0 to 85, although some have tighter age ranges such as ages 50 to 85.
Term Life Insurance For People With Down Syndrome
Often, and likely, the only type of insurance you may need is a whole life insurance policy for burial expenses. As described above, you can purchase up to $25,000 which should be more than enough to cover the burial expenses. Depending on the age you purchase, coverage is likely affordable, too.
I am sure many of you know the term life versus whole life insurance debate and wonder if term life insurance is available.
Many life insurance carriers automatically decline people with down syndrome for the reasons we stated in the previous section. This holds true even if you apply for term life insurance.
However, there is a carrier which offers guaranteed term life insurance. You have the choice of purchasing $25,000 or $50,000 of coverage. The plan automatically renews every 5 years in a new age band (with your approval). Coverage starts at age 18. A person can keep coverage until age 80. Knowing that the average person with Down Syndrome lives, on average, to age 60, this option could work.
One thing to consider. The premium increases every 5 years as the insured enters new age bands. This means you could end up spending more than if you purchase a whole life insurance policy to begin with. The insurance is only available in certain states at this time. Contact us to learn more.
Group Employer Life Insurance For People With Down Syndrome
If your loved one with Down Syndrome works, and qualifies for group life insurance, this is a viable option. Typically with group life insurance, the application asks no health questions. Group term life is annually renewable term which means the premium increases every year as the person ages. Unisex premium rates usually available.
In a majority of cases, the person with Down Syndrome must work full-time. With most group employer carriers, that requirement is a minimum of 30 hours per week. As you are aware, many people with Down Syndrome do work, but not as much as 30 hours per week.
If your loved one with Down Syndrome does work full-time, this may be an option to look into. Usually, applying takes place during open enrollment (October/November timeframe) with coverage commencing on January 1 of the ensuing year.
Group life insurance gives your loved one a couple of options. He or she could have a flat death benefit amount available or a multiple of salary, like one or two times salary.
Most group life insurance also converts to whole life insurance once your loved one separates from the job. The premium cost of the whole life insurance policy is based on your loved one's age and gender at the time of conversion. No evidence of insurability (i.e. health questions) is required.
Life Insurance For Children With Down Syndrome
I think I know what you are thinking…
John, I would like to purchase some life insurance on my (insert loved one here), but all the companies decline.
It is true. They do. However, just as we point out above, guaranteed life insurance exists. If you are purchasing for a child with Down Syndrome, likely the cost of insurance is not that great. Whole life insurance would be the common life insurance option. We work with a few carriers in the whole life market who covers children, starting at age 0 (newborn), at guaranteed issue.
For example, the cost of a guaranteed issue whole life policy for an 8-year-old boy with down syndrome could cost around $12 per month.
Additionally, many term life insurance carriers offer a term rider for children sometimes without any evidence of insurability. What this means is you can add your child (if you are a parent or a legal guardian) to your policy without any answering any health questions about them. You do, however, must apply yourself for the term life insurance policy and add the rider at the time of application.
Finally, if you are a grandparent, some final expense and burial insurance carriers allow you to add a grandchild to your policy without any evidence of insurability. The face amounts usually limited to $5,000, but it is coverage nonetheless.
Conclusion
If someone says you can't purchase life insurance for someone with down syndrome, you now know they are wrong. Life insurance for people with Down Syndrome does exist. There are many options. Don't know what to do next? Need our help. We would be more than happy to help you secure life insurance coverage for your loved one. Simply contact us or use the form below. As with everything we do, we only work in your best interest only. That means if there is a better solution available that we can't provide, we will put you in contact with them and help you every step of the way. Do you think most agents and agencies do that? Likely not.