Updated On: by My Family Life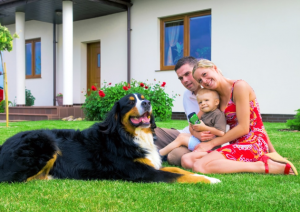 You know how important health insurance is. Without health insurance, you could seriously face significant hospital and doctor costs. If you don't have a social security number, you may believe that you can't obtain health insurance. That is not necessarily true. You just need some additional documentation. In this article, we discuss health insurance for people without a social security number.
Affordable Care Act (ACA) Health Insurance Exchanges
In order to purchase a health insurance policy off the health insurance exchanges, you must be lawfully present. This means you are a
1 – US citizen,
2 – US National, or
3 – Lawfully present immigrant (on VISA or some other accepted form), or
4 – Specific, protected immigrant such as refugees from identified countries
You can find out about immigration status and forms on the healthcare.gov website. Undocumented immigrants are not eligible to buy health insurance off the exchanges.
What If I Am Not Lawfully Present?
If you are not considered lawfully present, then you can't purchase a health insurance policy off the exchanges. In other words, you are undocumented. However, that does not mean, in our opinion, that you cannot purchase health insurance for you and your family. You can. You just can't purchase an ACA health insurance.
Here at My Family Life Insurance, we have access to a couple of solutions. We discuss those next.
Health Insurance For People Without A Social Security Number
First Option – Indemnity Plan
The first option is an indemnity insurance plan with a minimum essential coverage (MEC) policy to meet the individual mandate of the ACA. Indemnity insurance plans do not coordinate with other insurance. You have the option of assigning any benefits to the provider or to yourself. If you assign the benefits to yourself, you can do whatever you want with the money.
The MEC policy provides coverage for preventative care so you meet the individual mandate of the ACA. Preventative care includes screenings, vaccinations, etc. Contact us for a list.
Available indemnity insurances include a fixed benefit plan which will pay for any hospital stays, critical illnesses, and accidents.
You do need a tax ID number, also known as an Individual Taxpayer Identification Number (ITIN). We have discussed this before if you need life insurance and don't have a social security number. If you have an ITIN, you can get health insurance with most carriers. You may not be able to obtain health insurance off the exchange, but you will with some of the carriers we work with.
An ITIN doesn't look at immigration status. It simply provides a way for you to pay your taxes. Nearly all carriers will require some form of identification, and an ITIN qualifies in some cases.
You can read that ITINs are issued regardless of immigration status.
The premiums on these plans are usually 50% less than that of an ACA/exchange plan. They work well for those people who want more control of their healthcare options, expenses, and cost management.
Second Option – Short-Term Medical Policy
You have another option. You can apply for a short-term medical policy. What is a short-term medical policy? It is a policy designed to last less than 12 months. What happens at the end of the term? That is a great question. You have to reapply.
You may be thinking you will be subject to underwriting and pre-existing conditions when you reapply. Generally, that is the case. With one carrier we work with, that isn't. Pre-existing conditions are attached to your initial application. So, if three years from now you develop a serious health condition, you will be covered.
What do these short-term medical plans cover? Well, just about everything, including:
(1) Doctor visits and hospital stays
(2) ER visits and ambulance service
(3) Laboratory work, imaging
(4) Diagnostic testing, cancer screening
(5) Much more
Some services are not covered. We discuss those below.
Premiums are about 20% less than comparative major medical policies and about 50% less out-of-pocket costs (i.e. deductibles, copays, coinsurance).
Short-term medical policies are similar to major medical policies (but they are not). If you like how major medical policies operate, you may like short-term medical policies.
These policies do not meet the minimum essential coverage (MEC) of the ACA. As such, you may need to purchase a separate MEC policy to meet the individual mandate of the ACA.
Short-term medical plans usually do not require an ITIN. Usually, the only requirement is that you reside in the United States.
Services Not Covered
Since these plans do not follow ACA/Obamacare plans, there are some services which are not covered. These services include, but are not limited to:
(1) prescription drugs – we offer a separate prescription drug insurance plan or a discount prescription drug plan
(2) normal pregnancy
(3) pre-existing conditions – usually a 12-month lookback period
Each option has specific exclusions as well. (Note: for transparency, we go over these exclusions.)
Underwriting is a requirement with these options. Usually, the underwriting process is a health questionnaire and a phone interview.
Please be aware that you will have out-of-pocket costs with either plan – all health insurance plans have some type of cost-sharing.
Also, please be advised these plans are not eligible in all states. Also, please be aware that people age 65 and older likely do not qualify. Contact us to find out. We would be happy to help.
Conclusion
Worried that you don't have a social security number? You can still obtain health insurance. If you have a VISA or some other approved document, you can most likely purchase a policy off the exchange. If you don't have a VISA or some other approved document, then you have a couple of options. One option is an indemnity plan and the other option is a short-term medical plan. Which is right for you? That depends on your needs and situation. Contact us or use the form below to find out more. We can provide you with some background on the plans and how they may work for you and your family.