Updated On: by My Family Life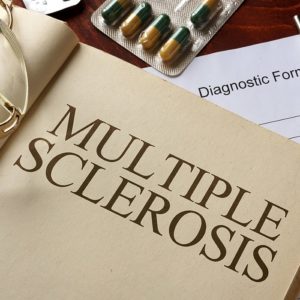 We receive much communication from people asking if it is possible to obtain individual life insurance with multiple sclerosis. Usually, a family member or spouse inquires, but also the diagnosed person themselves. Maybe they applied in the past and were declined? Likewise, some heard about the difficulties of applying for life insurance with multiple sclerosis so they delayed with applying. Here at My Family Life Insurance, we will give you the straight answer. Can a person living with multiple sclerosis obtain life insurance?
Our answer: Yes!
We won't go into details of multiple sclerosis, drugs, treatment, etc. If you are reading this article, chances are you already know these. We will cut to the chase. We will tell you what you need to do to obtain life insurance with multiple sclerosis.
5 Things To Understand When Applying For Life Insurance With Multiple Sclerosis
(1) A Good Health Classification Is Possible
Generally speaking, insurance actuaries classify risks based on health. Underwriting is different for many types of insurance. For life insurance (disability and long-term care, too), health status is a factor in underwriting. Preferred best is the best health classification category. Conversely, if someone has significant health conditions, the person could be "rated" (i.e. pay a higher premium) or declined altogether.
The good news is that someone with multiple sclerosis can obtain a good health rating. Typically, the best health rating that can be attained is standard, which you can think as average, normal health. In some cases, a preferred rating might be available. That rating, although possible, may be hard to obtain. Don't distress, however. Standard rating is still a very good rating as it generally identifies with normal health.
(2) Completely Explain Your Health History
We can't stress it enough: we and the carrier need to completely understand your health history. Be truthful about your condition on the application. Carriers will want to know your date of diagnosis, the date of your last attack, type of MS, and your health otherwise. They will want to know the treatments you have had, response to treatments, and if the condition has improved or remained steady over time. Otherwise, you could be applying to the wrong insurance company! (see #5 below)
(3) A Healthy Lifestyle Can Positively Affect Your Premiums
Many prominent health publications state that maintaining a healthy lifestyle can mitigate the effects of multiple sclerosis. If you visit your doctor and neurologist routinely, take care of yourself, and maintain an active and healthy lifestyle, that will be a better health classification compared to someone who smokes and does not maintain a good lifestyle. While we can't guarantee what health classification you will obtain, we can guarantee that diet, exercise, and following your regimen will lead to a lower premium than someone who does not.
It is also crucial that your health records are up to date. Having recent health information is crucial to an accurate health classification. Our advice is to make sure from your primary doctor and neurologist that your health records are up to date before applying for life insurance.
(4) The Severity Of Your Condition Matters
Based on your health information, insurers will classify you as mild, moderate, or severe. A mild case of multiple sclerosis will have the best chance of a standard rating (assuming good health otherwise). Mild cases have infrequent attacks and do not cause disability. Moderate cases have more frequent attacks, but the person is not disabled and can still work, walk, and use their extremities. Severe cases are those where the person is, unfortunately, disabled and needs a wheelchair or some other type of ambulatory device.  Severe cases are usually rated or declined altogether.
(5) The Carrier Selection Is Important
Underwriting guidelines are different among carriers. Some carriers will automatically decline those with MS while others will take the time to understand your situation and classify you accordingly. We at My Family Life Insurance only work with those carriers that have a history and expertise of underwriting individuals with Multiple Sclerosis. It is important that you contact us first so we can help you identify those favorable carriers.
OK, Sounds Good. What Else Is Needed To Apply For Life Insurance With Multiple Sclerosis
We suggest that you fill out and print this multiple sclerosis questionnaire. It will have everything we need to start the process of accurately identifying the level of your multiple sclerosis. Then, contact us for our assistance. If you have read our other articles, you know we place great importance on you and your family.
Declined? What To Do Next
Declined application will happen, usually in severe cases or when the application occurs within a year of diagnosis. In the latter case, carriers need a minimum of two years to develop an idea of your condition. Any timeframe less than a year is usually a decline. If that is the case, the next best option is a guaranteed issue life insurance policy. These policies have no underwriting. You only need to fill out a simple application and pay the premium. Then, you have life insurance. There are a couple of drawbacks. They are more expensive with low death benefits. Our advice: if you are declined for life insurance because of your timeframe, these policies can fill a temporary gap on the possibility of your unexpected death. We can then look into modifying the coverage on the guaranteed life insurance policy once this timeframe is established.
As we mentioned, declines do happen. However, if you have mild or moderate Multiple Sclerosis, you should be able to obtain life insurance. The only reason you could not is from other health conditions affecting your overall health. If you are healthy otherwise, and you have been declined, chances are you applied with the wrong carrier. Some carriers have the expertise to underwrite individuals with life insurance while others do not.
Conclusion
Yes, it is very likely that someone can obtain life insurance with multiple sclerosis. You just need to be mindful of the application process. Working with an independent insurance agency that specializes in helping individuals obtain life insurance with multiple sclerosis can help with this important step. We at My Family Life Insurance have helped many individuals with MS obtain life insurance. We know what carriers look for on the application and can direct you to the right carrier. Feel free to contact us. We will be more than happy to help you and your family.